Cloudera Data Engineering Service
Aegis Softtech, a certified business partner of Cloudera, offers various Cloudera data engineering solutions for enterprises. We have a technology-driven team to deliver personalized solutions at any stage of your data journey. Whether you are just starting to work with data or need guidance to optimize your current process, we are here to future-proof your infrastructure.

Moreover, our services are affordable and we offer dedicated engineers to handle individual projects. Partner with Aegis Softtech today to experience the hassle-free, efficient digital transformation that leads to improved business growth with optimized data management.
Cloudera Data Engineering Service Overview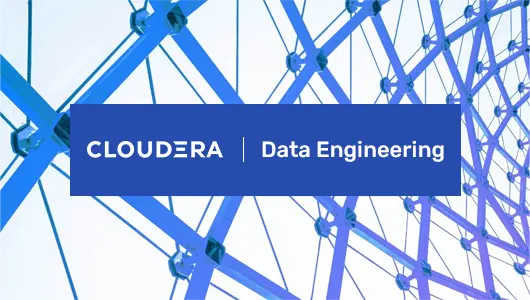 Cloudera Data Engineering service is a cutting-edge cloud-native that is built for enterprise data teams. It is the only platform that provides end-to-end visibility and security with SDX, enabling users to streamline and operationalize data pipelines at any scale
Leveraging Apache Spark as its backbone, Data Engineering provides an all-inclusive toolset that enables orchestration automation with Apache Airflow, advanced pipeline monitoring, visual troubleshooting, and comprehensive management tools. It allows for streamlined ETL processes across enterprise analytics teams, ensuring consistency and reliability.
Data Engineering is fully integrated with the Cloudera Data Platform, providing seamless integration with CDP services such as Data Warehouse and Machine Learning. Data Engineering on CDP empowers users with power consistent, repeatable, and automated data engineering workflows on a hybrid cloud platform from anywhere.
With CDE, enterprises can confidently streamline their data engineering workflows and benefit from the platform's exceptional security, scalability, and reliability features.
Why Do You Need Cloudera Data Engineering?
Unlock limitless growth opportunities for your business with Cloudera Data Engineering (CDE). It enables the companies to quickly on-board and effortlessly manage capacity, resources, and costs.
Containerized, Managed Spark Service
CDE enables easy management and deployment of various Spark versions without lengthy preparation. It eliminates the requirement for identical versions across teams, allowing data engineers to work together even if they use different Spark versions.
Apache Airflow Scheduling
With the integration of Apache Airflow, you can easily automate the management of complicated data pipelines. This feature offers you the freedom to use the language of your choice for a particular task, such as Scala, Java, Python, and more.
Real-Time Pipeline Monitoring
You can maintain an updated view of your data pipelines and set alerts in advance to promptly detect and resolve any problems before they create obstacles for your analytics and machine learning teams.
Robust Visual Troubleshooting & Tuning
Visual tools aid Data engineers in quickly finding and fixing issues for each job. All the relevant information is accessible in one place, making it easy to make adjustments and review visual analytics. This feature ensures that data pipelines are always ready for production and continuously maintained.
Simplified Job Management
CDE imitates a central platform for administrators to manage costs, security, and governance. It enables agile, self-service data engineering while maintaining compliance and access control. CDE also ensures isolation across business stakeholders for secure and efficient data management.
Powerful APIs
APIs can automate the management of clusters, applications, and other tasks throughout their lifecycles. This feature helps you to easily integrate with partner services to access additional functionality for authoring, scheduling, and monitoring purposes.
We Deliver Services for Cloudera Data Engineering Across
USA

Canada

UK

Germany

France

Singapore

Italy

Israel

Australia

Japan

Netherlands

Sweden

Switzerland

Norway
Leverage the Benefits of
Cloudera Data Engineering Solutions
A highly efficient Cloudera data engineering solutions offer complete data lifecycle management to streamline workflows, automate ETL processes, and provide valuable insights. Streamline your data pipelines and accelerate time to value with our orchestration and automation solutions ensuring a smoother data engineering workflow. At Aegis, our Cloudera data engineering services team can help you leverage these solutions. Our team tackles your data challenges and makes informed decisions that drive business success.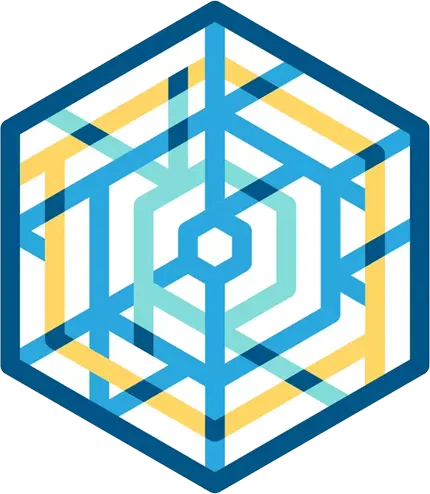 Cloudera big data solutions provides a scalable infrastructure that allows organizations to easily manage large volumes of data, even as their data requirements grow.
The platform comes with native Apache Spark support, which allows for the development and deployment of Spark-based applications at scale.
With CDE, administrators can manage clusters, applications, and more from a single, centralized location. It allows for easier management and greater control over the data environment.
The platform enables self-service data engineering, which empowers users to quickly build, test, and deploy data pipelines, even without extensive technical knowledge.
It has visual troubleshooting tools that help data engineers identify and resolve issues quickly and easily.
The platform offers comprehensive security features, including fine-grained access control and data encryption ensuring that data is safe in all circumstances.
Cloudera Data Engineering Solutions come with APIs that enable automated lifecycle management of clusters, applications, and more, allowing for easier integration with partner services and additional functionality.
The platform enables cost optimization by allowing administrators to regulate provisions, control access, and manage resources more effectively.
Why Choose Aegis As Your
Cloudera Data Engineering Solutions Partner?
With our expertise in the latest technology, we can help you improve your revenue by deriving the most effective use of CDE in your business. Our team helps you deploy the solution quickly and aligns technology with your business goals to create effective data strategies. We offer CDE consultation, deployment, migration, integration, maintenance & support services.
We understand that data engineering is more than just managing data. That's why we work closely with clients to understand their unique requirements and tailor our Cloudera data engineering services accordingly. Our team of experts specializes in designing data pipelines, integrating solutions, and optimizing data using CDE to help clients achieve their business goals through informed decision-making.
Frequently Asked Questions About Cloudera Data Engineering
Cloudera Data Engineering is a data processing platform that allows organizations to build, deploy, and manage big data pipelines. It offers a range of capabilities for data processing, including data ingestion, transformation, and storage.
CDE supports several programming languages, including Java, Scala, Python, and R. It also includes several pre-built connectors and APIs for integrating with other data processing tools.
Cloudera Data Engineering provides several layers of security, including authentication, authorization, encryption, and auditing. It also includes features for managing access control and data governance and integrates with enterprise security frameworks.
Cloudera Manager is a tool for Cloudera Data Engineering that provides a web-based interface for managing clusters, services, and configurations. It allows administrators to monitor cluster health and performance, automate tasks, and troubleshoot issues.
Yes, CDE includes support for real-time data processing integrating with Apache Spark Streaming, Kafka, and other real-time data processing tools. It allows organizations to process and analyze streaming data in real-time, making it easier to gain insights and take action quickly.

Data is the most important resource that any company may have in the modern day.
Increasing numbers of companies are concluding that it is essential for them to have a website that is accessible over the internet. Because of this awareness, each firm achieves the critical stage of constructing their website, where they require the assistance of an experienced web software company.
In what ways does the term "cloud computing" apply here? Doesn't that sound specialize? On the other hand, cloud computing refers to the provision of processing and storage resources as a service to a group of end-users.