Hire ASP.NET Core Developers
If stability, flexibility, and ease of use are what you expect in an application, then ASP.NET Core is your best platform of choice.
Microsoft has been a global leader in developing innovative software platforms that are transforming the way businesses operate. Microsoft's .NET Core is no different. The .NET Core has made it easy for developers to lower the developmental costs and achieve high levels of efficiency.
Our Core developers of ASP.NET have over 10 years of practical experience in working with the platform. With our working knowledge of building highly complex applications, we can deliver software solutions just like you've envisioned.

TRUSTED BY
GLOBAL CLIENTS


















Why Hire ASP.NET Core Developers India?
Our Core developers of ASP.NET can be hired for varying necessities, including rebuilding an old application, reconfiguring a .NET Core application, making modifications, or building a brand-new app. Our core developers can be hired at various stages of development as we have the capability to absorb and jump on board quickly. This is not all why you should hire the Core Developers of ASP.NET from Aegis:
Expertise + Innovation
This is a terrific combination that has the potential to bring any novel business idea to life. You can collaborate, discuss, plan and flesh out the details of the application you want to build and our core developers will make it happen.
Cost-Efficient + High Standard
You'll rarely find good ASP.NET Core developers India who have such extensive working expertise with impeccable development standards at such affordable costs. We're able to offer low costs because of our developers' ease of use with the platforms.
Quick Delivery + Super Quality
When you want to shorten the time to market, you need to rely on a team of developers and QA engineers. Aegis has a very flexible development team on which you can depend to develop your application in a short time and get it ready for the launch.
Transparency + Flexibility
We're quite transparent about the process of our development as well as the incremental stages of building the application. We can modify the process, the product features, and the meeting schedules as per our client's needs.
Direct Communication + Happy Customers
We have a high customer satisfaction rate, which signifies the quality of the .NET applications we develop. We communicate directly with our clients about the progress or any hindrances in the development process to keep them informed.
Support + High-End Solutions
After the delivery of the .NET application, we also offer support services to maintain the application in its shape. We also work on existing applications to improve their features and performance according to the user's expectations.
Hire our Asp.Net Core Developers Across
USA

Canada

UK

Germany

France

Singapore

Italy

Israel

Australia

Japan

Netherlands

Sweden

Switzerland

Norway
Industries Our Core Developers Have Served
Hire ASP.NET Core Developers India team who has worked with multiple projects from countries like the USA, UK, Germany, Spain, Australia, Philippines, Netherlands, and so on. Our Core developers have expertise in working across multiple industry verticals catering to the needs at every stage.
Healthcare .NET Solutions
We implement holistic healthcare solutions with ASP.NET Core in conjunction with other platforms and languages to develop applications that simplify practitioners and healthcare facilities' everyday operations.
Education .NET Interface
We work with the latest technologies to create an amazing learning experience with a simple, user-friendly interface for both the learners and the teachers that work seamlessly on both desktops and mobiles.
E-Commerce .NET Mobile Apps
We leverage the power of mobile to build .NET apps for Desktop and Smartphone users to create ultra-fast e-commerce apps with smooth checkout and personalized user experience.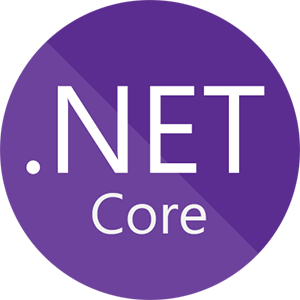 Finance .NET Applications
Our finance application solutions have helped companies get ahead of their expenditure, automate payments, balance the accounts book's ins and outs, and manage money better.
Entertainment .NET Implementation
With the entertainment industry growing rapidly, we've developed some fresh, user-friendly apps that provide a competitive advantage with advanced tech solutions.
Telecommunication .NET Applications
We've improved the connectivity, reach, and operations in the telecommunication sector. We've improved the existing apps, helped develop customer service with data analytics tools, and implemented new in-house apps.
Choose One of Our Hiring Models
As we said, we're flexible in the way you want to hire ASP.NET Core developers India. We suggest you the best-customized hiring model which lets you get the maximum advantage and productivity at minimum cost. Here are our common hiring models.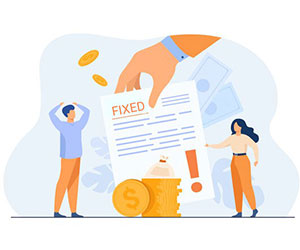 Fixed Price Model
This model is often best for companies who have a clear, focused project scope like the development of an application or improvement of a feature.
Defined project scope
Agreed delivery
Suited when you can evaluate the time and cost
Best for startups & SMBs
Hourly Price Model
Many companies and individuals who aren't sure about the project scope or may require additional support during the course of any implementation can go for an hourly model.
Charged only for the hours our developers work
Extensive support as you need
Pay as you need a model
Best for solo entrepreneurs and organizations with projects that many have multiple additions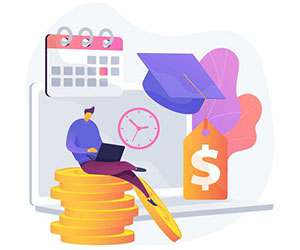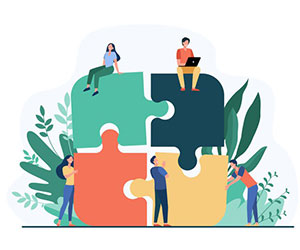 Dedicated Team Model
When you wish to hire a dedicated team to act as an extended part of your in-house team, then this model is your best choice.
Defined project scope
Suited for a particular project development
A team dedicated solely to the specific project
Best for startups and medium-sized businesses
Hybrid Model
If you're unsure of choosing any of these other three models, you can choose a hybrid model. In a hybrid model, you can combine these other models to customize your own based on your requirements.
Maximum flexibility
Fit to your needs
A team at your disposal
Suitable for startups, SMBs & large organizations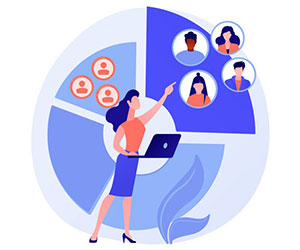 Hire the .NET Core developers from Aegis now to make a positive difference in your operations, no matter the domain.
Frequently Asked Questions
ASP.NET Core is used to develop applications for different operating systems. It is one of the most preferred frameworks for application and web development. Our developers can make web applications, services, and much more using this single framework.
Aegis Softtech provides a seamless process of hiring developers for ASP.NET Core quickly. We have an experienced team of developers who leave no stone unturned to provide exceptional services to our clients.
Yes, there is no doubt that ASP.NET Core is fast. The extensive use of asynchronous patterns within the MVC frameworks makes it quick. The feature-rich framework allows the developers to make super-fast web applications.
Our experienced developer will be completely dedicated to your project just like your outsourced software team. They were intended to make a world-class product for clients that offer the best return on their investment.
Our developers focus primarily on higher productivity, without comprising the quality of the application or software. They use the latest technology and tools to efficiently create the products. Contact us to know more.
Developers at Aegis Softtech work for businesses across the world; therefore, we are very smart at managing different time zones. We are available 24 by 7 for our clients.

A stateless protocol is used by web based applications. This is a HTTP protocol and so, there is no such place that can be used for storing data.
In the MVC pattern, Model binding maps the HTTP request data to the parameters of a Controllers action method.
In this article, we will create a .net core microservice and create a code first database using entity framework 3.1.