A Scala Development Company For Enterprise-Grade Solutions
Being a renowned Scala development company with over 13 years of unparalleled experience and skills evolution, Aegis Softtech has become a trusted name in the Scala development realm. Our team of well-versed techies offers outstanding, diverse, tailored services of Scala development to businesses at low cost.

TRUSTED BY
GLOBAL CLIENTS


















At Aegis, we pride ourselves on our ability to design and develop futuristic, scalable, bug-free, enterprise-grade mobile and web applications that push the boundaries of what's possible. Our expertise is limitless, and our engineers know the programming language to the core, enabling us to offer full-scale, end-to-end, top-notch Scala products and technical solutions that empower your business to reach its full potential. Aegis Softtech is your Ultimate Scala Development Partner.
Strategic Scala Development Services By Experts
As a top Scala development services provider, our techie uses a modern approach, incorporating agile methodology for effective project management and noteworthy outcomes.
Scala Web Applications

We've got Java web development covered with our skilled team- from front-end technology to the intricate details of server software behavior. Our proficiency in Scala development helps us deliver bespoke web-based solutions that cater to your every need, leaving no stone unturned. With the latest Scala technology, we develop scalable, high-performance, and error-free products and applications to take your business to new heights.

Software-As-A-Service Development

Our team of expert developers will take care of the entire development cycle, freeing you up to focus on growing your business and delighting your customers. With the rising demand for SaaS solutions, our experienced team will help you build a product that reduces costs, boosts productivity, and requires minimal IT investment. Trust us to take your idea from concept to launch.

Decentralized Systems

Our experts are adept at harnessing the power of Scala to build the backend and distributed systems that deliver flawless performance. We integrate it with various frameworks, libraries, and data processing systems to create scalable, resilient, high-performance applications that will take your business to the next level.

Advanced Computing Solutions

We leverage the power of Scala and other cutting-edge technologies to build systems that maximize machine processing capabilities. Our expertise in modern software enables us to help you scale and optimize your digital transformation efforts, event sourcing, and big data processing pipelines.

Scala Consulting

Let our Scala experts guide you toward success! We'll help you implement Scala solutions tailored to your needs. From understanding Scala concepts to deriving the best from the Scala ecosystem, our consultants lead you in building your desired product with their expertise.

Product Development

Our experts supercharge your business-critical application by leveraging the power of Scala's flexibility and other tech stacks to create abstractions that perfectly model your business domain.

Scala Application Re-Engineering

Revamp your business software with our expertise in functional and OOP languages. The developers of our Scala development company can help you to migrate software and application efficiently.

Server-Side Software Development

Our Scala web development experts reliable and smooth operation of cloud-based services by rigorously testing each component before launch. Experience the worry-free launch of your project with our top-notch Scala solutions.

Desktop Development

We develop powerful desktop applications for Windows, Mac, and Linux, where security and performance are critical. Our expert Scala developers possess the necessary skills to identify when a desktop app is the way to go.

Scala Mobile Development

Scala's superiority in mobile application development is unbeatable. We collaborate with you to establish a robust mobile and tablet strategy that boosts your business's growth potential. We create innovative apps with valuable features that attract and retain users.

PaaS Scala Development

Are you looking to build a cloud-based platform? Then, You are at the right spot! Our expert Scala developers ensure you hit the ground running with scalable and reusable solutions. Deploy your platform as a service with our top-notch Scala development services.
We Deliver Services For Scala Development Across
USA

Canada

UK

Germany

France

Singapore

Italy

Israel

Australia

Japan

Netherlands

Sweden

Switzerland

Norway
A Scala Development Company To Build Modern Applications
Are you looking for a programming language that combines the best of both worlds - object-oriented and functional concepts? Look no further than Scala! Our team of proficient engineers has been working with Scala and can offer end-to-end development solutions to revamp your business.
We offer custom Scala software solutions for all-sized companies, enabling your bestowed systems to function at par with the latest technologies. Our full-scale support includes flexible and scalable web & mobile application development, web development, and AI integration, allowing you to anticipate emerging trends and minimize risks. Join the vouge of fabulous Scala application development with our expert team and give your business the boost it needs!
Swift Deployment
Optimized Performance
Maximum Efficiency
Competitive Price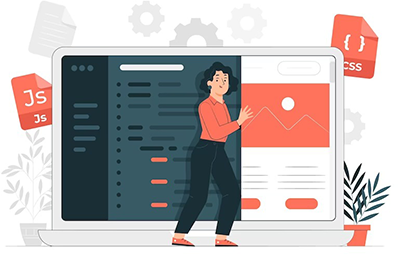 Technology Stacks Used With Scala Ecosystem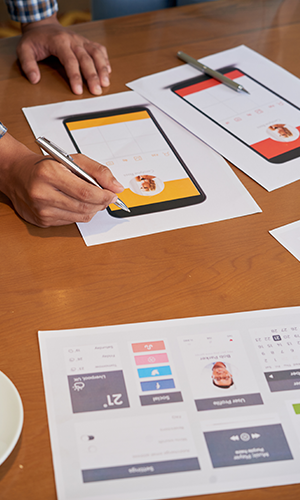 Discover The Top Reasons For Scala Development Services
Outsource Scala development with Aegis for top-tier services.
Dedicated team for your project.
NDA and legal protection of your intellectual property.
Optimize project budget and enjoy cost flexibility.
Judicial documentation secures client interests, including intellectual property.
Flexible work hours for real-time client communication
Certified and dedicated Scala developers.
Dynamic management squad
The upfront and honest pricing structure
99.9% Assurance of timely project delivery
Frequently Asked Questions About Scala
Industries such as finance, healthcare, e-commerce, etc., can benefit from Scala development.
Certainly! We can provide a dedicated team of skilled Scala developers to work on your project.
Scala uses an actor-based concurrency model and futures to handle concurrency and parallelism, allowing for efficient, asynchronous, and non-blocking operations.
Scala offers functional programming, type inference, and high scalability, making it ideal for complex, data-intensive projects.
Yes. Scala can be easily integrated with Java or other languages, as it is interoperable with any JVM language.

Complex application portfolios, which often consist of existing systems, digital systems, and SaaS, absorb an excessively high portion of an organization's IT resources. This in turn limits the capacity of the organization to drive development.
Java has been around for more than 20 years, and its continued use in technology shows no signs of slowing down. Using Java for development purposes provides several benefits, the most important of which is security.
The creation of applications is now an unavoidable requirement for companies of all sizes and brands, aside from all the business models that they provide.