A Renowned Tornado Development Company
Aegis Softtech, a prominent offshore Tornado development company, is widely recognized for its exceptional capabilities, versatility, value-for-money approach, and remarkable track record in project execution.

TRUSTED BY
GLOBAL CLIENTS


















Since its inception in 2007, Aegis Softtech has earned a reputation as one of the foremost IT service providers in the country, catering to clients from various industries with an unwavering commitment to quality. Our range of services encompasses consultation and development of the Tornado framework, carried out by the most talented professionals in the nation. With Aegis Softtech, you can expect nothing less than top-notch solutions that meet your specific requirements and exceed your expectations.
Ride The Wind Of Innovation With
Tornado Framework Development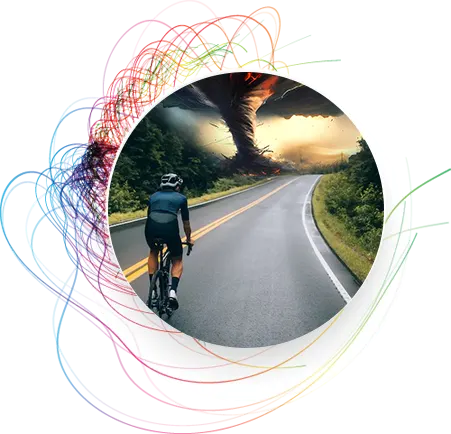 Tornado is a lightweight, scalable Python web framework and async networking library perfect for scalable applications. With its simple API, native WebSocket support, and ability to handle thousands of connections per second, Tornado is a powerful choice for modern web development.
What Makes Tornado Framework Unique?
Rapid-fire connection management
Seamless, built-in WebSocket capabilities
Efficient and user-friendly API
Easily customizable pre-built components
Out-of-the-box tools for faster deployment
Why Should You Consider
Tornado Framework Development?
Unleash the power of web applications with Tornado - the ultimate solution for scalability. With its cutting-edge asynchronous programming, non-blocking sockets, and lightning-fast HTTP server, Tornado sets the standard for high-performance web development.
Effortlessly handle modern traffic demands with features like fast HTTP 2 support while enjoying the ease and flexibility of cross-platform functionality on Windows and Linux. Get ready to revolutionize your Python web development with Tornado - the future of scalable, high-performance web applications.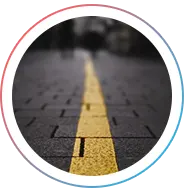 Simplify Development Without Roadblocks
With Tornado, building web applications has never been easier. The set of specialized libraries takes care of the challenging parts, freeing up more time for you to focus on what matters: crafting clean, high-quality code. Say goodbye to the headaches of clunky, all-encompassing frameworks - with Tornado, you'll breeze through development and unleash your creativity effortlessly.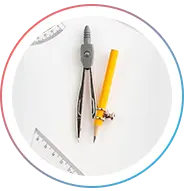 Scale Smarter, Not Harder
Tackle high-demand web applications effortlessly with Tornado. Non-blocking, I/O, and unbeatable performance make it the go-to choice for developers. Experience the future of web development today with Tornado.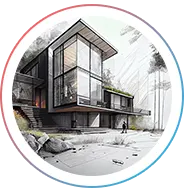 Revolutionary Architecture
Revolutionize your web applications with Tornado's single-threaded, non-blocking I/O approach. Enjoy improved performance and scalability, unlike traditional multithreaded web servers. Get ahead with Tornado today.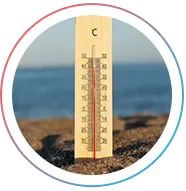 Fewer Modules
Tornado has fewer modules that are easier to read. Its codebase is more straightforward, making it easier for developers to understand and work with.


We Deliver Services For Tornado Development Across
USA

Canada

UK

Germany

France

Singapore

Italy

Israel

Australia

Japan

Netherlands

Sweden

Switzerland

Norway
Redefine Web Applications With Our
Tornado Development Services
Aegis Softtech offers reliable Tornado Development services with a team of expert developers who leverages their vast expertise, extensive experience, and unique approach to build cutting-edge web applications that fulfill your specific business purposes. With a rich industry experience of over 16 years, we have set a benchmark for quality and excellence in the field of tornado framework development.
Our commitment to providing world-class solutions has reflected in our seamless communication, optimal resource utilization, and cost-effective processes that ensure on-time delivery of top-of-the-line solutions for your business.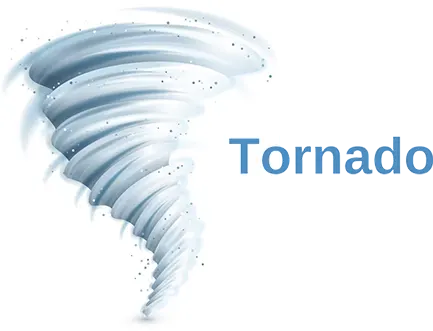 What Sets Our Tornado Development Services Apart?
At Our Core, Client Satisfaction Reigns Supreme
We delight you with unmatched client service. Client satisfaction is our top priority. With flexible time zones and customized payment options, we exceed expectations. Our 99.9% satisfaction rate speaks to our client-centric approach.
Swift Delivery, Superior Results
Accelerate Your Business with Lightning-Fast Tornado Development. Our advanced Processing guarantees a Seamless, Uninterrupted Journey to Success.
Actionable Insights For Data-Driven Decisions
We empower your business with the Right knowledge Right now! Stay ahead of the game with our business analytics solutions - Gain insights and unleash the unlimited potential for your business growth.
Versatile Expertise Across Industries
From tech to service and everything in between - our cross-industry experience brings the best of all worlds to your business. We bring fresh perspectives and innovative solutions to your business.
Outstanding Achievement
Experience speaks louder than words - and our tornado development projects prove it. Our team's expertise with the Python Tornado framework is unmatched. And when it comes to integrating with other frameworks, we take high-performing web applications to the next level.
Tailor-Made Solutions
We offer a bespoke solution for every challenge. That's why we roll up our sleeves and craft custom solutions around your business needs. Our team of engineers is like superheroes, creating web applications that pack a powerful punch. They consider your target audience and unique offerings, ensuring the perfect fit outcomes for your business.
Our Tornado Development Offerings

Video conferencing platforms

Real-Time Chat Applications

Content Management System

Single Page Applications

Social Networking Sites

Online Booking Systems

E-commerce Websites

Gaming Websites

Restful APIs

Job Portals
Frequently Asked Questions
We offer various services, including web application development, custom software development, and IT consulting services.
Yes, the Tornado web framework for building scalable and high-performance web applications, making it suitable for large-scale enterprise applications.
Tornado framework development can benefit multiple industries, including finance, healthcare, e-commerce, social media, and beyond.
Some notable companies use Tornado-backed applications, including Dropbox, Facebook, and LinkedIn.
We can handle projects from small web applications to large-scale enterprise projects.

In today's technologically advanced world, computers and mobile devices like smartphones and tablets have taken over many facets of our life, and the medical field is no different.
When it comes to software development, the concept of user experience (UX) refers to what happens on one side of the product.
Python is a fantastic computer language that has been available for quite some time. It is easy to learn and use. However, despite its basic and clear syntax, PHP is strong enough to operate a few of the country's most successful websites, making it an excellent first-choice language for newcomers.