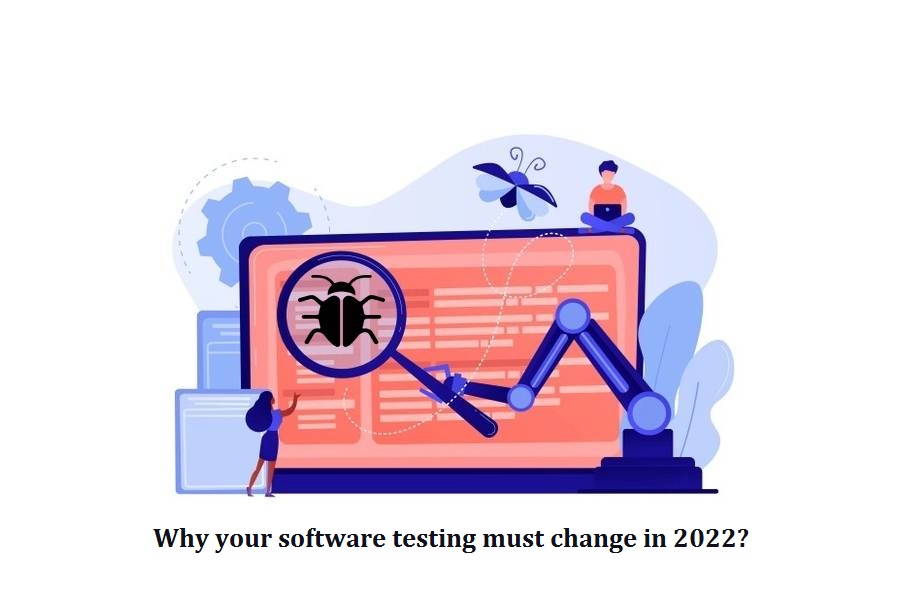 In today's technologically driven corporate environment, the software may be found everywhere. We are seeing the significant advantages in several ways, with the most notable being the influence on enhancing operational effectiveness. Despite the fundamental necessity of software, we tend to overlook the relevance of monitoring. We anticipate that the program would perform smoothly after it has been integrated. But when it does not, we're typically taken a back and angered by the situation. Taking a pre-emptive strategy to digital testing outsourcing and including it as one of the first, essential elements in the deployment procedure will be critical in determining the effectiveness and efficacy of the product.
When adopting new software, the process often begins with study and investigation, followed by an evaluation of features and functions before making a choice. Following the evaluation of prerequisites and results, production or integration takes place, and then the software is evaluated before it is made available for use. That is the most common route. If you plan and test software simultaneously with performance, you would be a step forward in the competition, according to the experts.
System testing is the process of examining a system or one or more of its components to determine whether or not it fulfills the requirements that were set. The procedure for testing All through the software development procedure, the activities of planning, designing, and performing testing is carried out. These operations are separated into stages, with the first commencing with the design phase and the last occurring when the program is deployed at the customer's location.
How Software Testing Services are benefitting all-size companies?
The digital revolution brought with it fresh new perspectives such as social networks, smartphones, a data analytics services, and Computing (SMAC) in the business, which shifted the emphasis of testing methodologies primarily towards satisfying the end user's desire for new features and functionality. Companies nowadays think about having an all-encompassing testing methodology that is adaptive and agile enough to suit changing needs while also accelerating their growth in the long run. The following are the most essential reasons why software testing is so critical:
1. It aids in the saving of money
Software testing provides a plethora of advantages. The expenditure of the project is one of the major reasons why firms choose to outsource software testing services to professionals.
Software that has been rigorously tested ensures that it will operate in a dependable and high-quality manner. Testing may help the overall success of a project in a variety of ways. The inclusion of testers in requirements studies and user story refinements allows for the early detection of flaws before they are implemented, resulting in a reduction in the cost of resolving them.
2. Client Satisfaction and Self-assurance
When your clients are pleased with your product or service, they trust in your identity and become loyal. Customers that are loyal to a brand are more likely to purchase from them again, and they account for a significant portion of the company's income. The loss of clients has a significant impact on your company's revenue and customer iterations, among other things. By making an early investment in quality management, you are conveying a message to your consumers that you are concerned about their experience with you. You want them to be able to achieve whatever they set out to do and more. And it is this message that is crucial in establishing long-lasting consumer connections.
3. Increase sales volume
Brands that place a strong emphasis on customer satisfaction generate a significant amount of income. They do not lose existing consumers and maintain a consistent income stream from repeat business. Customers who are satisfied with your brand are more likely to remain loyal to it, engage with it, purchase from it more often. Thus, product testing is very important for greater sales ROI.
4. Avoids Risk
The possibility of a poor or unwanted consequence or incident is referred to as risk. In testing, the risk is defined as any issue that might arise that would negatively impact the opinion of quality by customers, users, and stakeholders, as well as the success. Software testing services assist in testing certain error circumstances as well as other critical functionalities of the software. They also assist in ensuring that we have a risk response in place if a risk occurs. It is possible that the tests are being run in a new environment during the period that the original server is offline. Because things might go wrong and because people can make errors at any moment, we must test almost everything we generate before releasing it to the public.
Why your software testing must change in 2022?
Presently, as the world becomes more digitalized, we are seeing significant changes in technological breakthroughs. Software testing is vital as it ensures the dependability of the consumer as well as their satisfaction with the program.
Technicians collaborate with system developers, which allows them to have a better grasp of each component of the design. Testers collaborate extensively with developers, which allows them to have a better grasp of each component of the code. Later, auditors examine, analyze, and authenticate the software before releasing it to the public. This aids in the detection of faults that would otherwise go undetected.
The test of software is comprised of several different initiatives. On the occasion that a defect is discovered at the early stages, the cost of repairing it is significantly lowered. As a result, you must complete the testing process as quickly as possible. You are creating an investment when you engage quality analysts or testers that have a lot of expertise and have gone through technological education to work on your projects. The business will profit from your investment as a percentage of your hiring them.
Technology and digital transformation are expected to continue to evolve at a rapid pace in the year 2022, pushing businesses to continually experiment and redefine themselves. The difficulty of software programs has increased significantly as a result of a growth in the number of delivery endpoints, device platforms, functionality, modules, networking, and incorporated technologies available to developers. Businesses now, more than ever, have their work cut out for them: they must build high-quality apps while also expediting their time to market. The software testing approach must be transformed to keep up with innovations such as agile methodologies, which have results that are centered on Seamless Integration and Delivery. This has developed quite vital for firms to remain competitive and fulfill customer demands.
Bottom Line
What is the purpose of software testing? No, not to ensure that tests pass. We test software to identify bugs, which are code mistakes, whether those faults are in third-party libraries and platforms or in code that we have written ourselves. Testing is considered effective if defects and/or security flaws are discovered throughout the testing procedure. If faults are discovered and repaired long before the products are made available to the public, then the investment in testing has been worthwhile.