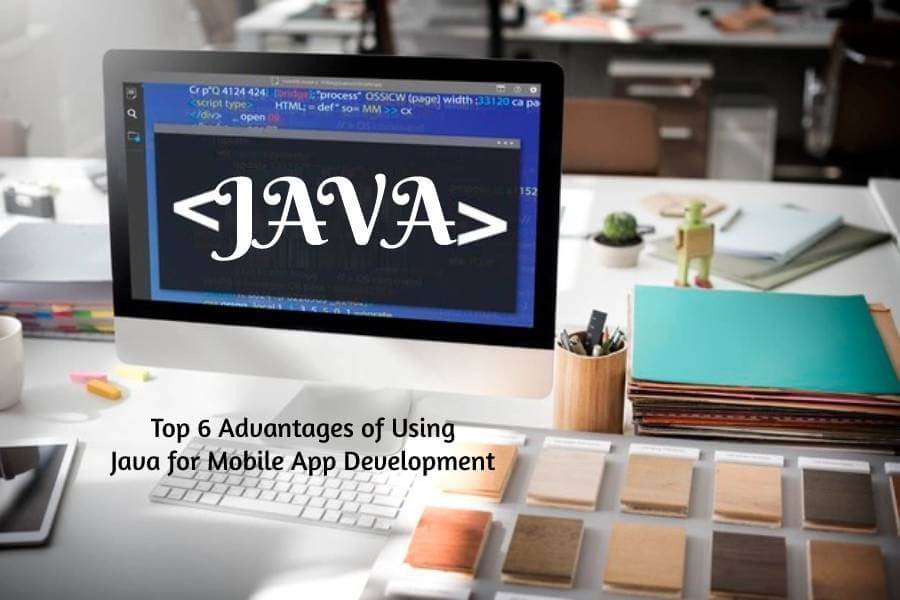 When it comes to Smartphones, the open-source new operating system, there is no such thing as enough knowledge. This is particularly true when it comes to knowing enough about Android. Android programming provides a plethora of opportunities for developers who are interested in building innovative apps and games for the mobile market, according to Google. Not only can developers use the platform to design a variety of applications and games, but they can also sell, promote, and advertise their products more simply.
It has the advantage of being constantly updated, which allows the development team to use their imagination to create apps that would otherwise have been impossible to create. At periodic intervals, various level apps will be brought into the Play store, and this should not sound surprising to anybody.
Knowing the concept of Java Language
Quite essentially, Java is a computer language skill for you to define computer commands utilizing Basic English commands rather than needing to input complex numeric codes. Moreover, since it is easy to understand and write with in-depth knowledge and skills, it is the most suited programming language for a broad spectrum of developers, making it the most popular programming language.
It is, on the other hand, not very straightforward to read. When developing code in the Java programming language, writers should adhere to a set of rules known as variables. The semantics of this programming language refer to the set of rules that govern its use. After the English instructional notes have been transformed into numerical codes that can be widely comprehended and performed by the computers, the process is repeated.
Consider the following reasons why Java Application Development is advantageous for developing Android apps and why it is the most preferred choice among mobile app developers.
1. Object-Oriented Programming
When creating for Android, the key benefit of adopting Java is that it gives the ideas of OOPS and is quite experienced since it is extendable, flexible, and flexible, as opposed to other languages.
It is accompanied by a comprehensive repository of standard data structures as well as other practice guidelines. Because it is open-source, it is more flexible to the surge in popularity of mobile applications testing solutions. This enables you to create modular projects and code that can be reused. The source codes for Java Android apps may be used by web & mobile developers while developing Java Android apps to customize the program coding to meet their requirements.
2. Helps Communicate with retailers
Mobile applications through Java assist in altering the retail experience by allowing merchants to stay one step ahead of their customers' expectations via the delivery of a unique customer experience, among other things. Apart from that, it aids in the implementation of a digital process and model, which will inevitably result in lower storage costs and more profits. Several companies have been formed that are mostly dependent on mobile applications. This assists in lowering the overhead costs connected with a normal brick-and-mortar firm, which is beneficial.
3. Increases Brand Awareness
A mobile app is an excellent tool for attracting new clients and encouraging them to learn more about your company. Advertisers are always on the search for new platforms on which they could promote their brands, or at the absolute least, make their brand emblems available to consumers, and marketers are no exception. With the Android application, your brand will appear on the screen of your customer's phone or tablet every time he or she opens his or her device. This is a highly efficient method of increasing your brand's exposure while also increasing your consumer base.
4. Increasing your company visibility
Mobile and tablet users are always on the go, which means that they may not have the opportunity to log into an official app when they want to. Furthermore, these mobile sites are intended for reading and navigation rather than for process administration. Java Application Development made apps provide users with convenient, efficient access to the knowledge, goods, applications, and procedures that they require in real-time, and they are designed to be used with their hands to maximize interactivity. Brand exposure is concerned with enhancing a company's favorable reputation or status in the community to facilitate the improvement of customer interactions.
5. Optimize the content on the internet
The vast majority of consumers begin their internet surfing experiences by using a search engine. That is why you must optimize your website so that it appears more often and appears higher up in search results. As part of this, you must ensure that your content is as distinctive as possible to avoid being charged by search engine algorithmic penalties.
In addition, use important keywords and format your web material in a logical, easy-to-scan way to maximize your search engine rankings. A wide range of Java capabilities enables the web to be transformed into a capable development platform. In case you're looking for term ideas, the Java search console is a terrific resource to consult. Briefly stated, it informs you of the search phrases that users have used to reach your content. Make use of the even Google tool to increase the exposure of your content by generating additional material that contains important hashtags.
6. Expandable
There are many different meanings for the term "software adaptability," but when it is used in conjunction with a whole-system description, it is often interpreted as the capacity of the solution to adjust to potential or future changes in its demands. Java helps in creating high-quality user interfaces across a broad range of platforms, which creates it to be versatile framework. Java is developed to emerge components for web and mobile-based apps.
As Java has expanded in popularity, so has the infrastructure that supports it. You can use java to make strong mobile applications, and you can also utilize a platform to develop desktop applications.
Java Your one-stop for Mobile Application
Mobile apps have become an integral part of human existence, serving to keep us linked with our social networks while also serving as a source of entertainment to keep us feeling young and energetic throughout the day. During this technological age, smartphones have taken over the market, and these devices need applications to bring comfort to consumers by making things easier for them. Mobile applications play an important role in our lives since they assist us in resolving a variety of difficulties associated with our daily lives.
Java Application Development as an ecosystem strongly ropes every developer in their efforts to be creative and solve issues. When it comes to development, providing and getting advice on Java developing applications from those with lots of knowledge is a true blessing, especially when it contributes to the development of a vast network of developers with the largest and most active communities.
Java is a feature-rich programming language that is highly suggested for application creation. You could either study the language yourself or hire a mobile app firm to aid you in creating a flawless Android app for your requests and requirements.