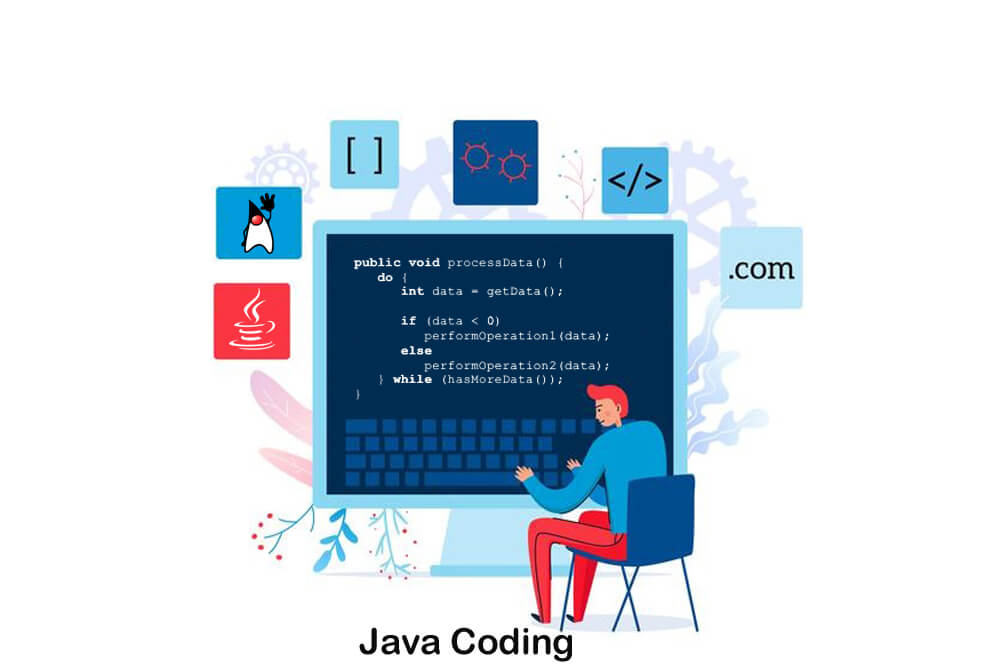 Programming is a crucial component of every company across a wide range of industries. Programmers have the privilege of working in an almost limitless number of businesses, from developing software that serves as a client interface to developing technology for internal usage in organizations.
What is the significance of coding? Professionals with the capacity to design, manage, and upgrade software, regardless of whether they are referred to as coders, developers, or engineers, are critical to corporate current success. Businesses are expected to spend $500 billion on software, according to projections. These businesses may be paying to software, building their platform, planning a cloud migration, or engaging in a variety of other software-related activities. Relationship management, supply chain, personnel, advertising, and company planning are among objectives that business software is often used to achieve.
No matter what commercial objectives motivate a firm's software selections, it's difficult to find a new company that just doesn't benefit from the efforts of programmers, developers, and engineering professionals. Coding is important since it is what allows computers to function and to hire Java programmers from reputed company is significantly vital for the firms.
What is the significance of learning to code?
Developing coding abilities is crucial because it teaches you valuable skills such as critical thinking, problem-solving, and innovation. Coding is another ability that is highly sought after in the workplace.
What are the recompenses of using coding?
There are several advantages of learning to code. First and foremost, it is a talent that is highly regarded in the industry, and employment opportunities in the field of computer programming are developing at an exponential rate. Outside of the computer, coding fosters critical thinking, problem solving, creativity, and perseverance among students.
What is the significance of coding for the future?
Coding will be an increasingly vital talent in the future since it will be an integral element of the digital transition. Because most services and goods are becoming digitized, the number of professions that need coding abilities will increase significantly in the next years.
However, many businesses are unaware of the wider benefits of employing a programmer on their workforce, which may be significant. People who are fluent in a programming language provide a distinct viewpoint to the team, to adequately assist the organization in making the most out of technology. In addition to technical advantages and improvements, a programmer in a team may provide a variety of non-technical advantages and enhancements.
1. Worth Learning
Java is still a current programming language that displays no signs of waning in prominence, and it is, as a result, well worth the time and effort to master. Many developers choose it for their first programming language since it is very simple to understand and implement.
Because Java has an English-like grammar and uses just a small number of special characters, it may be learned in a short period and used to the development of appropriate applications.
2. Technology of the Understand
You will get an understanding of how things evolve and how quickly things may change. To give an example, it is relatively simple to upgrade within a specific operating system (for example, to add functionality within an Android environment) versus creating something that is "the same as what we have on Android but for iPhone," which requires a significantly higher level of effort.
3. Code to communicate
When you have good coding abilities, you can interact and engage with individuals of your organization with whom you may not necessarily have the same spoken language. Depending on the size of the organization, you could work with developers from all over the globe - China, India, and Russia are just a few examples. When it comes to developing excellent, effective code, you will all be communicating via a common coding platform, even though you may not all be from the same language or cultural background.
4. Development based on open-source software
The open-source Java industry and its robust ecology of international developers have played a significant role in the evolution of the language to where it is now.
Because of the abundance of Java APIs as well as other tools developed by the large development community, it is simple to write code to achieve complex assignments because a large amount of the basic server-side code has been bundled into APIs (platforms that enable various software systems to communicate with one another) that everyone can use.
5. Ability to construct things and see the results
Do you have fantastic ideas for sites and enterprises, but are unable to commit the necessary funds to bring those ideas to fruition because of a lack of financial technology Services. When you start to code, you will be able to develop such concepts on your own. Creating a website or mobile application using your head, fingers, and a computer is a pleasant experience in and of itself, in addition to bringing your ideas to life. You'll also get a rush of pleasure from putting what you've learned into practice and creating something genuine and useful.
The following four qualities are responsible for the majority of Java's popularity:
1. A programmer may compile code on one operating system and have it executed on another operating system since Java is platform-independent.
2. Java is an object-oriented and class-based programming language. Java considers everything as if it were an object, and those objects, in turn, fulfill all of the activities associated with application development.
3. Java, in contrast to other programming languages, is straightforward.
4. Code may be executed concurrently by several processes, enabling numerous Java programming statements to be executed at the same time rather than sequentially.
The Importance of Hiring a Java Software Programmer
Without internet marketing, it is impossible to envision a viable company model in today's society. In the next several years, it will be one of the most important factors determining the success or failure of your company's growth. Customers' ability to approach you and shop for your goods and services is influenced by the availability of online and mobile platforms and applications for businesses. The use of a well-constructed platform may result in a significant boost in income. Here are some of the most important advantages that your company can get from professional software development.
1. When it comes to integration, software development takes your company to new heights. The ability to access your business from practically anywhere, whether on a smartphone or computer, is enabled by this feature.
2. It has a positive impact on sales and service. The method in which your clients interact with your company is significant. Want them to supply you with favorable comments, or do you want them to stay away? Then you can't resist providing customers with an internet platform that makes it easy for them to access your services and goods.
3. It makes it possible to execute on-the-go marketing, advertising your items from any location and at any time without incurring additional costs or devoting more time. It makes no difference where your clients are located. They may see your advertisements at any time and from any location.
4. It raises the level of interaction among consumers. As with any other company, you most likely wish to cultivate a following of repeat consumers. What strategies should you use to boost the number of such customers? Invest time and effort into developing internet marketing techniques. Increasing consumer interaction via your website and mobile application will encourage them to continue doing business with you rather than with your rival.
5. Direct contact is preferred. Any other method will not be able to provide you with the same amount of direct connection with your consumers that this one offers. Direct engagement with your clients is the most effective method of boosting your brand's popularity.