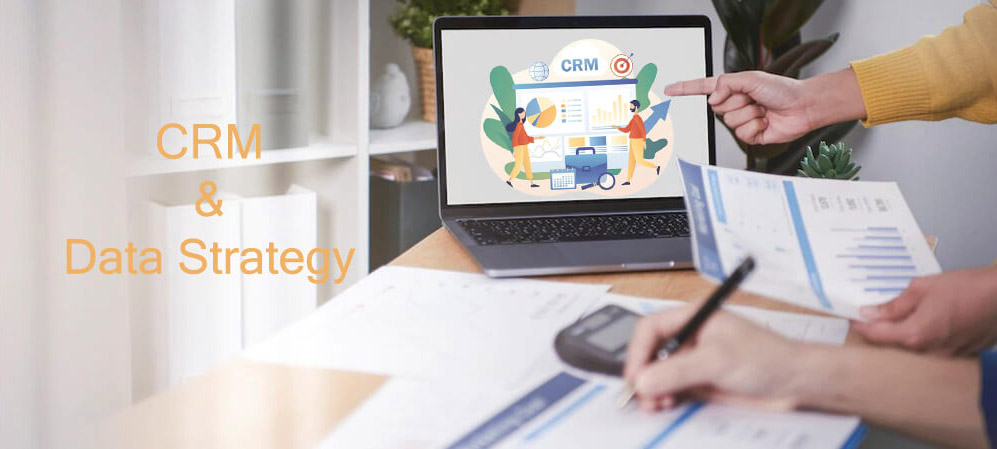 What is CRM?
CRM is an abbreviation for "customer relationship management," because relationships are the true driving force behind the success of a company. The goal of customer relationship management (CRM) technologies is to manage current customer connections as well as historical customer relationships and prospective customer relationships by harnessing data to better future interactions with customers.
In addition, CRM systems assist businesses in streamlining their procedures, which ultimately leads to an increase in both revenue and efficiency. They are also able to assist keep different departments on the same page.
It is now possible, with the help of modern Dynamics CRM solutions, to manage customer interactions across the whole of the customer journey. This includes marketing, sales, customer support, and other related areas.
So, what exactly is the real goal here? To strengthen general professional connections to expand your company.
Where Do Customer Relationship Management Systems Fit Into Business?
The consumer is unquestionably king in the modern corporate environment, and they possess more purchasing power than at any other time in history. If they don't get the impression that they are the focus of all you do, they won't think twice about going to someone else who will place a higher importance on them and their requirements. This is where customer relationship management solutions come into play.
There is a good reason why CRM is the type of corporate application software that is expanding at the quickest rate: it is effective. In addition, it is essential for operating a streamlined and successful firm.
Everyone you talk to in the field of business-to-business marketing will tell you that making decisions based on data is the gold standard. But how can you possibly make an educated choice when there is so much data flowing in from different sources, such as sales, customer service, marketing, social media, and so on?
To put it another way, how can the data be interpreted in a meaningful way? CRM software can save all of this information and integrate it into an understandable profile of a client or customer. This gives the promoting and selling team comprehensive insight into every opportunity or lead, as well as the ability to handle queries from various channels.
CRM and data strategy
Over the last ten years, the retail industry has been subject to a phenomenal number of upheavals. The perspective for an online business that won't be ignored. CRM is beneficial to a large number of enterprises and subsidizes to economic all the info development on a worldwide scale. Several businesses have seen significant digital growth thanks to the development of important new technology. The continued development of digital commerce is an essential component of contemporary life. eCommerce businesses depend on cutting-edge technology to attract clients and craft unique experiences for them to enjoy when shopping online since an increasing number of individuals are adopting digital technologies.
Advantages of Using CRM Helps in managing your data
The primary advantage of utilizing a customer relationship management system is that it facilitates the organization of leads, login information, client data, and product promotion within a single centralized database. As a result, the management of this data is simplified for both you and the participants of your staff. When you have all of the information kept in one location, you can access it quickly and readily, which assists you in making faster choices, which in turn leads to the speedy execution of whatever it is that you have decided to do.
1. Reduces manual data-entering task
You will get entry to several alternatives when the CRM method is made in use, and with its help of it, these options that you might collect and input can get into the CRM system. This helps in reducing the number of jobs that need manual data input, which in turn saves the valuable time of your staff members. Just not this benefit also lessens the likelihood of data duplication, which helps to guarantee that your information is entirely error-free.
2. Facilitates increased productivity at work
The CRM software acts as an integrated database unit that distributes data to several departments via a single point of entry. It creates it simple for your departments to cooperate, which in turn makes it easier for staff associates to re-join more quickly to inquiries through clients. It also helps automate operations that are repetitive and that, if not done so, might waste a lot of time; as a result, workers can concentrate better on the more essential duties.
3. Assists in the analysis of the data
The simplicity with which the company and employees may access real-time data provided by a CRM system is one factor that can contribute to an epidemically increased conversion rate.
4. Development
A customer relationship management system may even assist you in gathering the majority of the information about your prospects. Your customer profile will be automatically updated with the relevant information, such as contact data, social media profiles, corporate information, and a great many other specifics as they become available.
Integration of apps versus Data Integration
Data integration resolutions were developed as a reaction to the widespread usage of relational database methods and the rising requirement to transport information across these databases in an effective manner, with the information often containing data that was already stowed. Critical and comprehensive, on the other hand, is the management of the synchronization of live, operating data in actual time among two or many programs.
The primary objective of app integration is to create it possible for apps that were developed separately to work together. This necessitates maintaining data consistency between many different copies of the same data, managing the integrated flow of multiple tasks that are carried out by different applications, and, in a manner analogous to the requirements for the Unification of data, as well as the provision of a single interface for users or service that enables users to obtain capabilities from many apps, each of that were designed separately.
Importance of Integrating Data?
CRM with its advantages and problems is being incorporated by businesses that want to maintain their competitiveness and relevance in their industries. Data system helps queries to be run on these vast databases, which is beneficial for a wide range of applications, including company analysis and client data analytics, server data, and real-time information delivery.
The quite essential use case for products and solutions that are accessible by data transformation providers is the administration of data about both the professional and its customers.
The incorporation of customer data offers company executives and data experts a comprehensive view of key presentation measures (KPIs), economic costs, clients, manufacturers and source chain management, compliance requirements activities, and additional areas of company operations.
Data Integration certainly plays a significant part in today's healthcare sector. Integrated data through numerous patient chronicles and doctors assist medical professionals in the diagnosis of medical disorders and illnesses. This is accomplished by arranging the data from many systems into a single perspective of important information, from which insightful conclusions may be drawn. Accurate claims handling for medical insurance is another benefit of operative data gathering and integration, as is the maintenance of a record that is both consistent and accurate about the names and contact information of patients.
What benefits can using a CRM data strategy can provide to your company?
According to research, the success rate of deploying CRM systems in organizations continues to be shockingly low, although an increasing number of companies are doing so. According to the estimations of one knowledgeable source, the (CRM) low rate might approach 90 percent.
The usage of CRM know-how enables organizations to more easily recognize and engage with their consumers on a scalable level by helping them arrange the data in its gatherings into a clear user interface. In addition to the storage of contact information, this might incorporate a wide variety of critical purposes, such as the following:
1. Keeping track of representative connections with potential customers via means such as email, phone conversations, in-person meetings, and voicemail exchanges
2. Monitoring the progress of the transaction
3. Increasing the efficiency of the agent
4. Identifying potential new clients to secure their patronage
5. Providing a platform for descriptive who need additional resources to support the job that they are doing
The CRM technologies that are available today may now be used to handle CRM over the whole of customer development. This includes interactions with advertising, sales, purchaser support, and digital business. For this reason, they have the potential to be the key that opens the door to a world of opportunity for companies who are looking to boost their earnings.
1. Designing a Data Strategy with CRM
Your CRM strategy's overarching goal should be to create a strong connection between your company and all of its past, current, and prospective clients. It should bridge any divide that currently exists between the two parties if there is one. Let's have a look at some important measures that you need to do to build a fantastic strategy for your CRM.
A data strategy should spell out a clear plan to evolve in analytical skills and shift from making judgments based on reflection to making decisions with precaution. This should be done so that the decisions may be made more carefully. Before you can enhance the data included inside your CRM by adding the comprehensive information made available by an external data provider, you need to first discover how much of your CRM is qualified for data refinement and update. This statistic is known as the match rate.
2. Begin with the Goals You Have for Your CRM
Establishing your objectives for your CRM strategy is the first step toward success. Not only do CRM objectives affect the company's overall adoption of CRM, but they also make everyone more dedicated to the CRM program.
Before you can define the objectives for your CRM, you have to make a list of everything you want to achieve inside your firm. Some firms have a significant number of workers and generate a significant amount of income, while others are convenience stores with physical locations, and yet others conduct their whole activity online. No matter what your category is, you should establish your objectives appropriately.
3. Define your customer journey
You need to be familiar with every stage of the customer journey if you want to become an expert in customer relationship management. Then you will need to make certain that each of these consumer touchpoints provides a first-rate experience for the customer. Your preparation for the CRM strategy should have, up to this point, identified the areas that need improvement. Review the roles and duties to determine whether or not all of the essential aspects have been addressed.
4. Power data to expand efficiency
Your team will be able to view all of the consolidated customer data through a simple dashboard when you use a CRM platform to centralize the customer information that has been gathered from various departments, such as marketing, sales, and customer care.
5. Examine the recurring themes that emerge from the data
You will see patterns emerge when you look at the data from your most influential responders. Perhaps you will find evidence that they accessed their email. They finally got around to clicking the link and looking at the merchandise later in the day.
If you look at the data from numerous campaigns together, you could discover that your ideal clients are more receptive to your messages first thing in the morning and last thing at night.
6. Don't forget about the findings
You will identify many weak points in your marketing efforts when you go through the data produced by the CRM and look for patterns in the data. You will come across a lot of derived metrics, all of which have the potential to assist you in enhancing response rates and increasing revenue. The majority of the time, these indicators are not directly related to your data but are instead dispersed across the data.
These insights will provide you with further information on your target audience, including who they are, what their shopping habits are, and other relevant details. It is the first phase in the process of developing a data-driven strategy by using CRM.
7. Check predictive analytics in your work
CRMs provide users with not just a look at the past but also a glimpse into the future as well. You may have seen a problem such as low conversion rates as a result of complicated website navigation, a lack of a clear call to action (CTA), or even poorly scheduled mailings based on the record. Feedback from customers may also shed light on a range of problems that you might not have considered before.
CRMs equipped with predictive analysis provide you with a glimpse into the future. Even while you do not need to be an expert in statistics or regression analysis, having even a basic understanding of these topics can be beneficial.
Predictions may also be made with ease using CRM technologies. For instance, provided that you have the email timings from the most recent few campaigns as well as the conversion rates for each campaign, your CRM will be able to advise you when you need to send out your next email campaign to get the highest possible conversion rates. As more data is collected, the possibility of making accurate predictions will improve.
8. Consistency with the overall business strategy
This is almost certainly the most essential component of data strategy. Although there is widespread consensus about the significance of data strategy, many businesses continue to struggle with how best to put it into action. This is mostly because many business people lack confidence in the technology, while data scientists and engineers tend to be too focused on technology rather than contextualizing its applications to the difficulties faced by businesses.
Bottom Line
Data strategy refers to how we handle company data to get a deeper comprehension of the people with whom we collaborate, including our customers, suppliers, and other external stakeholders. Having the appropriate individuals filling the appropriate positions is the single most important component that will determine the achievement of a successful execution of a data strategy. The individual who is driving it has to be resilient to successfully reinforce the data analytics solutions. Companies in today's world need to anticipate the requirements and preferences of their customers. But in a world that is becoming more digital
The CRM platform enables companies to manage client information and transform it into data.
Insights that are data-driven and give them the ability to:
1. Drive growth-oriented marketing efforts.
2. Demonstrate that your marketing activities are profitable and successful.
3. Take the initiative to move toward a paradigm of interaction that is centered on the customer
4. Ensure that insight are implemented across all touchpoints and channels
5. To achieve the next level of success with CRM, make use of industry best practices.
6. Ensure that resources, personnel, and talent are used to their full potential