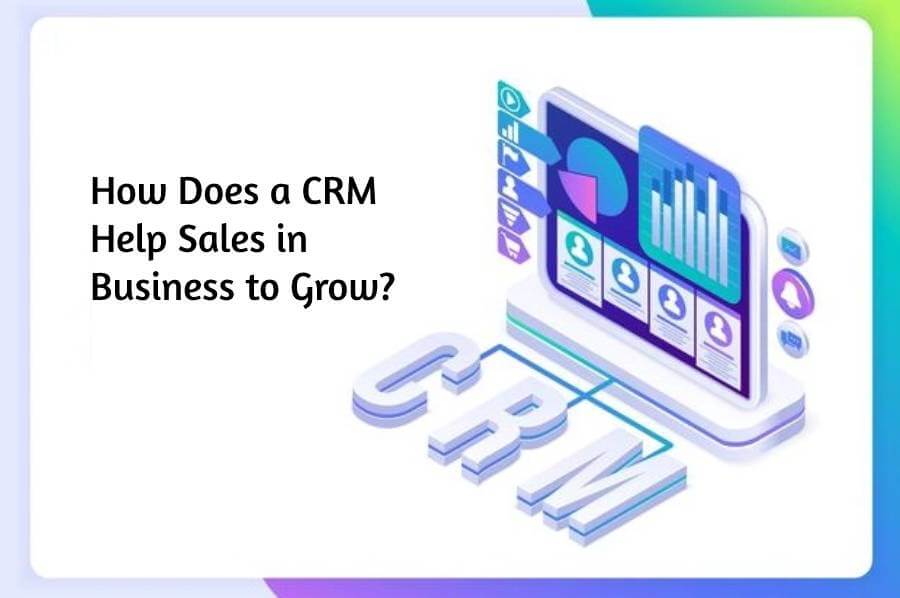 With the fast-paced nature of modern organizations, firms seek methods to integrate (CRM) and enterprise resource planning (ERP) operations into a comprehensive, successful marketing management system.
Dynamics 365 is a cloud-based, combined solution related to CRM and ERP that offers organizations a complete variety of capabilities to optimize operations and communicate better effectively. To suit the diverse demands of sales, advertising, and customer care teams, the platform's abilities and functionalities are constantly expanding.
Why choose Microsoft Dynamics 365 and How Does It Work?
Small and medium-sized businesses (SMEs) may benefit from the functionalities of Dynamics CRM Services to improve the management of its connections with clients, buyers, and employees. It includes a range of cloud-based applications which may assist with anything from selling to promotions to accounting and more.
Client Relationship Management (CRM) software, such as Dynamics 365, further provides workers with the resources which it requires to be quite productive, develop customer connections, and boost sales in business. In addition, the company's business intelligence system offers executives critical information on the company's performance and good chance.
Organizations may quickly simplify their communication and coordination by using the CRM and ERP features of Dynamics 365 for Business.
Since its inception, Microsoft Dynamics has established itself as a key participant in the Business Solutions market. Now Microsoft has developed the software that is now widely regarded as among the most dependable Enterprise Software toolkits available.
Customer service could create or ruin your reputation
With the present social and mobile customers becoming used to having whatever they want when they want it, it's no wonder that their demands have increased in parallel. For start, according to the latest study, 84 percent of CEOs said that customers' expectations of their firms were "slightly" or "significantly" greater than which was four years before. Customers are often ready to share unfavorable personal experiences, where they may reach a huge number of people in a very short period. Now more than ever, it is critical to provide excellent customer service across all channels from the outset and to identify what constitutes good customer service both internal and external.
However, using CRM here may help you boost customer happiness while also lowering expenses and increasing company's progress in the marketplace. CRM software helps you manage your interactions with individual clients in a way that is beneficial to both. Nevertheless, to choose the most suitable software and ensure that it has the capabilities you want, you must understand how customer relationship management (CRM) works and the implications it has on your sales channels. Dynamics CRM Services system thus maintains track of customer transactions and customer care calls. By providing consumers with an extra concentrated and easy experience, it has the overall impact of increasing client retention rates. A robust CRM system combined with a strategic approach may help you acquire information about your customers and utilize that command to sell more, promote faster, and expand your company more efficiently than ever before.
Using a customer relationship management system (CRM) for strategic marketing
A great marketing strategy goes beyond just presenting a specific product to leads or prospective buyers. It also includes spending some time on strategic marketing. This comprises topics like content marketing, building quality backlinks, and contacting out to notable people in your field of expertise.
Consider what makes you unique in comparison to the competitors and how this could attract your purchasers. You need to have a clear plan in place before you begin.
Below are a few examples of places where procedures might be improved:
1. What's your company's performance like while researching what's next client demands, outcome, putting together business cases, and so on.
2. Procedures in the selling department: Is it possible to automate some sales duties to boost overall effectiveness?
3. CRM: What percentage of your items & services are tailored to meet the needs of your customers? Is the subject of your communications tailored to the purchaser's needs and interests?
4. After-sales: Have you put in place the support mechanisms which would allow you to reply to client issues as promptly as possible? What kind of input reply and redo do you get from your customers on the efficiency of your client service?
One of the more successful approaches is to move your customer relationship management strategy ahead is to invest in Dynamics CRM Services. In addition to collaboration across teams, it is also useful for storing customer data and keeping track of any interactions between you and your customers.
Know the sales outreach using CRM
You can handle all of your prospect data in one place, check on the progress of each prospect, and take action as needed. You will close more transactions as a result of the excellent evaluation and control you have implemented. CRM enables you to do a comparison study every quarter to assess your performance. This is one of the advantages of having all of your sales data in one location.
The sales outreach: How can you draw the interest of prospective customers?
1. Communication enhanced
Advertisers are most frustrated by inefficient meetings and numerous emails marketing. Furthermore, lack of communication or misunderstanding is the most prevalent cause of inter-departmental dispute for two out of every five marketers.
Marketing and sales may both benefit from shared work management software by increasing their overall efficiency. A customer relationship management system (CRM) assists managers in creating targeted monitoring reports and maintaining detailed contact data. Using customer relationship management software, a company may better monitor which marketing or sales outreach methods are most successful.
2. Insights that go deeper
When a customer relationship management system (CRM) is shared, both advertising and selling have accessibility to all of the main's contact info. Aside from this, CRM software also contains the lead connection profile with other information that might be beneficial to both parties such as the company's history, rivals, and interactions with the brand.
3. Prospective client's confidence
The degree to which a prospect trusts you has a significant impact on their choice to purchase later in the sales cycle. This is why it is important to establish a connection with your prospect as early as possible in the sales cycle. You should spend time learning about your outlook during sales outreach and avoid emphasizing every interaction you have on both services and products. This will allow you to not only go further into the problems they are experiencing but may also uncover nuggets of information that may be used to close the sale later on in the process.
4. Automation personalized outreach
Given the fact that you are always gathering data and thoughts about your target audience, your market, and your industry, you will be able to generate a more meaningful and customized message and outreach – both in your human efforts and in your automated initiatives. Using dynamic content and continuous messaging, you may achieve the following results: It is possible to segment individuals into sales funnel based on their significant similarities, for example, their interest in a certain good product.
This feature is available in many customer relationship management systems and allows you to send up a series of programmed emails that speak to a specified audience and are activated by certain behaviors.