It's Sunday morning and you wake up after a long and sound sleep. You head towards the kitchen to get yourself a cup of coffee. After a long and arduous weekend, you deserve a sweet Sunday break. But what happens next, takes you back by surprise. There is no coffee at home! What next?
Your phone buzzes and there is a notification which says, "Your Order Is Here". You open your door to see a drone to make your delivery. Yes, a drone! As crazy as this sound, this is indeed the future of eCommerce. But thanks to drone deliveries, pandemic or not, it will be delivered at your doorstep.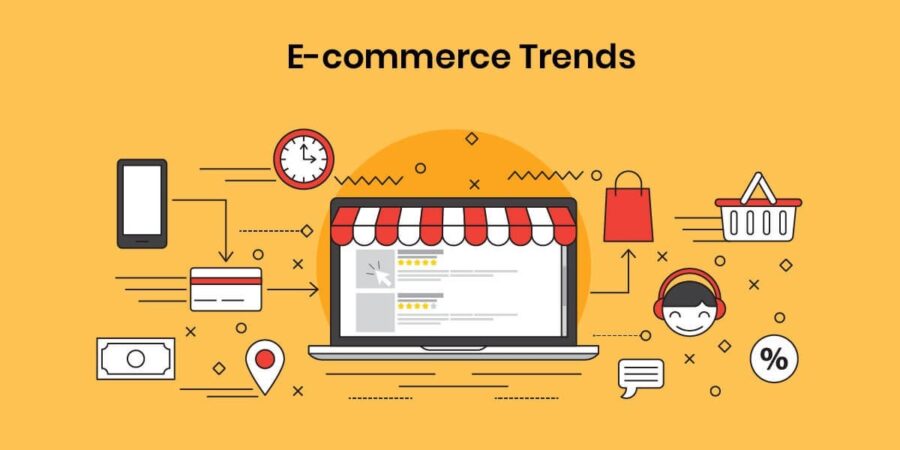 With technology emerging every moment, one needs to keep a track of the changes that take place with the wind. The eCommerce Industry has flourished and reached different heights generating more than 3.5 trillion-dollar revenue every year worldwide. The numbers speak for themselves. However, we as consumers need to be thoroughly aware of all the changes barging our way, don't we?
The changes in the eCommerce industries are taking place keeping the consumer behavior in mind. Right from what we shop and respond to different products and marketing tactics to our purchasing power, convenience and preferences, each of these factors play a vital role in bringing about a much-needed change in this market.
Giants like Walmart, Amazon and Alibaba amongst many are few names benefiting from these trends majorly. So, what are these trends?
Hang on; let's breeze through 27 eCommerce trends that are making the market a piece of hot cake
Amazon: The Ever-growing Store of Shopping
The eCommerce sellers get an opportunity to sell their respective goods on the B2B market arena of Amazon. What it takes is just a will to serve the customer better not just with quantity but alongside quality.
"If you do build a great experience, customers tell each other about that. Word of mouth is very powerful"- Jeff Bezos
One without any brainer can become an affiliate at Amazon and begin selling their goods beyond physical boundaries. The only boundaries are those that a customer's fences around their pockets. But limitless is the variety of niches available and diverse are your choices to make out of the bouquet of stuff decked on your screens online.
Entrepreneurs just need to take a note to cater niche-specific products to establish very own customer data and to serve the superb shopping experience, respectively.
Drones: Some Flying Orders at Your Doorstep
Yes, you heard it right. Drone delivery is slowly and gradually, taking centre stage. When earlier all the beats were bushing at testing sides, but now it is next to a seeming reality.
Introduction to drone delivery has raised a bar in luxe shopping experiences as well as it excites the customers to see their supplies flying through skies just to reach them sooner.
"We interrogate things about what is the best experience for the customer"- Kunal Bahl
As drone delivery took an entrance in this digitally dramatic domain. MNC's such as UPS, Amazon and Dominos are unable to contain their horses in stables, hence, they are live, kicking and delivering their deals with drones without any delay in upcoming times.
Omnipresence: Wider Reach, Wider Connect
It is humanly impossible to be omnipresent but virtually, yes. Isn't it an underestimated attribute of life?
"You can't wait for customers to come to you. You have to figure out where they are, go there and drag them back to your store"- Paul Graham
Little do we know potential customers are sailing from Snapchat to walking through WhatsApp or fooling around through Facebook so it becomes crucial for you to have a multi-platform presence with a dedicated platform messaging serviceability?
Businesses that understand the ideology behind being omnipresent and local share a healthy concentration of meeting sales to the larger coverage of the network possible.
The vivid tangents of efficiency and ease are the testimonies to survive the existence of brand in this deadly digital age of competition.
Therefore, multi-presence at multiple platforms is a must and sure-shot success key to unlock the cage of eCommerce and make profits happening.
Content Repurposing: Re-Use, Re-Post & Re-Create
In these tales of trodden times, where a fraction of outcome is more than the income regards to the same, the only way to put participation in this fast-tech race is to graph the old content to make something new out of it.
"Create content that teaches. You can't give up. You need to be consistently awesome"- Neil Patel
Rather than the daily drill of originating a freshly baked out content, prefer to pan out a piece of content out of already cooked content consistently and succinctly which furthermore saves the time, enhances productivity and effective time utilization is possible.
Updating content to meet the suitable trend of time is the new normal in the eCommerce world. Grinding new out of the available even makes the random regulars unique and rare to breeze through and ready to read up-fresh.
Increase in Online Options = Cart Abandonment
People these days head to the pantry of possible choices available online even just to shop bare necessities. Essentials too are pre-ordered to save more and bag bulk due to this fast fashion.
Yes, it's a fact that people shop online more nowadays to save time, money and efforts. Even here, they run to grab the best deal which makes their pockets happy, leaving their carts empty and abandoned.
"69% of customers abandon their online shopping cart without buying any products and services" - Anonymous
Customers never stick to a stalemate scenario to shop if they've filled there cart up to the rim, the minute they realize the deals are hotter and smarter- making all flexible and fluid, they leave emptying their cart in an order to barge in somewhere else to not shy away from the pure indulgence of shopping.
Cart deserting is a consequence of the absence of conveyance decisions, expenses of delivery, and extensive shipping times. Expectations of opportunity with regards to choose satisfaction choices, remembering pickups for stores. Henceforth, fulfillment options will expand and take a massive turn shortly of eCommerce.
Social Commerce: A Journey from Slumber to Super
Social commerce is growing to new levels wherein people are making purchases through social media such as Instagram, Facebook. Eventually, WhatsApp as well will line up in this game.
"Because of the increased use of social media on smartphones and social media's involvement in retail sales, "social selling" has become red hot. Anyone hoping to improve their online sales success must take advantage of emerging trends"- Eddie Machaalani
Slumber social spaces are now no longer just a medium to spread speculations but also a space to shop and sell. Facebook has even ignited a host of options for entrepreneurs to make a sale possible through it and making it more advantageous for social media companies as well as for the customers. In slumber times, social media were making communication possible but today in the recent time; it also churns out a big bang of business.
ROPO: Rapid, Faster & Furious
ROPO implies Research Online Purchase Offline and is the finish of the previous years of internet shopping. It has been a perceptible client shopping propensity. Frugal customers drive ROPO extraordinarily. Furthermore, deal trackers additionally search for the most ideal arrangements.
Clients favor exploring items online before they make any disconnected buys. It engages them to get their hands on the products which they required on an ideal cost.
"33% of buyers in the Czech Republic research products only before making a purchase" - Anonymous
An assortment of procedures and measurements can be utilized here. For example, information of versatile installments, CRM, retail location frameworks, geo-area following and so forth shall be put up and framed in the picture.
Moreover, you can likewise gauge the client's shopping history and social reconciliation. Moreover, it is shrewd to quantify their inexorably customized publicizing encounters.
Online retailers should construct definite client profiles; profiles of clients who favor investigating on the web before making any buys.
Influencer Marketing: The Future of Marketing
Online influencers are not simply D-list VIPs. They have a genuine crowd and an unmistakable impact. In all honesty, 70% of millennial clients are affected by their proposals.
"Influencers – they're the best thing since sliced bread. But forget bread; they're selling like hotcakes. They're creating huge returns, and they're only set to keep growing."
The dynamic of clients unequivocally depends on influencers' proposals. Dig further into this influencer advertising and review for a product. Thereupon, market your items through significant influencers for deals season in upcoming best of ages.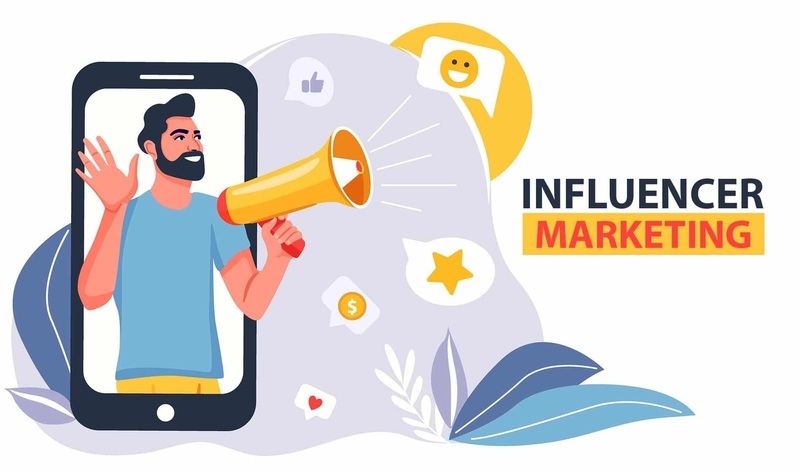 Influencer showcasing is still undervalued. Find pertinent influencers in your specialty on various web-based media stages.
Supply Chain Ecosystem: Playing a Vital Role Always
Customers are fragile to deal with and assume an imperative part in the online business industry.
"Be a yardstick of quality. Some people aren't used to an environment where excellence is expected" - Steve Jobs
With regards to flexibly chain the executives, three key components supplement constant upgrades. They are:
Mechanization

: Chaining and channelizing the executives through robotization and automation. Cycle union helps business people to communicate a clear unopposed move of the data stream.

Sharing Data

: Details, for example, accessibility of stock, delivery, and client data. It ought to be accessible at all phases of flexibly chain the board.

Client-Centric

: Identify the objectives, affection and inclination of your clients. It relies upon such factors to improve the operational proficiency of the business.
Post Payments: Booming In Full Swing
If you are an eCommerce owner, you know the loss you face because of cart abandonment. History has it, back in the days; firms have lost more than 4.4 billion dollars due to people abandoning their carts. Now, how does one overcome this problem? The solution you are looking for is post-payment solutions.
"Your true value is determined by how much more you give in value than you take in payment" - Bob Burg
Customers show interest in the products offered by you and still abandon their carts. Ever wondered why? As harsh it might sound, but it's the quality of your product that made your customers take this decision.
So, as of now, many eCommerce owners have been contemplating pushing out post-payment strategies. In this method, the customers will be able to see, get a feel and make the payment only after receiving the order in hand. This will not only help increase sales but also lessen the frequency of cart abandonment rates shortly.
Strong CRM: The Building Blocks to Better Sales
We all know that the customer is king but, when were the last time you checked upon them? How are you managing your customer relations? Do you have assorted skill personnel to take care of your customer's questions and needs? If your answer is NO, then it is the step up time and need to make a change.
"People do not buy goods and services. They buy relations, stories, and magic"- Seth Godin
It's difficult to have one-on-one and engage with your customers personally. However, here is why you should offer a CRM program to your customers. You need your customer's information to develop an efficient and satisfying CRM experience.
When does their warranty run out? Do you have any new exciting offers for them? Do they have a free pending service for their product? To know all of this, one needs to maintain an updated and capable CRM Management System. Your customers are your business. Keeping your business alive is the key to profit. So, always have a healthy communication established between both the parties to increase your after-sales customer service relations.
Customer Personalization: Winning Hearts Always
Confused with the jargons? Fear not as we are here to simplify. Localization refers to a more organized method of personalization. In this method, your website tracks down the IP Address of your customer identifies their location and tailors their search results by showing relevant products and services, curate and personalized just for them.
Magento can help you easily build an SEO friendly, responsive design, tailor-made themes and product recommendations according to your customer and their data points.
88% of marketers say their prospects and clients anticipate personalized experience.
Thanks to machine learning that these services and mechanisms have now become a real, vivid and running possibility. Hire Magento Developers to start sweeping your customers off their feet.
With Customer data points in place, one can utilize all the data to formulate and strategize a unique and personalized browsing experience.
Now, where do you get these data points from?
Search Queries
Purchase History
Shopping Cart
Social Behavior
Geographic Locations
87% of marketers report a measurable lift from their personalization efforts.
Yes, these are your points where you can gather all the data you need. By personalizing their overall browsing experience, you are not only enhancing their shopping time by popping up relevant options but also paving a way for them to visit and make a purchase with you again. It's always a win-win situation.
Payment Portals: Variety Is Here
With digital currencies and crypto currencies paving its way, it looks like there are going to be more payment options other than the traditional payment systems. Here too, the eCommerce industry has been targeting industry-specific payment portals. Isn't that interesting already?
"Online payment will continue to play an ever-growing and significant role in the development of eCommerce as well as the stimulation of consumer demand" - Lucy Peng
How would you like to have musicoins for musicians and something like Kodak coins for photographers? As amazing as it sounds, this fairy tale soon seems to be heading towards reality.
The eCommerce businesses have slowly started accepting crypto currencies as payment. Moreover, Smartphone industries have introduced digital wallets. Advancement in technology is bringing about simplicity in the payment models. We are sure it is exciting and are waiting to see this unfold shortly.
Social Payments: Socializing Easier & Better
Popularized by PayPal, seems like social payment is taking off the bridge. This service allows users to transfer funds through social media. Isn't that interesting? If we look at this closely, almost all social media platforms have their payment gateways. Facebook has Facebook Payments, Apple sports Apple Pay, Google flaunts Google Wallet, so on and so forth.
"Every form of payment has some risk correlated with it" - Frank Abagnale
However, their popularity might seem touching the skies, these payment models have their demerits. They are prone to the darkest side of the online portal that is hacking. The reason? Weak Passwords. Passwords which are not strong enough are very easy to pass through and break.
However, the loopholes have been continuously worked upon and any gate left unsealed is being tracked down and glued back again. This makes social payments a very seamless and convenient payment model for all the social media users out there.
Blockchain: The Newest Shift In Town
Blockchain technology is yet in its incipient stage but you cannot miss-out to witness its full-fledged applications.
Blockchain-based online business stages and commercial centers, stock administration frameworks, and more cryptographic money installment frameworks are the models working on the 'evidence of work', where tokens are produced on each exchange, permitting more straightforwardness in the utilization of online business.
"I love this stuff - bitcoin, ethereum, blockchain technology - and what the future holds" - Abigail Johnson
In it, the purchaser and merchant needn't bother with a middle person. At the point when a request is sent, a square of an installment is made on the Blockchain and shown on the organization.
This happens again when the vendor makes the item and boats them to the purchaser. Three squares will be made for each cycle. This enhances the transparency of the entire procedure, making it more fruitful and authentic to place your approach.
AI Assistance: Chatbots to the Rescue
AI-Powered personal assistants are renowned as Chatbots which are owned with superb customization and niche-centric requirements. They are observing an ascent due to their neural networking proficiency.
"Companies ignoring their customers. I think it's unforgivable. Stop doing it" - Joe Lycett
Simulated intelligence fueled Chatbots help to increment the client's commitment by giving important alternatives to the less expensive, more astute, and far and wide.
Starbucks permits clients to put orders through voice orders effortlessly. Moreover, they also allow customers to bill up by telling them the total cost and the remaining time left for the order to arrive. As pleasing as it sounds, this is what the future holds for us.
Subscription Model Rise: Netflix or Amazon Prime?
Computerized installments are getting advantageous. An ascent of membership-based plans of action is the new crescent of a blue moon.
"I would've 'Call of Duty' be an online subscription service tomorrow. I think our audiences are clamoring for it" - Bobby Kotick
Loot Crate, BirchBox, Netflix, Amazon Prime video will see a flood in orders on account of their customized contributions. The market mechanism functions by imitating a membership-based model inclusive of repeating deals on monthly or a yearly premise.
B&M Models: Back with a Bang
B&M models implied to Brick and Mortar systems meaning that the physical market confronted a kickback & then when web-based business stores went standard. Physical stores would return with a blast.
"Artists will constantly rely upon the brick-and-mortar ecosystem to organize authority and circumstances"- Alexander Gilkes
These stores will help the clients experience and in-digital experience without any actual inventory. Isn't that great?
New retail locations give face to face computerized encounters without putting away any real stock. It gives clients all the more inviting experience.
Point, Click & Buy
Clients will mark their camcorder facing an item they see to arrange it from an eCommerce shop. This pattern will likewise lead to selling services through photograph shopping.
"When customers buy a Toyota, they are not just buying a truck, car or van. They are putting their belief in our company" - Akio Toyoda
Interest has dispatched its photograph camera which perceives and deciphers pictures to give an exact item depiction alongside top web indexes giving them pertinent information about the product.
Voice Search: Being Vocal Is the New Local
Alexa and Siri are the most known and famous examples of voice search modules. Studies have suggested that eCommerce stores should start optimizing their content for allowing voice search for their customers.
"In real life, I'm the kind of person that if I use Siri, I thank her afterwards" - Carrie-Anne Moss
This voice search may add more textual content. This will allow the customers to have access to rich snippets and online graphs to make their purchasing decision easier. In a way, this might also positively influence their purchasing power.
Pictures and graphs are good but voice inputs are great. This will not only lead to more conversions but also build a trustworthy relationship between the business and their customers.
M-Commerce: A Mobile Marketing Is The Future
It stands for mobile commerce and online retailers from around the globe affirm that versatile exchanges are incremented more during the occasion deals season.
Gartner says internet business shopping through portable will arrive at an unsurpassed high in upcoming generations.
Individuals are less presented at their PCs than their mobile phones. So, if you have a business which is not responsive in the mobile mode, it is time to step up and make the changes right away.
Augmented Reality: Living Virtually
The Augmented Reality patterns for item representation will see an upward move. The selection of AR/VR empowered savvy gadgets will increment pointedly prompting a change in worldwide web-based business patterns.
"I believe that AR will be the greatest technological innovation that occurs in our lifetimes" - Tim Sweeney
For instance, Google 3D allows you to view animals in your reality through AR mechanisms. Similarly, companies will aim at displaying their products through these methods so that one can get a feel of the same virtually. As cool as it sounds, we are soon going to be surrounded by virtual reality more in our reality.
Shipping Services: Debuts of Drones & Robots
Transportation and coordination is one zone that deteriorated in the previous passages of time. Little upgrades like free delivery happened. Forth then, the possibility of same-day conveyance became standard.
"With a increasing population, there is a burgeoning requirement for additional water delivery and storage" - Joe Baca
After that, the things are starting directed upwards. Delivery robots will turn into a feasible business segment. Whether to be believed or not, you will see this becomes a part of your reality very soon.
AI (Artificial Intelligence): The New Boss Brains
Client analysis and recognizable proof of designs, based on client's browsing history are gigantic disputes for the online shops regarding store personalization and automation.
"Some people call this AI (Artificial Intelligence), but the reality is this automation will improve us. So instead of AI, I think we would augment our intelligence" - Ginni Rometty
Intelligent algorithms are now greeted as crucial to deal with such disputes. However, Small businesses can ally with third-party sellers to endeavor around the restraint of definite data. It signifies that additional association will tap into AI-powered tools to build embody advices for individual buyer or consumer.
Marketing Mechanization: Automation & You
Advertising mechanization implies computerizing, email promoting and planning online media posts. Nonetheless, advertising computerization has now become the new pattern and utilizing promoting mechanization, it gives no indications of halting.
"The eCommerce is an express mail. Right now, billions of dollars are being spent around the country on so-called last-mile delivery systems"- Malcolm Gladwell
It covers regions including altered points of arrival and simple to-get to shopping baskets.
Whenever executed appropriately, computerized advertising will let you:
Convey customized messages to your clients.
Show new items and advancements according to the guests' shopping history.
Retargets and remarkets clients for vital item deals.
The computerization further permits you to tweak the store contributions for every client. Computerized recommendations get impacted by what the consumers click on at the time of their visit.
Advertising: Conceptualizing Human Needs
Setting and automatic promotions on online media terminals are now chunking the method to cook new patterns marked as automated advertising, utilizing datasets to pick the destined significant crowd. These promotions are appeared to the crowd picked based on utilization. They are then again targeted after a timeframe and create bigger Return on Investment.
"Publicizing is fundamentally persuasion and persuasion happens to be not a science, but an art" - William Bernbach
In direct phase, it is linked in with attracting the right type of crowd to the proper boost at the perfect time. Contrasted with the essential retargeting endeavors, online business storekeepers have a superior potential for success of contacting a bigger crowd by utilizing automatic publicizing.
Undoubtedly, even in recordings, Artificial Intelligence fueled setting notices that successfully blend in with the entity are the latest online business pattern.
The eCommerce: What's In Store after the Pandemic?
With this pandemic in place, staying home, working from home and buying online has become the new normal. The pandemic might have been a curse for many, but it has been a boon for the Magento eCommerce development industry. As times goes by, eCommerce is just going to make it bigger and better.
Newer technologies will replace the older ones and these advancements will be the key to help eCommerce achieve the success they are currently headed towards. Now, people would prefer ordering groceries from the comfort of their homes and just through a tap of their fingers. Yes, traditional markets are soon going to become history and we all are going to witness this change very soon.
There has been a total of 68% increase in the revenue model of the eCommerce Industry this year and why wouldn't it be? When the entire world had shut down, eCommerce and Online shopping was the only way out. Stating facts, we don't know if, shortly, another pandemic like COVID-19 may strike us again. However, the only thing we are sure of is the growth of eCommerce in its demands and market.
As humans, we have been adapting to severe and adverse changes since the beginning of time and now again, it's time to make some changes in our lifestyle. Switching online is not only the future but also the need of the hour. We need to adapt to this change as soon as possible or be ready to get lost in the chaotic abyss. The choice always remains yours.