Hire Magento Developers from India
Build an attractive e-commerce platform and beautifully showcase your products in the best possible way with Magento 2! Hire Magento Programmers from Aegis to take complete care of everything related to your e-commerce website development.

TRUSTED BY
GLOBAL CLIENTS


















Why Hire Offshore Magento Programmers?
As one of the most-used open-source e-commerce platforms, Magento has extraordinary features that open new doors of opportunities for businesses to build an exclusive store for their products. Our Magento 2 developers are committed to delivering the best possible e-commerce solutions customized to your product specifications. Hire Magento 2 developers from Aegis to experience unparalleled services for Magento 2 development. Here's why our offshore Magento developers are best-suited for e-commerce websites.
Experienced Developers
Our team of offshore Magento developers has more than 12 years of experience building e-commerce sites with unique solutions.
Customized Solutions
We are experts at creating customized online solutions for retail services that materialize in just the way you users will love.
Security and Scalability
We have worked in 100+ e-commerce website development projects and never have once we failed in terms of safety, and we promise to deliver the same to you.
Proven Methodologies
We include numerous technologies and know the right methodologies and techniques that will bring the expected results for your customers.
Uninterrupted Communication
We stay connected with you continually through online communication. We also provide regular weekly updates and hold meetings to discuss the progress.
Competitive Pricing
Hire offshore Magento programmers from Aegis to experience affordable pricing with excellent services at par with the global standards.
Hire our Magento Developers across
USA

Canada

UK

Germany

France

Singapore

Italy

Israel

Australia

Japan

Netherlands

Sweden

Switzerland

Norway
What Our Offshore Magento Developers Offer?
Are you thinking to Hire Offshore Magento programmers who can provide better solutions than the in-house team? Well, you have come to the right place. Our Magento 2 developers understand the basic requirements of your project, the working system of your business, the industry you are in, and the strategies of your competition to create a secure e-commerce website and a backend platform to track and control the operations. We offer various Magento development services that set you apart from the general, boring e-commerce sites in your industry.
Magento Theme Development
We create customized themes for Magento with tools like PSD, Sketch, or Illustrator, depending on how you want it to look. We also use the themes from Magento Marketplace and modify them to suit the specifics.
Magento Extensions Development
Extensions are a crucial part of Magento as it can help in adding and modifying the functionalities. We create customized Magento 2 extensions, configuring the extensions and enhancing them.
Magento for Incomplete Projects
We cannot avoid the situations wherein a Magento project will be left midway due to lots of reasons. During such times, we can pitch in, take charge of the project and complete them as you need.
Third-Party Magento Integrations
Hire Magento 2 developers from us for third-party integrations like AJAX-enabled widgets, REST and SOAP integrations, multi-payment setup, multi-vendor integrations, and various other options.
Migration to Magento
Are you using another e-commerce platform for your website? You can always migrate to Magento and transfer all your previous order details, product pages, and customer information seamlessly.
Magento 1.x to Magento 2.x Upgrade
Magento 2 has better features and functionalities than the previous version of Magento. You can upgrade your entire system from Magento 1 to Magento 2 recent version by retaining the themes.
Hire Certified Magento 2 Developers
Magento 2 has out-of-the-box features that cover all the facets of running an e-commerce business. You can use the content management system, the automatic Search Engine Optimization (SEO) features, and highly secure platform to build your e-store. Hire offshore Magento programmers to create an all-round platform that makes it simple for the marketers, logistics team, IT support team, and customer service team to manage their operations from a single, unified platform of Magento 2.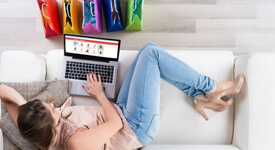 Front-End Services
User Experience Design
User Interfaace Developments
Mobility, M-Commerce
Social Commerce, Collaboration
Web Content Management
Digital Asset Management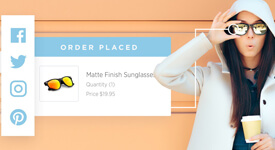 Core Commerce Service
Product Catalog Management
Search & Browse Management
Pricing Management
Personalization
Account Management
Self-Service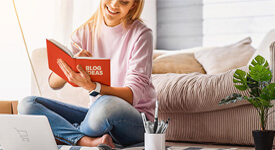 Commerce Supplementary
Customer Insights
Campaign Management
Loyalty Management
Payments & Fraud Management
Order Management
Order Fulfillment Management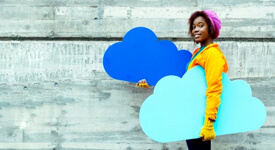 Ancillary Services
Analytics/Dashboard Reporting
Billing, Returns & Refunds
Infrastructure Management
Back Office Integrations
Managed Services
Performance Management
Why Hire Magento Programmers India from Aegis?
We can give you numerous reasons to hire Magento 2 developers from us. But the single most reason that keeps our clients coming back to our Magento development team is their ardent interest in making the e-store work out well for the clients and the users. Our offshore Magento developers go above and beyond the usual scope of offering Magento services and extend their range to understanding what it is that truly gives our clients an edge over the numerous other e-stores. Here are some more compelling reasons to hire Magento developers from us.
Expert Magento Developers
All our Magento developers are certified, experienced, and skilled at providing innovative solutions for e-commerce websites.
Rich User Experience
If there is one thing we concentrate the most on, it's user experience. Experience the best from now on!
Proven Projects
We have quite a track record of successful e-commerce projects to support our claims!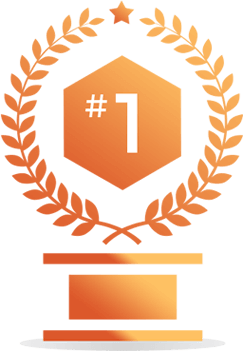 Comprehensive Services
We offer many services for the development, customization, optimization, and maintenance of e-commerce websites.
Customizable Project Models
You have to fit your needs to our strict project models. We can customize a model for your e-store.
Open Communication Lines
We are pretty straightforward in our communication and are all ears for any feedback from our clients.
Budget-Friendly Offerings
All our services are affordable and unmatched compared with the high-level of outputs you experience.

What Should You Consider Before Hiring Magento 2 Developers?
While Magento 2 is a platform that has great potential, you need a good Magento developer to use its features to build a great e-store. Therefore, it's not just enough to choose an e-commerce platform to develop your website. You also need the help of expert developers who are efficient and equipped to carry out your plan into a reliable, user-friendly website. There are certain things you need to consider when you plan to Hire Magento Programmers from India.
Verify the Skills of the Developers
A good Magento developer should have extensive experience in the functioning of the e-commerce industry as well as the databases to integrate with.
Understanding of Your Project Needs
Now next point is the job of testing if the developer can understand your industry, customer behavior, and the specifications for the e-store features.
Adherence to Timelines and Security
Ensure that the Magento development team presents you with a timeline for project delivery and are open to signing an NDA.
Why Hiring Our Magento 2 Developers Team Is the Best Choice?
When you consider all of the previous factors when hiring a Magento development team and factor in expert guidance and affordable services, then Aegis is the best choice. We facilitate the development of a global ecosystem of e-commerce business with multiple currency payment, vast shipping options, vendor management, multiple partner access, and many more. We include a step by step approach to every e-store development, starting from consultations and strategy devising to and development and deployment.

Strategy and
Consulting

Manage and
Operate

Execution and
Realization

Enabling
Innovation
Automated
We can automate a part of the e-commerce operations like sending out confirmation emails, shipping details, and warehouse management.
Global
We have built large scale e-commerce businesses customized to every country it ships to with inherent SEO features to rope in more customers.
Innovative
We come up with innovative solutions to manage your e-commerce difficulties with the help of new Magento features and the latest technologies.
Accelerated
You can cut down the time spent on doing manual tasks and accelerate the process of shipping, inventory, and warehouse management with Magento 2.
Personalized
Personalized performance for users isn't just enough. We personalize the backend for the smooth operations of our e-commerce store.
Frequently Asked Questions
Here are the answers to the common questions on Magento and about hiring Magento 2 developers from us.
For any service needs related to Magento, our team can help you out. From building a new Magento-based e-store to optimizing an existing e-store to include the further expansion of your business, we can help with all. We also offer Magento support and maintenance services to ensure the e-store healthiness.
There are three types of hiring models at Aegis:
Fixed Time Model, where the billing is done for the work done for a specific duration.
Project-Based Model in which the team will work for you until the end of the project for an agreed fee.
Retainer Model, where the work is done for a particular duration, is billed at the end of two or four weeks.
We can advise you in choosing the best model according to your needs.
If you want to build an e-commerce website from scratch, it can take anywhere from a few weeks to 6 months. If there are more products to add, more vendors to manage, and various other customizations, then the time to complete the project will be longer. We offer free consultation sessions during which we can give a better estimate for project completion time based on your e-store needs.
Yes, we can help in creating new Magento extensions and plug-ins with new functionalities and add them to your e-commerce website. Just talk to us about the specifications for our Magento 2 extension development services.
Yes, you can add other systems like CRM, ERP, payroll systems, inventory systems, and other APIs with your Magento platform. It would be much easier to work out of the single Magento dashboard and get all the vital access in one place.

When we address eCommerce success, it is all about the platform we likely prefer to choose to build our online store as it has a far-reaching influence on the aspect and feel of the websites.
It's Sunday morning and you wake up after a long and sound sleep. You head towards the kitchen to get yourself a cup of coffee. After a long and arduous weekend, you deserve a sweet Sunday break. But what happens next, takes you back by surprise. There is no coffee at home! What next?
Have you ever though how would your ecommerce site look if you put all of your products right on the front page of the website?