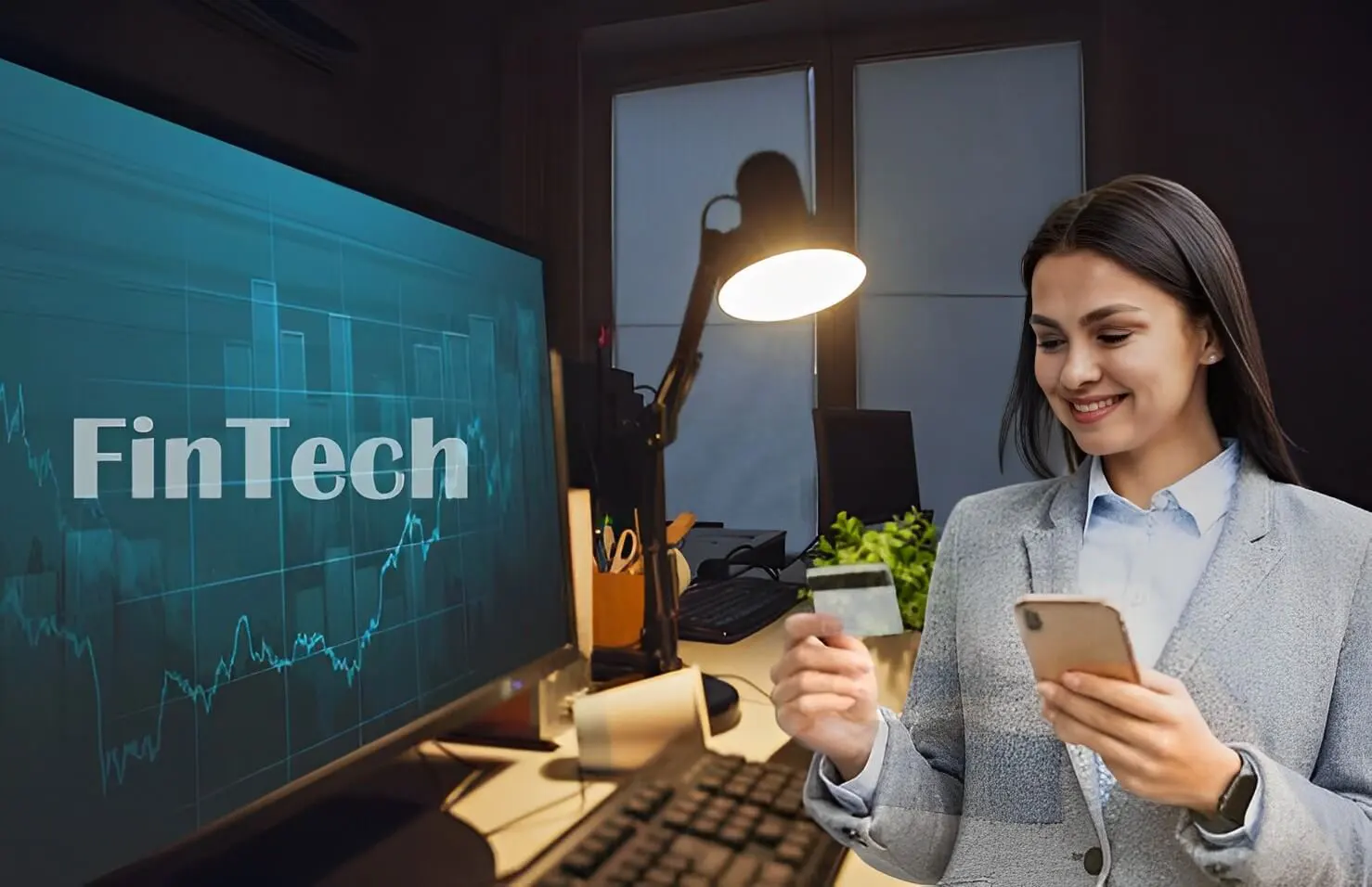 Introduction
The current market for financial software is oversaturated with a multitude of organizations, each of which promises greatness to its prospective customers. The daily demand for apps using FinTech is always on rise. The term "FinTech development" refers to the making of applications, computer programs, or whole systems for use in the investment, bank, financial services, or insurance industries.
This FinTech Software Development Company has unique competence in designing full-stack applications for the financial sector. In addition, they stay current with emerging technologies and trends, which positions them to provide the most cutting-edge app development in the financial sector. We have compiled a list of the top FinTech software development firms that you should think about working within 2024. So let's get started!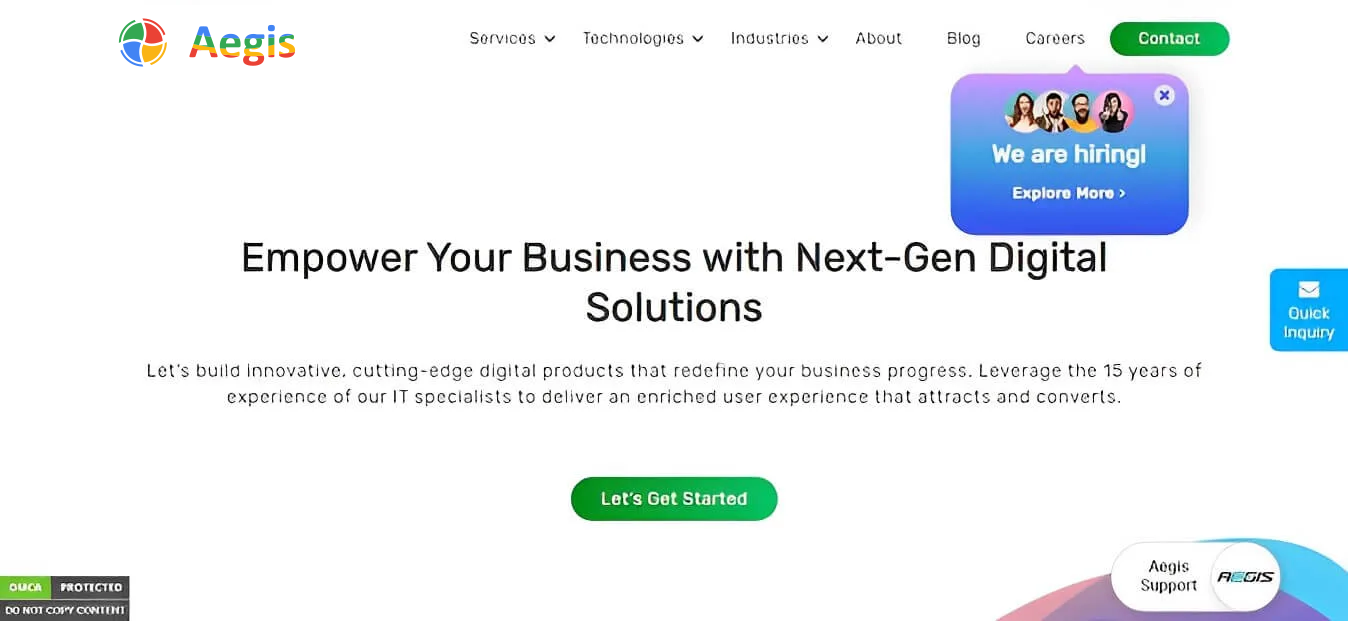 Aegis Softtech is a global leader in providing FinTech services to its clients. They serve as an all-inclusive solution for our customers, assisting them in reaching their business objectives by ensuring that their operations are both compliant and uninterrupted. Because their solutions are technology-driven, they can become your partner and assist you in expanding your business to new and greater heights of success.
As the industry leader in FinTech Consulting Services, we have a deep understanding of cutting-edge technology and can advise financial institutions such as banks, credit unions, marketplace lenders, and others on the necessary compliance steps to take to stay up with rapidly shifting industry standards and emerging trends. Our firm offers its clients an extensive variety of services, including the comprehensive review of compliance programs, the identification of delays, as well as the recommendation of adjustments required to achieve and exhibit compliances.
Why choose us?
We work together with firms that specialize in financial tech to establish the groundwork for high-performance, efficient, and secure software which are specifically created for competing successfully in the digital economy of today. Our advisers have expertise in many fields, which allows them to elevate financial software solutions that individuals adore and get them to market in a manner that is efficient and agile. Our innovative payment processing solutions are radically altering how organizations conduct transactions while providing an unrivaled level of both efficiency and security as well as an exceptional customer experience.
We are aware that the expectations of end users are ever-changing, and as a result, we work hard to design interfaces that are not only appealing to users but also intuitive. These interfaces should make it easier to complete complicated financial activities. We guarantee that our solutions are customized to fit the precise requirements and preferences of their target audience by conducting in-depth user research, developing prototypes, and putting those models through intensive financial testing services.
For the past few years, we have been building software related to bank and finance for enterprise organizations and leading-edge startups, with the goals of increasing profits and sustaining development. You will be able to concentrate on the strategy of your firm when you work with our FinTech software development company since we will take care of all phases of the development process.
Our FinTech development services include
1. Online banking
The platform that we use for our online bank offers convenience, accessibility, and safety all in one convenient location. We make processes more streamlined and we enhance the overall experience for consumers.
2. Payment Wallets
At Aegis, we work to assist business institutions in improving the safety and longevity of their payment procedures, and we do all in our power to offer individualized payment resolutions that are tailored to meet each institution's specific requirements.
3. Blockchain
All aspects of the monetary bionetwork may benefit from the increased safety and clearness brought about by the use of blockchain technology in our accessible digital resolutions. It enables companies to conduct their financial dealings with the greatest self-assurance, which in turn enables the enterprises to function more effectively.
4. Investment Management
Our group of experts in the development of financial software concentrates on the construction of individualized solutions for investment management. These solutions provide stockholders having powerful tools that enable them to simplify and improve their investment plans.
5. Trading and Exchanges
We the FinTech Software Development Services firm with extensive expertise in the creation of business logic, consistent reliability, scalability, and cutting-edge security procedures to protect complex data.
6. Custom Trading solutions
Our extensive subject knowledge and technological experience allow us to work in close collaboration with our customers to achieve their specific requirements for trading software solutions on schedule and without exceeding their allotted spending limit.
Get Help from Industry Professionals for Building Reliable FinTech Software
The team at Aegis Softtech is prepared to design and construct a high-quality FinTech solution that will enhance the effectiveness, transparency, and safety of your company's commercial and financial processes.
Why Use Aegis Softtech to Develop Your Financial Technology Software
They have been in the area of financial services sector for many years.
FinTech developers are best in many cutting-edge technologies, including AI, ML, the cloud, tech, and so on.
They work on
Cybersecurity to guarantee that financial software has protection of the highest possible standard.
In-house compliance specialists with five to twenty years of relevant industry expertise to assist with achieving FinTech software compliance with all applicable requirements.
A corporation that is accredited to both ISO 9001 and ISO 27001 to ensure complete data security and an advanced quality management system for our clients.
Who do we serve?
Startups in the Financial Sector
Providers of Technological Services
Banks Serving the Public and Businesses
Market Data Providers
Exchanges & Brokerages
2. Altamira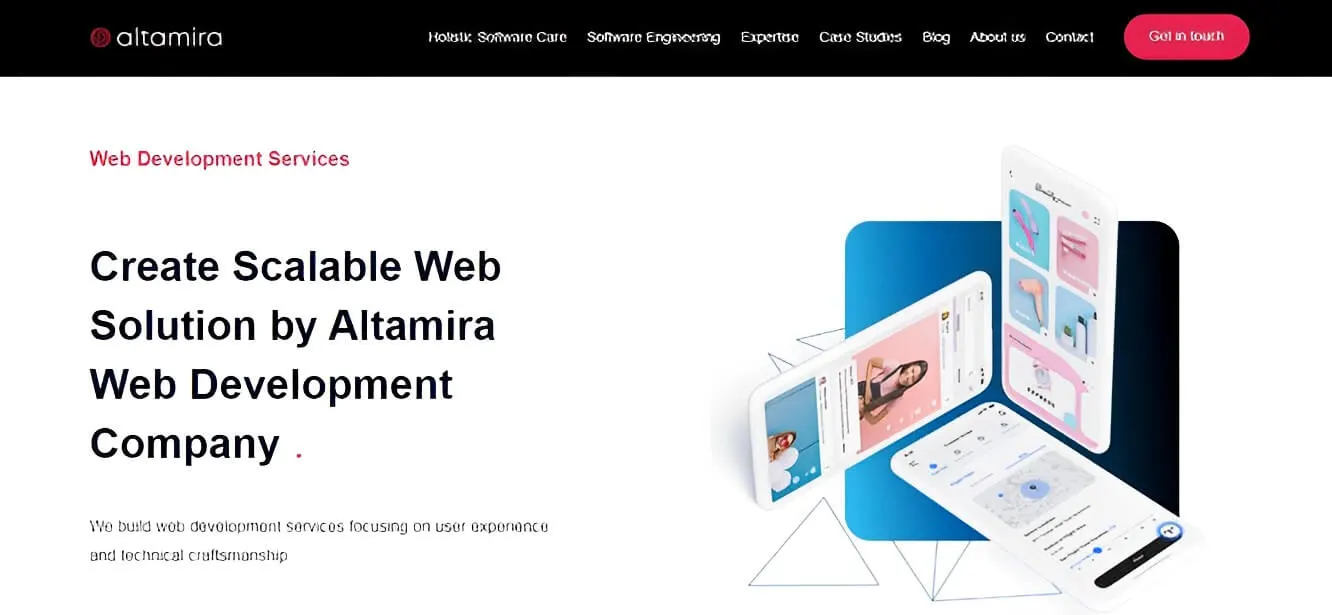 The primary focus of Altamira is to provide digital solutions that are useful to companies. In addition, the firm has provided over 700 solutions to customers all over the world while simultaneously cultivating long-term commercial relationships with each customer. It makes it possible to provide one-of-a-kind IT solutions that are tailored to the requirements of the clients. While implementing new products and explanations, the organization relies on cutting-edge technology. Altamira is capable of providing a diversity of services, like web and software expansion, user knowledge designing, and app development, including FinTech due to cutting-edge technology. The areas of healthcare, finance, and real estate are the primary emphases of the company.
Services offered
Cyber security
IOT Development
Banking insurance software
Advanced Analytics
3. S-Pro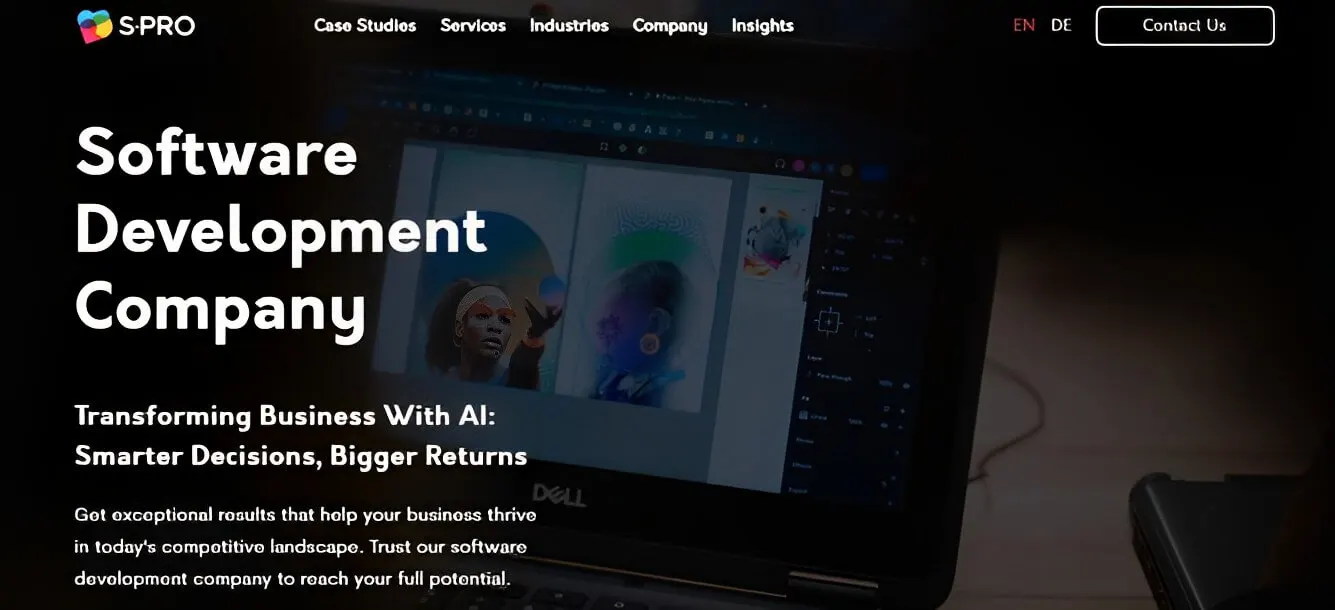 Banks and new businesses may all benefit from the software engineering and consulting services provided by S-Pro. They provide their customers with specialist teams who are FinTech experts and bring deep subject knowledge to their users. Being the top FinTech Software Development Solutions the expansion of the business of the firm's partners is the primary aim of the firm.
Pro is an industry leader in digital banking, loaning software, crypto wallets, conversation platforms, insurance, and stock interchange tools, among other areas of competence.
Services offered
Finance development
Machine learning
Blockchain
Cloud engineering
Digital banking
4. Innowise Group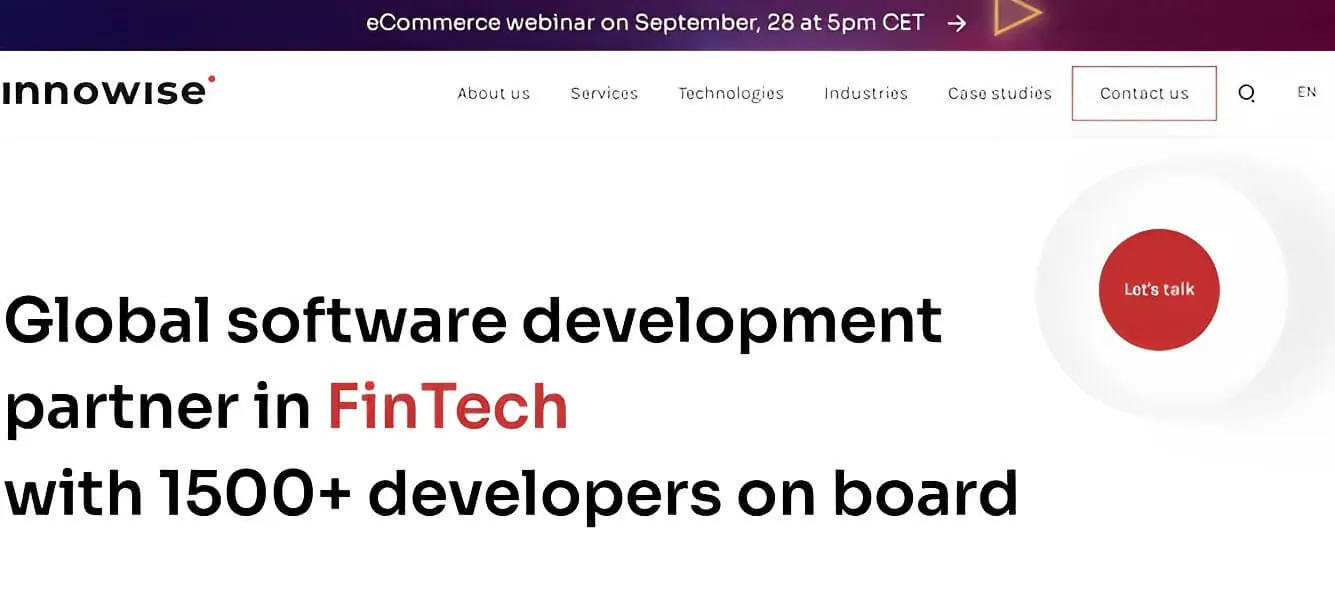 In a digital world that is always developing, Innowise Group distinguishes out because of its forward-thinking attitude and unyielding dedication to quality. The firm is at the vanguard of an industry transition because of the way it is redefining how companies think about and manage their financial operations.
The organization has over sixteen years of expertise in negotiating the complexity of finance operations, and consequently, they continually produce solutions that are both inventive and efficient. The capacity of Innowise Group to combine front-line technology with contemporary industry standards is one of the company's primary strengths. This skill helps to ensure that financial institutions can stay competitive and adaptive in the new digital world.
Services offered
Finance solutions
Business services
Mobile trading applications
Web app development
UX designing
5. Fireart Studio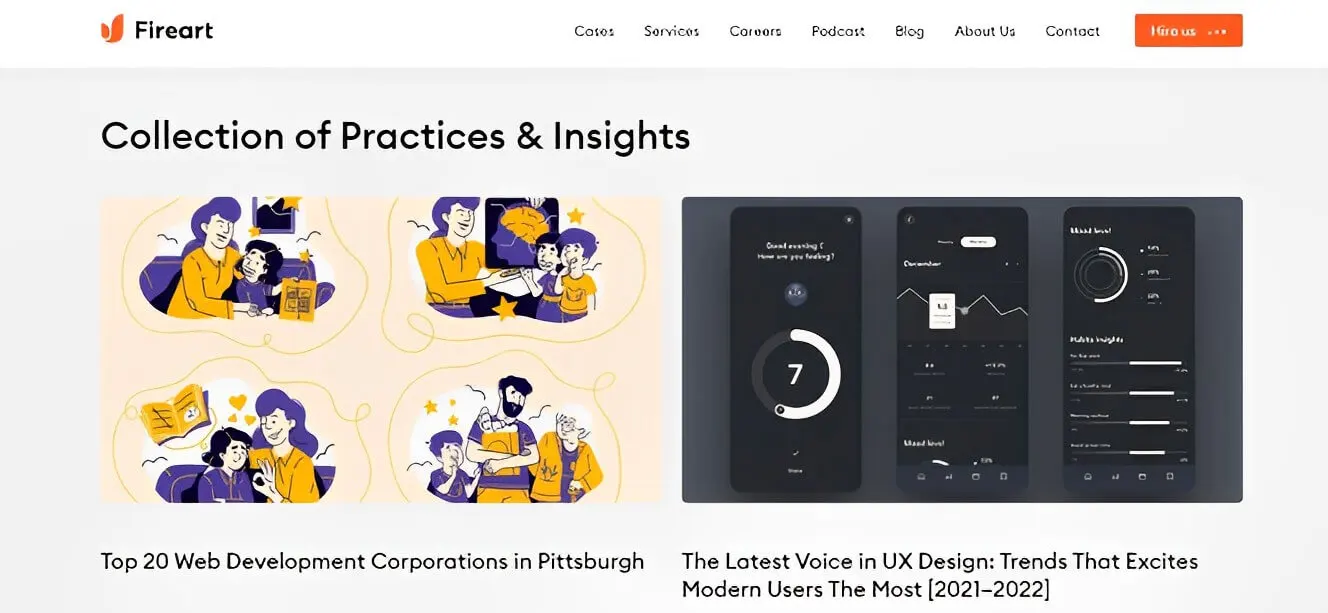 Another business that has established a name for itself in the industry of developing software for use in financial technology Services is called Fireart Studio. Over fifty JS professionals and design experts who are familiar with the requirements necessary to bring a dependable technological product to market work for the organization. They are exceptional when it comes to designing digital goods from the ground up.
Services offered
Design services
Branding
Banking services
Software service development
6. Codemech Solutions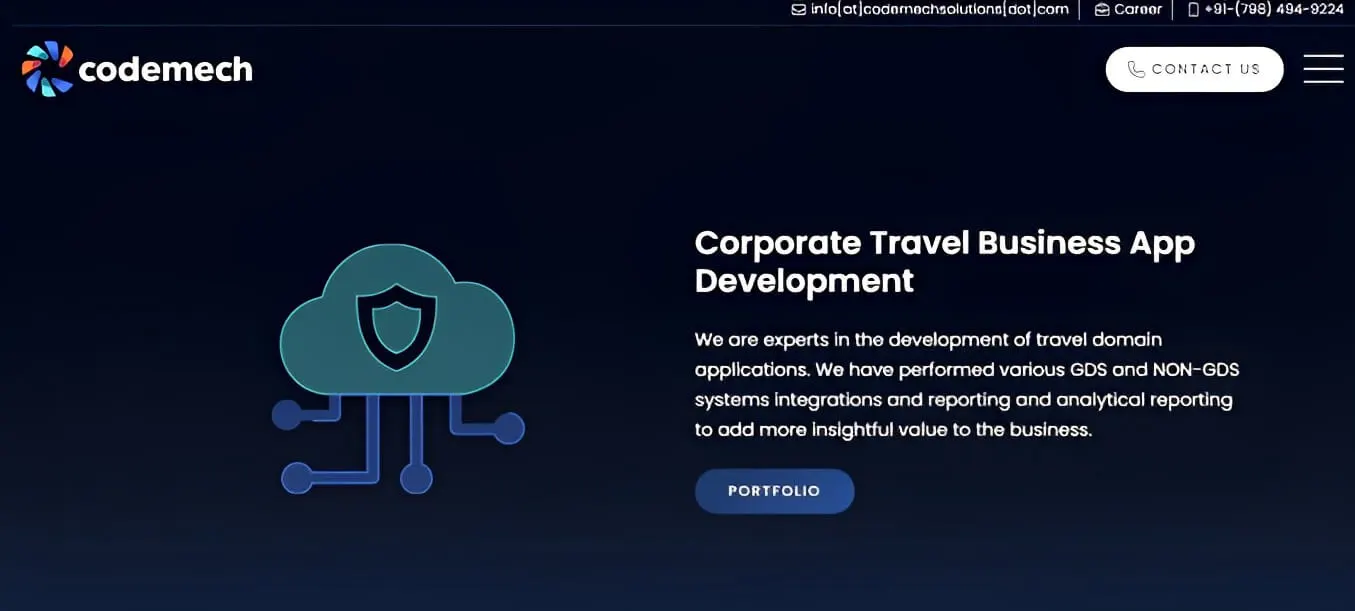 Agile approaches such as Scrum and Kanban make it simple for them to join an ongoing project and quickly contribute to the acceleration of its output. In addition to having expertise in JS and agile approaches, the team also provides openness throughout the procedure. The organization has a strong belief that you may improve your abilities by working in a clean and safe environment.
Services offered
Cloud consulting
Application testing
Online payments
Trading platform
7. Miquido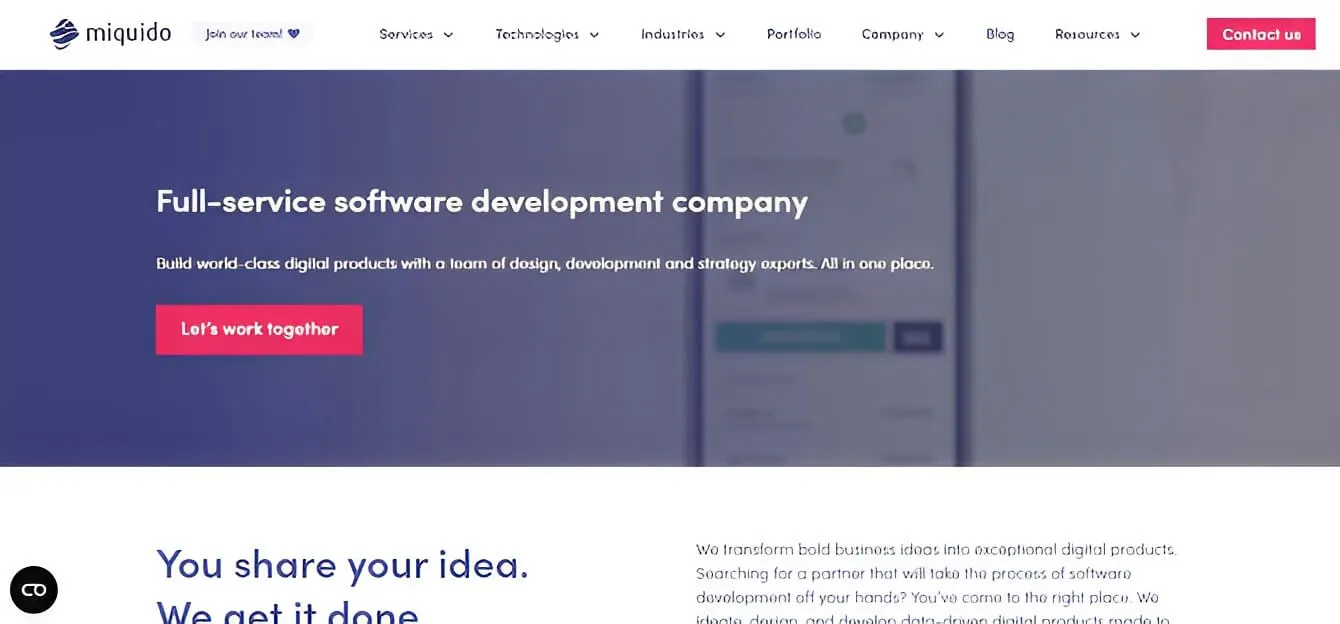 Miquido knows every requirement of contemporary banking. If you want a product that is focused on the customer that will simplify your business operations, they will provide you with the greatest banking solution that is currently available by merging cutting-edge skills with expertise in the field. They have provided over 200 solutions for use in a wide variety of sectors. You may rest easy knowing that your project will be in capable hands when you choose Miquido. They are renowned as an Android development agency that has been approved by Google.
Services offered
Product design
Legacy app modernization
Research Development
Mobile application
8. Radixweb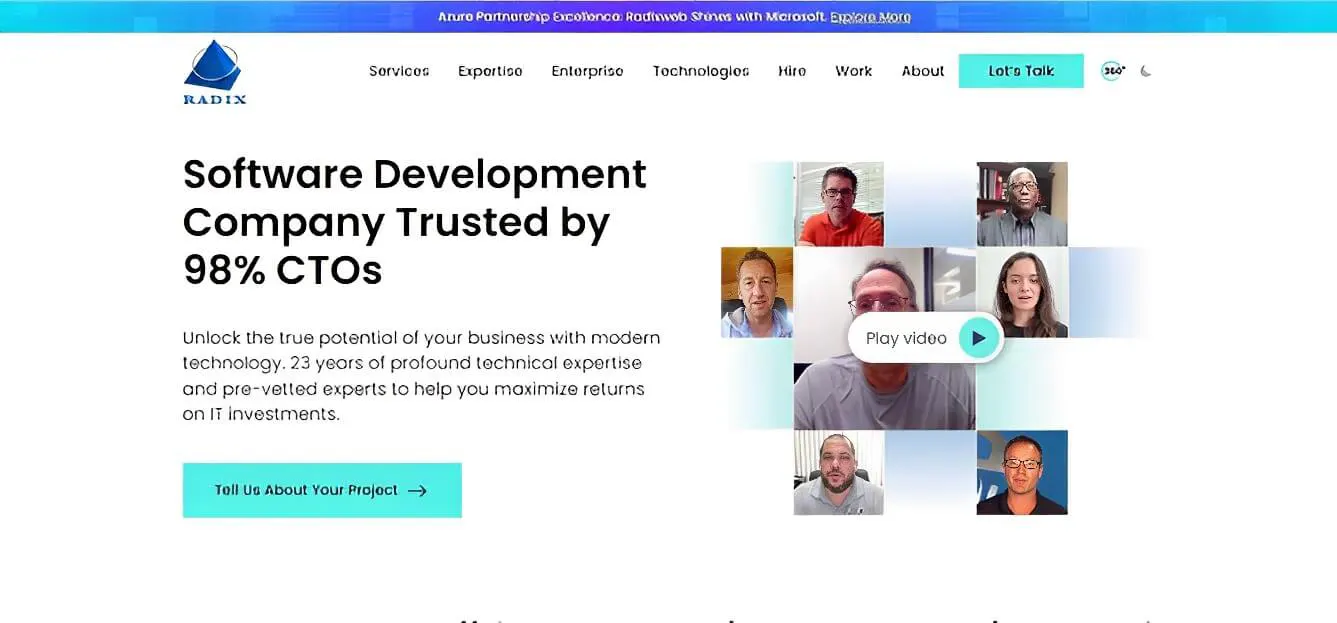 Radixweb has developed software for the FinTech industries for 23 years, which has given them the knowledge and services necessary to transform the economic environment and create FinTech results. Through the use of bespoke FinTech software development services, developers could help companies redefine their financial capabilities, ensuring payments, and gaining access to company data.
Services offered
Data Analytics
Strategy consulting
FinTech Mobile App Development
FinTech Software Modernization
9. Robinhood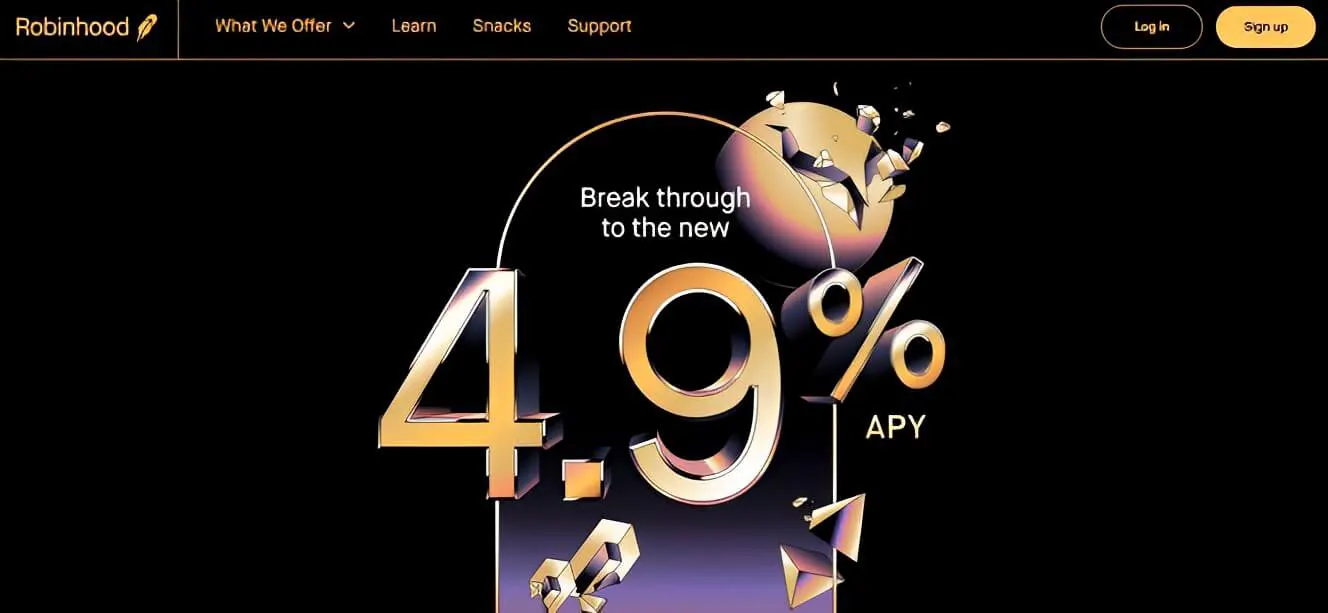 This is a quite well-known FinTech company that helps you with various tools to invest. The company is open to experts and newcomers. The company is easily accessible and it is especially developed for being intuitive. Signing up with this FinTech Company will help you get a free fractional share in companies you want. You can invest in your desired companies with countless stocks you select from.
Services offered
Exchange-traded funds
Banking app
Software development
Cryptocurrency
10. DMI Finance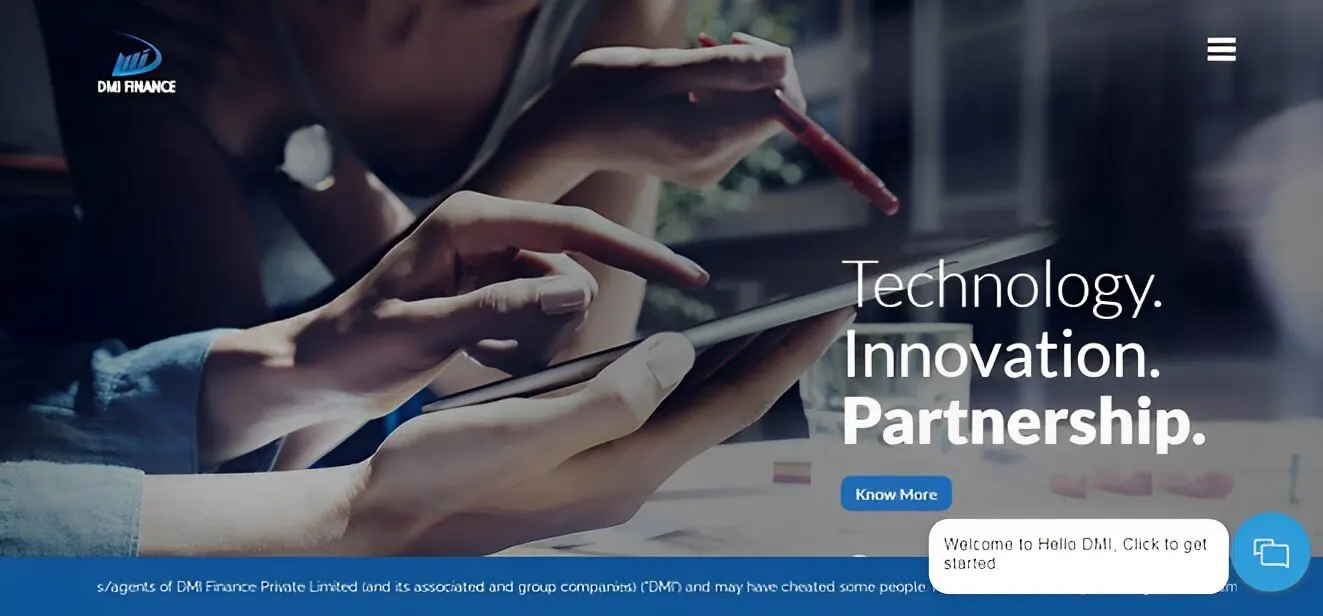 DMI finance helps you build a lot of wealth. This company is tech-driven which comes with diversified portfolios and personalized investing. This corporation lends money to both private persons and commercial enterprises. The portfolios are designed for customers and clients. You have various options for investments. You can also have customized digital advice in regards to how to invest. They have so much expertise in the banking industry. The firm is one of the pioneers in the worldwide finance market, and it delivers exceptional experiences to its customers.
Services offered
Corporate governance
Data science solutions
Mobile banking apps
Cloud engineering
Bank project development
Bottom line
We've explored the exciting world of FinTech software development and highlighted the trailblazers who are revolutionizing the future in 2024. These innovative FinTech Consulting companies in India and individuals are pushing boundaries, harnessing the power of technology to transform the financial industry. As we look ahead, we can expect to see even more groundbreaking advancements in FinTech software development, shaping the way we manage and interact with our finances