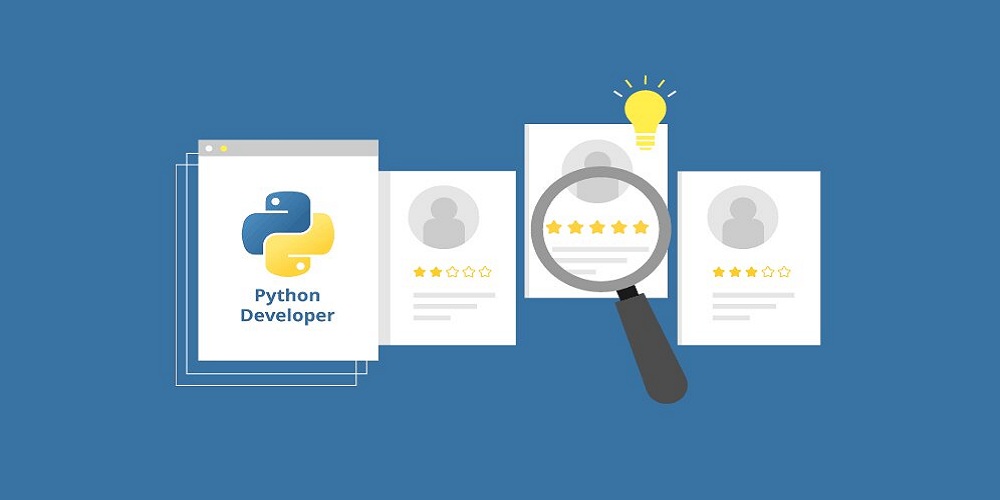 In light of the fast developments and the increasing complexity of technology, experts believe that there would be a scarcity of Python programmers by 2023. As a company owner, you must employ an offshore python programming team that you can put your faith in and with whom you can discuss your ideas.
Remote web servers have become significantly more inexpensive as a result of technological advancement. An offshore developer may be hired for a fraction of the cost of engaging a local developer. Many businesses consider this to be an excellent method of gaining a comparative advantage over its competitors while also assisting in the improvement of staff retention rates. In most circumstances, it is preferable to position your organization as an innovator than to just adopt the best practices set by other companies. The development of mobile apps, the design of web-based systems, and the management of cloud computing environments are all examples of the sorts of offshore IT services that may assist you with your project.
If you wait too long, the offshore depth of talent will become as limited as a scarce resource, and your alternatives will become much fewer as a result. Affording overseas Python developers currently may not seem like a horrible notion when considering the costs, reliability, reactivity, and affordability that are all important factors in the decision.
Is there a Need for Python Programmers?
Python is often regarded as the most straightforward programming language available today. The programming community likes it because of its straightforward and basic syntax, which is easy to learn. When it comes to putting their study ideas into action, many researchers working in the fields of Natural Language Processing (NLP) and Artificial Intelligence (AI) choose to write in Python.
Python is now one of the most in-demand programming languages. Many web development paradigms need Python proficiency, which is required of web developers since it is a simple language in the world and use, has a strong community supporting it and has solid support for a wide range of web design techniques. Having to scrape data from web resources was critical in certain areas, such as journalism, where Python was used extensively.
Listed below are the most significant benefits that you will get from using a Python programming service that is outsourced. Take a look at it.
1. Access to an excellent depth of talent
Typically, it takes more than ten weeks for a company to discover a team of Python developers that are a good fit for their needs. This implies that they will have to squander two to three months to find the ideal crew. The reason for this is that experienced Python coders are in great demand.
Consider the benefits of having internationally recognized offshore python development services at your fingertips if you decide to no longer be constrained by your geographical location.
2. Increase the quality of client connections
There are times when you can't depend on your local team to complete tasks on schedule and with high-quality results. Instead, more than one developer is required to start from the ground up and construct a project from the ground up. It will take more time than onshore programmers, but you will have a more accurate development process as a result of remote engagement from experienced people and designers who comprehend the indigenous culture and are acquainted with Indian laws and traditions if that is necessary.
3. Accessible
Python is a language that is pushed by the community since it is accessible technology. Daily, new capabilities are being added to the already massive Python library, culminating in an ever-increasing number of available alternatives. In addition, the Python programming language makes it possible to execute similar tasks with a high degree of flexibility.
4. Having versatile Team
Having a core Python team with full-time developers to build your firm's infrastructure around is critical, as it guarantees that your company has the right organizational structure in place. Working with a team of offshore developers, on the other hand, allows several firms, even those with a single founder, to expand at a rapid pace. This demonstrates the extraordinarily high degree of adaptability shown by offshore developers. A team of offshore Python developers might be engaged to collaborate directly with the entrepreneur or to serve as an extension of the tech team. Alternatively, when there is an urgent necessity and the present team's bandwidth is insufficient, the team might be supplemented.
Bottom Line
Using the Python programming environment can offer up an infinite number of new possibilities while placing any constraints on the developer. The practice of offshore software development is getting more common. A growing lot of big corporations, medium-sized corporate entities, and even small businesses are seeking partnerships with outsourcing businesses that can help with the development of modern offshore development centers, which will enable you to make effective IT business solutions while cutting costs on hardware investment portfolios and enabling you to lower costs.