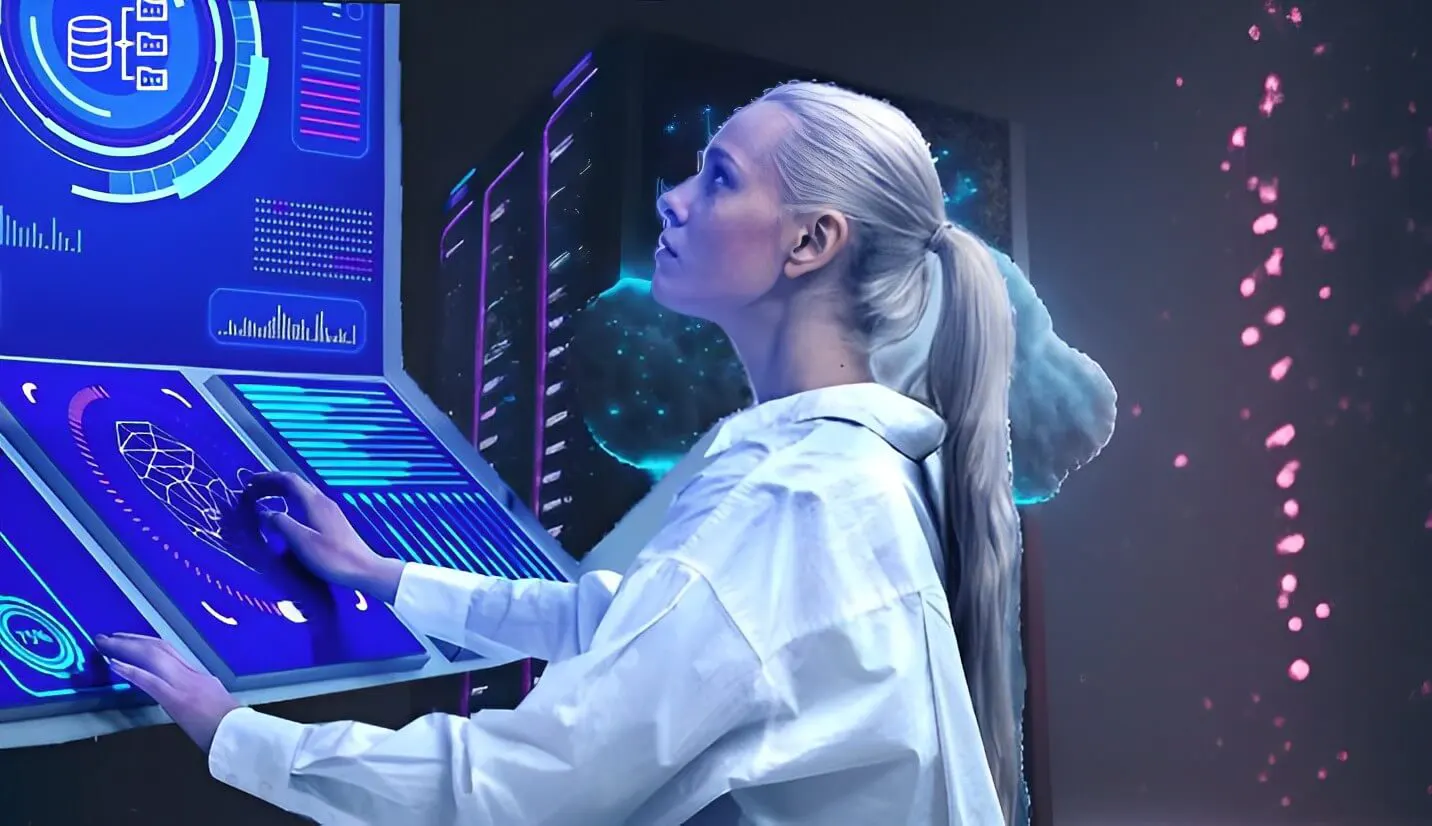 The realm of data warehouse automation transcends the simplistic notion of robots traversing the physical expanse of your corporate warehouse, diligently executing assigned duties. Data warehouse automation systems encompass a multitude of intricate processes, which encompass, although not only design, development, operations, impact analysis, and testing. Let us embark upon an exploration of the concept of data warehouse automation and know its distinctions from the realm of warehouse automation.
What is Data warehouse automation?
Data warehouse automation leverages the principles of software engineering to mechanize the various stages of the lifecycle, using the prowess of artificial intelligence (AI) as a facilitator. From a conceptual standpoint, data leverages quantitative measurements derived from a digital format to engender progress or cause discourse.
The evolutionary track of a warehouse's lifecycle entails a transition from a repetitive operational paradigm to a significantly automated and user-centric state, facilitated by the advent of data warehouse automation. This can facilitate the integration of warehouse automation tools, such as robotic systems and sensory devices.
The data used for storage in a warehouse's database is updated in real-time. Imagine orders coming in and going out, or in the case of a production line, new goods coming in and going out all of this occurring in real time and unimpeded by delays in the reporting of data. This database is designed to keep track of those figures so that people do not have to, but that is only the beginning of what it can achieve.
This not only reduces the likelihood of mistakes occurring, but it also reduces the overall cost of labor and frees up those who are working to assist in more visible aspects of each project. This optimization of the allocation of labor might potentially result in considerable cost savings as well as better operational efficiency. In addition, organizations may reduce the need for rework or customer complaints, both of which can result in harm to the company's image as well as extra expenditures, if they succeed in eradicating mistakes.
Schedule for Testing the Data Warehouse
In the process of producing the test plan, the creation of the test schedule is the process itself. Using this timetable, a comprehensive test plan estimate will be developed for the data warehouse. The test plan may be created using a variety of different approaches, but developing a strategy for the data warehouse is a highly challenging endeavor.
Why are data warehouses so important?
Businesses put their faith in their business intelligence (BI) tools to guide strategic and process optimization choices, but the effectiveness of these tools is contingent on a sophisticated infrastructure that can reliably gather and convert crucial data sources. Even the smallest breach in data integrity may have disastrous consequences that spread across the whole firm. Poor data quality not only results in judgments that are less than ideal but also makes it easier for regulatory violations to occur.
In most cases, problems with data integrity are not discovered until subject matter experts notice an inconsistency in a report. In this late level of the game, it is tough and time-consuming to untangle the issue and find a solution to it. Your business intelligence (BI) tool's usefulness will be severely hindered if you do not implement some kind of data testing approach. This is a reality.
Examples of Automation Used in a Data Warehouse:
1. Redshift from Amazon
Amazon Redshift is one of the most popular choices when it comes to data warehouse automation solutions since it is a cloud-based analytical and business intelligence tool that has a lot of important capabilities. Both the personalization of this service and its integration with existing databases may be accomplished with relative ease. The storage, processing, and optimization capabilities of Amazon Redshift make the bespoke functionality of this platform almost unbounded. The firm even provides a free trial period of two months so that you can make sure you like using it before investing in its data warehouse automation solution.
2. Oracle
Oracle, which is a tool that operates on the cloud, places a strong emphasis on data-driven decision-making. Oracle's capabilities in the areas of machine learning analysis, auto-tuning, and data visualization are among its most notable and highly sought-after characteristics. This tool works well for warehouses and projects that need a high level of analysis. Oracle will assist your organization expand by generating reports and forecasts based on the data that it receives from you and will participate in warehousing initiatives to do so.
3. ActiveBatch
To provide users with a database that is updated in real-time, ActiveBatch implements end-to-end solutions. It has comprehensive scheduling capabilities as well as a task library, both of which are beneficial for automating designs and making rapid progress through projects. You may improve the usefulness by adding several different checkpoints. In addition, it provides a free demonstration as well as a trial period of thirty days, both of which are helpful when starting started with ActiveBatch.
4. Redwood RunMyJobs
Redwood is an excellent choice for businesses that anticipate rapid expansion. It is simple to use and has unrivaled scalability, which means it can expand together with your business rather than requiring you to switch out your automated tools as you do so. It offers excellent visibility features, which are wonderful for keeping up with things behind the scenes, and it includes integration options for many sources, which will keep all of your data together in one place. In addition to that, it has the intelligence necessary to produce reports and input data into dashboards. Because of this, rather than having to produce those reports and dashboards on your own, you, as a manager or employee, will not have to do so. This might offer you even more time back.
5. The DataHub by Zap
The Zap DataHub interface is straightforward to use. Setting it up and using it requires no knowledge of coding at all. It is a wizard-based automation, which means that the interface itself will walk the user through the essential steps for setting up any features or configurations. In addition, businesses may get started with Zap for free, and it is also one of the most cost-effective alternatives for data warehouse automation technologies now available on the market. The straightforward modeling that Zap provides, which includes the ability to drag & drop inside the interface, is another important element of this program.
6. WhereScape
WhereScape is well known for its ability to automate infrastructure, and it also can automate designs and expedite project management. When this is done, the total amount of time needed for manufacturing may be cut down. WhereScape is primarily concerned with the design, development, implementation, and operation of its products. In addition to that, it offers supplemental services such as WhereScape 3D, WhereScape® Red, and WhereScape® Data Vault Express.
7. Astera
Astera is a solution for the automation of agile management that incorporates design patterns via the data automation software it provides. They use a design that does not need any coding, which makes it very simple to use, very much like Zap DataHub. The primary distinction between the two lies in the fact that Astera is driven by metadata, while Zap DataHub relies on a wizard-based interface. Before you decide to invest, you have the option of requesting a free trial of Astera.
Bottom line
Data Warehouse Testing Services enables organizations to understand the performance of their historical data, which enables them to establish successful strategies. Additionally, data warehousing supplies businesses with historical information that they may come back to later when making crucial business choices.