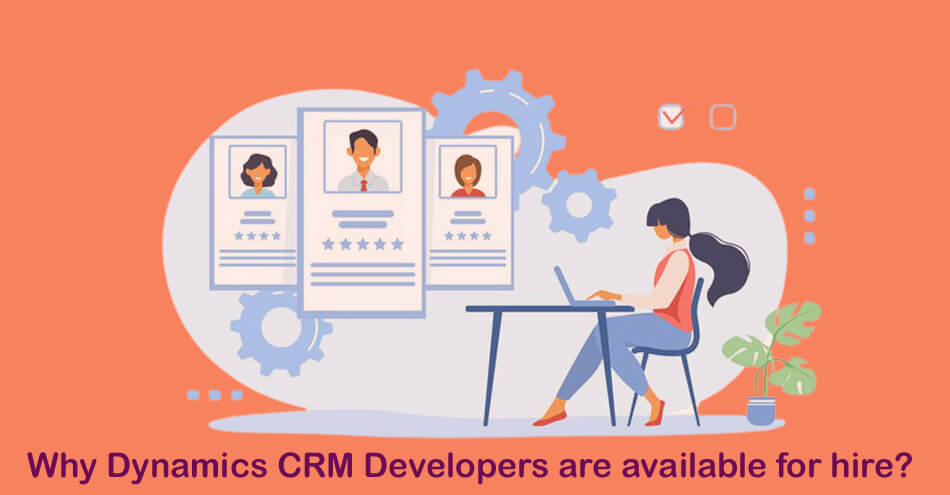 Generally, businesses use it to handle client accounts, arrange lead contacts, gather business prospects, and maintain day-to-day operations, among other things. Because the procedures at different companies might be as varied as night and day, each CRM must be heavily customized to guarantee that it has all of the necessary capabilities.
Todays Augmented Time
In today's world, the ability to enhance existing talent acquisition teams rather than relying on the hiring and firing of recruits is a true luxury. The opportunity to incorporate clever scalable technology and freelancing teams was not a possibility even ten, or even five years ago. It is now our responsibility as industry leaders to pioneer these solutions and demonstrate how they may be the most potent and proactive response to our rapidly expanding recruiting concerns.
The following are some of the most significant examples that give excellent instances of how organizations might benefit from using it in their daily operations.
1. Easy to set and maintain
Microsoft Dynamics 365 may be deployed in the cloud or as part of a hybrid cloud environment. Easy to manage and deploy in whatever manner you like based on your budget and infrastructure requirements. Outlook, a web browser, or any mobile device are all options for employees to access their Dynamics 365 applications.
2. Effortless incorporation
It is easy to link other Microsoft products, like Office 365, with the Dynamics suite of applications. Because of its connectivity, industries may go from Dynamics 365 to Outlook for communication, Power BI for data analytics solutions, and SharePoint for documentation.
3. Improves the quality of customer service
Many strategic benefits are provided by customer relationship management systems (CRM). As an example, one of these capabilities is the capacity to personalize existing customer connections between the company and its customers. Rather than treating clients as a collective, it is feasible to treat them as individuals by keeping a library of information on their unique profiles. This method enables each employee to be aware of the individual requirements of their clients as well as the details of their transaction history.
4. Discovers new customers
Discovering, engaging, and retaining new consumers in todays oversaturated, the always-online environment may be a real pain in the rump. It's difficult to come up with a distinctive message, select the most appropriate platform, and convey it to the appropriate audience at the appropriate moment. The more your understanding of your consumers, the more attentive you may be to their wants and desires. Customer relationship management (CRM) may be done by: learning about your customers' buying behaviors, views, and interests. Dynamics CRM Developers USA helps in retaining and knowing the records of new and current profiles of their customers. Further, they can even use them to regulate the individuals to go ahead with maximum profit revenues.
5. CRM captures web forms
With the help of web form, you might collect information about website visitors. The first thing a CRM method may assist you with is the creation of webforms and landing pages that will gather the information of your website visitors. When it comes to capturing leads online, you no longer need to be an HTML expert or have a whole IT staff at your disposal. You could develop capture lead forms in minutes with the aid of one of the numerous basic and simple to use CRM structures that are accessible to large and even small company owners. These forms will funnel all of your website traffic directly into your database, ensuring that all leads are instantly added to your mailing list!
6. Customer churn reduction
There are several CRM examples in the corporate world nowadays. Customers are, without a doubt, the most crucial aspect of any firm, and maintaining a positive connection with them is critical to reducing customer attrition rates. A firm's customer churn is measured by the number of customers who leave the organization within a certain period. In a more practical sense, the churn rate indicates how well your company is performing at keeping consumers on board. The most effective method of avoiding churn is to avoid it from occurring in the first place. CRM can help you recognize and handle the issues in your occupational which you do have control over, which can go a long way toward reducing the negative effect on your company's bottom line.
7. Made for sales
CRM for sales delivers ongoing account business solutions. It establishes a successful strategy by providing clients with valuable utilities that help them to grow their business connections. It supplies end-to-end sales processes to deal with complete customer endeavors from the point of lead generation to the point of bid submission.
The quite important advantage of Dynamics CRM services in marketing is the ability to handle leads effectively. It is advantageous in the interest to lead maintenance and in the transfer of transactions. You can sustain your company group's attention on competent leads by doing so. It expedites important business tasks to enhance the customer experience from the first purchase through the revision of purchases. Marketing and advertising services are expedited as a result of its implementation.
8. Builds Trust
Through customer service, organizations may acquire the faith and credibility of their customers. Firms get treated in the same manner that individuals are treated, with consumers expecting certain values from businesses they trust and developing connections with those they do not. Dynamics 365 for Customer Service enables your firm to build trust, commitment, and awareness with customers via a simple platform. By offering consistent services to consumers, you may transform simple encounters into long-lasting connections.
Why Dynamics CRM Developers are available for hire?
When organizations want personalized (CRM) resolutions, they turn to Dynamics CRM Developers USA who are experts in their field. Those working as development experts have an extensive understanding of how to deal with this software and are equipped with the abilities necessary to both tweaks and construct it from the roots.
Dynamics 365 is a highly configurable Customer Relationship Management (CRM) software that provides data-driven solutions to software issues and helps businesses enhance their customer interactions with their customers. It is a fantastic tool for monitoring leads, pipeline management, and marketing campaigns. Customers Relationship Management (CRM) provides excellent tools for streamlining administrative operations in the user's company. In addition to increasing revenues, it even aids to develop customer ties through monitoring sales, products, and promotional strategies.
Being a versatile platform for customer relationship management. It contributes to the optimization of administration by concentrating on certain issues while allowing us to work at our own pace. It keeps track of the customer interfaces and simplifies the internal administration of the company. Dynamic CRM is utilized by both small firms trying to extend their operations and major industry players looking for enterprise-wide solutions. Dynamics CRM capabilities make even the most complicated customer interaction processes easier to manage.
When planning for your next major project, it is critical to communicate with your colleagues. It is possible to boost teamwork when you develop effective communication. This might assist you in winning your next sales presentation.