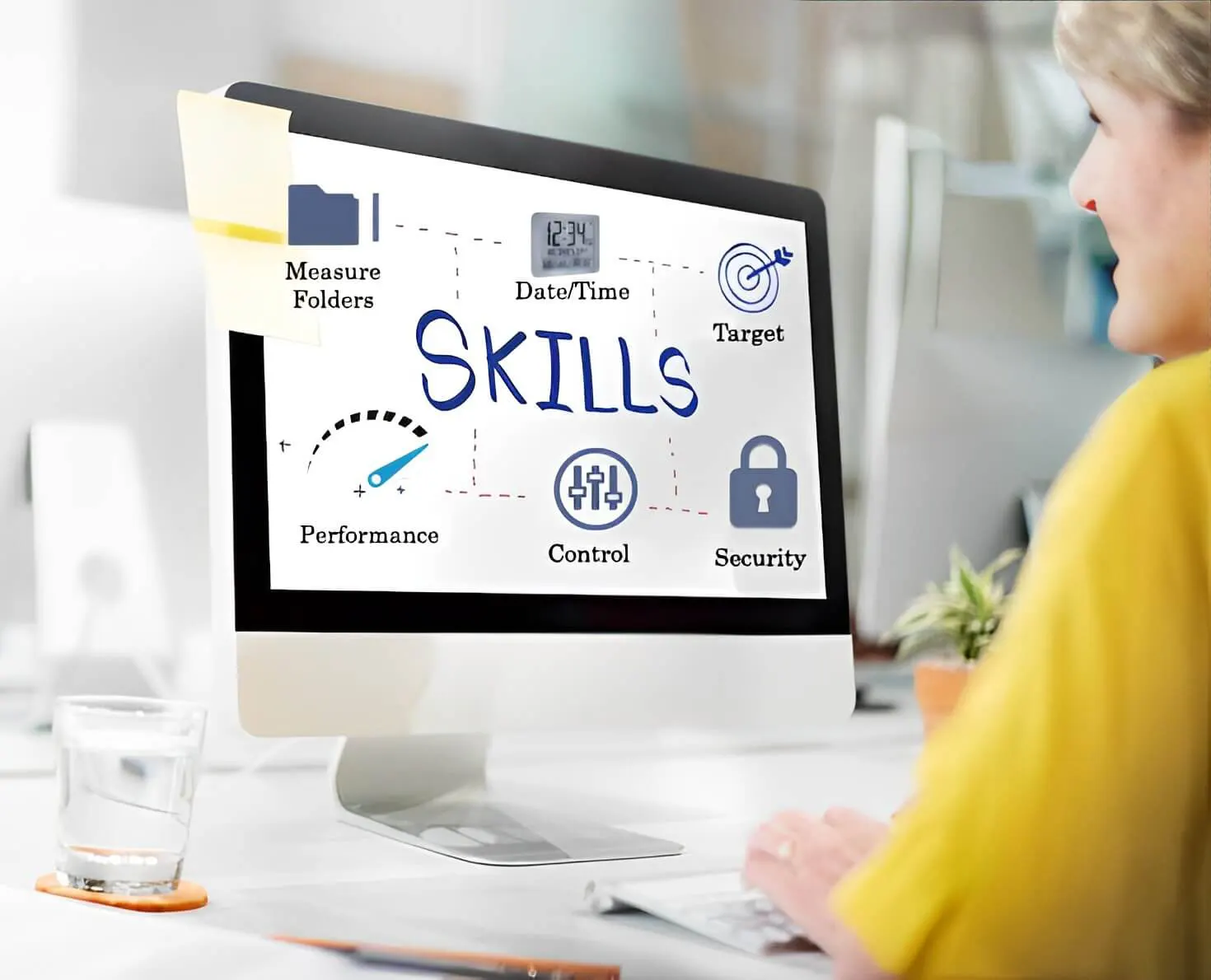 Power BI is an extremely effective tool that may guide organizations toward making choices that are informed by data. Power BI has evolved into an indispensable talent for many professionals as a result of its capacity to transform raw data into relevant insights in a rapid and painless manner. You've arrived at the correct location if you want to improve your Power BI development abilities. In this piece, we will provide you with five helpful hints that will assist you in boosting the potency of your potency BI development abilities.
To guarantee that you have the knowledge and skills necessary to take your Power BI abilities to the next level, we will cover all of the basics, from the creation of effective data models to the creation of eye-catching visualizations. Read on to find out how you can become an expert in developing with Power BI, regardless of whether you have prior experience with the software or not.
The lightning-fast pace at which reports may be generated is one of the Power BI features companies use. The findings may be viewed and prepared for analysis with just a few clicks of the mouse. Naturally, the complexity will come later, but creating a striking initial impression can be achieved in a matter of minutes with little effort.
Below are some of the most important tips to boost report development
1. Measure Folders
Developing an efficient Power BI Development report requires a number of steps, one of which is the creation of measurements. Users are given the ability to add dynamic calculations to their report via the usage of measures, which may react to the activities taken by the user. Calculations as diverse as adding together sales numbers, determining averages, and contrasting data throughout the course of time may all be accomplished via the utilization of measures. They are absolutely necessary in order to get insightful conclusions from the data. When you click the Load button, a new table will appear in your model. After that, pick Sales Measures from the drop-down menu located beneath the Home table and click on the Sales Total measure.
2. Auto Date/Time
On most electronic gadgets, there is a function known as "Auto Date/Time," which allows the time and date to be automatically updated based on your location. On the other hand, there might be specific circumstances in which you would choose to deactivate this capability. There is a section for Time Intelligence if you enter Options and Settings by clicking on the File tab, then go to Options and Data Load in the following section. By default, checkbox was checked. In your model, Power BI will automatically generate hidden date tables for each column that has the data type date.
3. Too high cardinality of your columns
The presence of an excessively high cardinality in the columns is yet another typical issue that many individuals face when it comes to performance. A column is said to have a high cardinality when it contains a significant number of possible values that cannot be found in any other column. You have the option to delete columns from your model if they are not being utilized, turn off the Auto Date/Time feature and use a separate calendar table in their place, and modify the data types; selecting the most appropriate data types may help enhance cardinality and boost the overall performance of a model.
4. Not optimized DAX Code
Power BI and other Microsoft applications employ a mathematical language called DAX code, which is a powerful tool for analyzing and manipulating data. Other Microsoft products also use this language. On the other hand, developing DAX code that has not been optimized might lead to performance concerns and make it more difficult to deal with bigger datasets. Utilizing the incorrect data type, generating calculated columns that are unneeded, and utilizing functions that are wasteful are all examples of typical blunders. To begin optimizing your DAX code, you should first identify the queries that run the most slowly and assess the complexity of those queries.
5. Use performance analyser tool
A tool that is used to measure and assess the performance of a computer system or an application is called a performance analyser. In order to improve performance, it might be helpful to identify areas that need improvement as well as bottlenecks in the process. You are able to monitor the performance of your website or application in real time using a performance analyser, which allows you to guarantee that it is operating at the highest levels possible. You may find that the performance of your website is being hindered by issues such as poor page load times, server faults, and database issues. This tool may assist you in identifying these problems. In addition to this, performance analysers often provide advice on how to boost overall performance, such as how to improve picture quality or cut down on the number of stored data.
6. Use version control
When it comes to effectively managing changes made to your Power BI solution over time, version control is very necessary. Make use of a version control system so that you can keep track of changes and work together with other developers. In addition to this, software development projects may benefit from having backup and disaster recovery alternatives thanks to version control. In addition to this, it is also helpful in controlling the release versions of software applications that are based on codebase. When it comes to software development projects, employing version control is very necessary since it helps to speed cooperation and ensures the quality of the code.
7. Leverage automation
When it comes to developing solutions with Power BI, automation may help you save time and cut down on mistakes. Keep an eye out for ways in which you may automate monotonous operations like data preparation, report layout, and testing. It has built a process automation method that assures the coupling of citation blurb with the appropriate article source.
8. Reduce administrative hours
Freeing up employees to focus on more creative and important work is one of the benefits of automating repetitive tasks." Power BI, for instance, has the ability to report payments and refunds to a particular Slack channel. This enables internal teams to engage in conversation with customers and determine how to most effectively use financial resources. In a similar vein, we automate recurring activities such as weekly employee self-assessments so that the results may be routinely sent to a spreadsheet. This allows managers to spend more time teaching and assisting teams rather than collecting and organizing data.
9. Implement Bookmarks power BI
When it comes to the requirements for data visualization, implementing bookmarks in Power BI may be a game-changer. Bookmarks provide you the ability to store certain views of your report and quickly navigate between them with just a few clicks. This comes be particularly handy when presenting data to a variety of audiences, each of whom may be interested in a different facet of the report. You may also construct interactive dashboards using bookmarks, which provide users the ability to independently move around the data you provide.
10. Data Security Manager
Data security managers are accountable for the residence of data, the auditing of data, and the implementation of data policies. To monitor the flow of data, they make use of the audit log search and data categorization options available in the Power BI admin site. They guarantee that all security compliance regulations are followed by the organization, which results in data being kept in a secure manner at all times without limiting its accessibility.
Bottom Line
Power BI Development is a robust application that, when combined with your data, may provide insightful and useful information. We hope that you will feel more confidence in your ability to utilize Power BI to its full potential after reading this post and using the advice that were presented.