Take Advantage Of Cloudera ETL Services
Cloudera ETL services offer various benefits to data-driven organizations and platforms. At Aegis, we understand that managing big data can be complex and time-consuming for businesses. Therefore, we offer custom Cloudera ETL implementation services to help you extract, transform, and load data from various sources into your data warehouse.

Hire Cloudera ETL developers to design and execute a bespoke ingestion and ETL pipeline that aligns with your business objectives, guaranteeing the highest level of data quality. Cloudera ETL solutions allow you to optimize your big data initiatives, leverage data insights to drive decision-making, and obtain a competitive edge in your field.
What Sets The Cloudera ETL Services Apart?
Cloudera ETL also provides a range of features such as data validation, data profiling, and data enrichment. Cloudera ETL helps businesses to ensure the quality of their data and extract valuable insights from it. You focus on running your business while we handle the complexity of managing and processing your data with Cloudera ETL.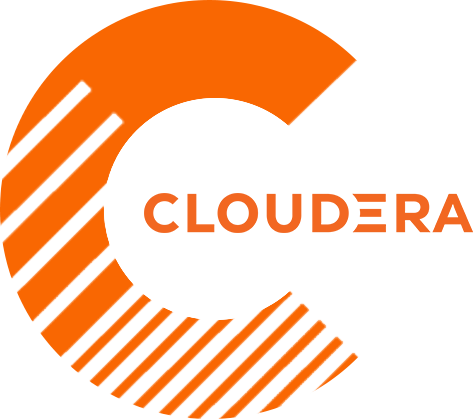 The first step in any big data project is gathering and transforming data. It can be difficult to handle the diversity and intricacy of data sources, which presents a challenge. Cloudera ETL solutions let you quickly start your big data project with outstanding outcomes. You can derive tremendous advantages using it that sets it apart.
Improved Data Quality
Increased Productivity
Better Data Integration
Better Data Governance
Data Lineage
Simultaneously import data from multiple sources
Customized data manipulation
Suitable for intricate rules and transformations
Built-in Error handling features
Cost-effective and improves revenue
Cloudera ETL Implementation Services To Get Started
At our company, we understand the importance of having an efficient ETL process, and we offer professional Cloudera ETL implementation services to help businesses streamline their data management processes. The team of experienced ETL developers will work with you to create a custom solution that fits your unique needs.
We use the latest technologies and best practices to ensure your data is secure, accessible, and easily managed. Don't let the vast amounts of your business data overwhelm you. ETL implementation and testing services can help you efficiently manage your data and drive business growth.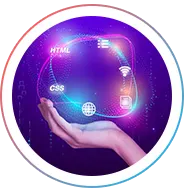 Update the Existing ETL System
Are you considering upgrading your current ETL system to a more advanced platform? Our Cloudera support team conducts a comprehensive analysis and adapts to the Cloudera ETL system to resolve all existing challenges. Get the best-in-class ETL services that cater to all your business needs with us!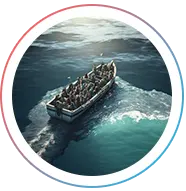 Migration of Data
Are you looking to migrate data seamlessly between various systems without any downtime? Hire Cloudera ETL developers to work with you and create a strategy that ensures smooth data migration. Trust us to deliver a seamless experience with minimal interruptions!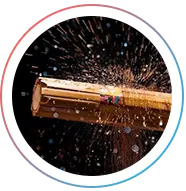 ETL Pipeline Optimization Service
Say goodbye to errors, syntax mistakes, and performance issues in your ETL project. We ensure that every project we deliver is of the highest standards, fully functional, and error-free. Count on us for Cloudera ETL solutions that exceed your expectations!


We Deliver Services For Cloudera ETL Across
USA

Canada

UK

Germany

France

Singapore

Italy

Israel

Australia

Japan

Netherlands

Sweden

Switzerland

Norway
Hire Cloudera ETL Developers To Make Informed Decisions
Hire Cloudera ETL developers from us to get better data insights into your business. In today's digital age, businesses generate vast amounts of data daily, making it crucial to have an efficient process to store and process this information. It is where Cloudera ETL implementation services come into play.
Cloudera-certified Developers who specialize in ETL (Extract, Transform, Load) are accountable for the creation, execution, and upkeep of the ETL procedure. Cloudera ETL solutions enable companies to collect, preserve, and evaluate data from various sources. Their role is vital in guaranteeing that the data is reliable and uniform, which is essential for businesses to make informed decisions.
Certified & trained professionals
Expert domain knowledge
Highly skilled engineers
Dedicated and Passionate developers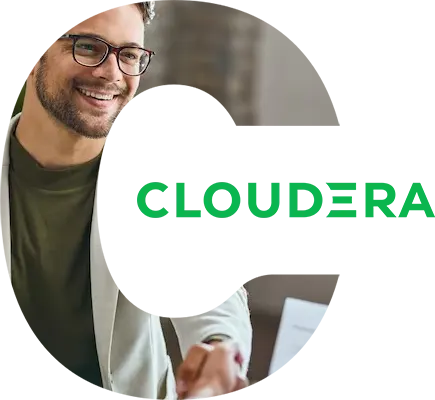 Frequently Asked Questions
The ETL service from Cloudera is a solution for integrating data that empowers organizations to extract, transform, and load data from different sources into their big data environments. This service offers a simplified, scalable, and secure approach to handling and processing data.
Cloudera ETL offers several benefits, including faster time to value, reduced data processing costs, increased scalability, and improved data quality. It also provides real-time data processing and integrates with various third-party tools and platforms.
Cloudera ETL can handle various data sources, including structured, semi-structured, and unstructured data. It can extract data from databases, file systems, APIs, and streaming Data sources.
Cloudera ETL provides advanced security features, including authentication, authorization, and encryption. It also allows companies to implement role-based access control and audit trails to track user activity.
Cloudera ETL is highly customizable, allowing companies to tailor the solution to their needs. It supports multiple ETL workflows, provides sophisticated data manipulation functionality, and integrates with various tools and platforms.

Data is the most important resource that any company may have in the modern day.
Cloudera Enterprise is a modern platform for Machine learning services and analytics optimized for the cloud.
Even though the awareness of cloud computing is here around for several years, it was only with the introduction of virtual machines that cloud services were fully democratised.