Databricks Managed Services
Our Databricks solution architect and consultants will help you navigate through the tricky path of implementing Databricks. We ensure that you derive maximum advantage from this application and customize it to fit your expectations.

TRUSTED BY
GLOBAL CLIENTS


















From data scientists and engineers to data analysts and machine learning experts, Databricks is one platform that has made their lives easier. With its unified workspace and collaborative enterprise cloud service, it controls the entire life cycle of the data operations. Databricks is best used when it's implemented in integration with your existing data processing. This is where our Databricks managed services are of immense use.
Databricks - Everything Your Data Operations Need
Databricks is unlike most other data analytics platforms you can find. It offers a unified interface that simplifies most of the background work involved in any data operations. This means that your scientists and engineers can spend time working on the data analysis instead of worrying about the creation and management of the infrastructure. We have helped many of our clients with implementing Databricks and it has proven to be so much more productive than their previous operations. Here is why.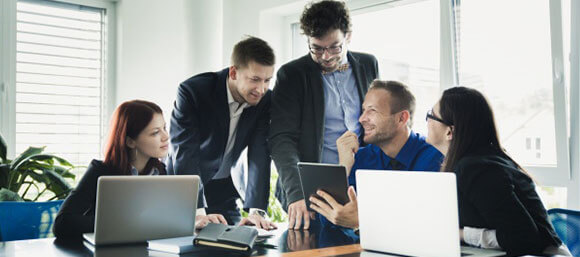 Collaborative Workspace
Databricks combines data processing and automation with machine learning in a collaborative atmosphere. You can easily access, share, track and reproduce data models with your team and build combined experimentation.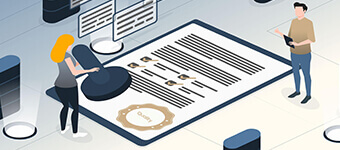 High-Quality Data
Reliability and the quality of the data is everything to any data operations. Delta Lake of Databricks comes with an open-source storage layer with auto-scalability that delivers reliable, high-quality data.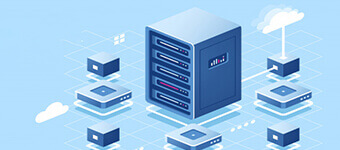 Secure Enterprise Cloud
With the enterprise security and isolated workspaces, you can run all of your data operations on the cloud. You don't have to worry about compliance, infrastructure management or work within budget limits.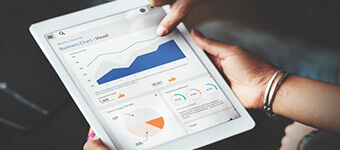 Data-Driven Business Insights
Though Databricks is built to work on top of Apache Spark, it can work in integration with various BI and analytics tools like Tableau, Power BI, Mode, Looker, Thoughtspot and many more.
We Deliver Databricks Service Across
USA

Canada

UK

Germany

France

Singapore

Italy

Israel

Australia

Japan

Netherlands

Sweden

Switzerland

Norway
Increasing Efficiency with Our Databricks BI Services
When you want to achieve Business Intelligence (BI), you can't just depend on the usual tools to make it work. You need the help of platforms and tools that work at its highest efficiency to derive maximum value from it. This is where the unified and automated platform of Databricks comes in.
We provide a wide scope of Databricks managed services right from guidance and development to training. We have assisted many companies to fuel their machine learning implementation with Databricks that has delivered an impressive increase in efficiency.
Parallel Operations
Until the traditional ETL processes, Databricks does not use a serial approach. You can handle bigger datasets better with Databricks' parallel operations and get quicker insights.
Scalable BI development
We help with Databricks BI development in a fully-managed cloud architecture that allows better control and affordable rates. You can use it together with the Azure tools seamlessly.
Simplify the ETL
You don't need to use different tools for Transform and Load in ETL. Instead, you can integrate it with a cloud data warehouse and use Databricks to transform and load.
Multiple Architectures
In Databricks BI implementation, we can work with multiple architectures using the Delta and combine the Azure factory's capability for a more simplified and effortless data movement.
The Capabilities of Databricks
When the amount of data increases, it is vital to shift to smarter data systems that save time and money without compromising the insights. Some companies make the mistake of adding to the existing system instead of modifying it. This is where our Databricks BI services differ. We are straightforward with what will work the best for you and what won't. We will guide you to implement not just Databricks in your system but an efficient system overall with Databricks. You can use Databricks for many purposes like:
Scalable Data Warehousing
You can bring together all of the data from various sources and create visual, real-time dashboards of the data present within a modern warehouse.
Advanced Big Data Analytics
With the best machine learning tools, you can use Databricks to perform advanced analytics and get the best out of the collected data.
Real-Time Data Analytics
Capture the real-time data and perform immediate analytics with no time to lag with the smart platform of Databricks combined with modern warehouses.
Integration with Visualization Tools
When you want to completely understand the data analysis and interact with it visually, you can integrate Databricks with tools like Power BI Services and Tableau for swift operations.
Augmented Machine Learning
The Machine Learning Runtime (MLR) offers one-click access to the popular ML frameworks with pre-built containers and auto-managed infrastructure.
Optimized Environments
Our Databricks application development can be optimized with TensorFlow, GraphFlames, MLlib, HorovodRunner and many other ML libraries and tools.
Our Approach to Databricks BI Implementation
Do you think Databricks will be a great addition to your organization? That's great. We have Databricks experts who have worked on various data management and processing projects over the past decade. They have extensive working knowledge of data operations in industries like Finance, Retail, Manufacturing, Logistics, Construction, Education and many more. They can help you customize the Databricks application development to fit your current operations and deliver accelerated solutions.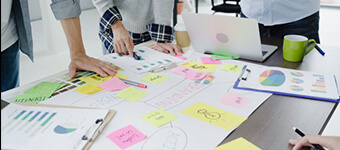 Project Assessment
& Planning
Based on your requirements for Databricks BI development, we will assess the project's scope and current working style. We get a clear understanding of your expectations from Databricks and figure out the best way to carry it out.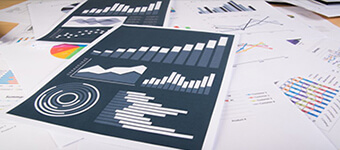 Onboarding of Our Databricks
Solution Architect
As a part of our offshore Databricks BI services, we will assign you a team of experts, including a Databricks solution architect, data analysts and engineers. You can have a sit down with our team before the project and give a 'go.'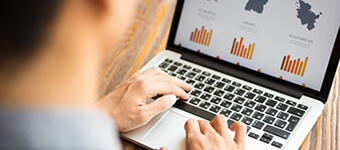 Project
Implementation
Once you have onboarded our team, you don't have to worry about the implementation anymore. We will address the bottlenecks in your existing operations and ensure that the Databricks BI development process is right on schedule!
Frequently Asked Questions
Databricks can be connected seamlessly with Power BI. This integration simplifies the process of connecting Power BI to Delta Lake. With this, users can conveniently perform analytics and share insights. Power BI users can visualize data in Delta Lake.
Platform as a service (PaaS) provides access to a ready-to-use, cloud-hosted platform whereas, Software as a service (SaaS) provides access to a ready-to-use, cloud-hosted software. Databricks is a fully-managed PaaS offering.
Azure Databricks is a certified and secured data engineering platform. It contains the latest security features to protect your data and workloads, including network controls, encryption, and much more.
Databricks Cluster is a mix of computation resources and configurations to run workloads. You can run Machine Learning, Streaming Analytics, and much more on a cluster. A Databricks cluster can be initiated from the notebook, a cluster list, or the detail page. A cluster is determined by the unique ID.
Apache Spark is a cluster computing framework for real-time data processing whereas, Databricks is built on Spark. It is optimized for better performance. Databricks is a complete platform, whereas, Spark is only an analytics tool used for processing datasets.
Yes, Databricks is HITRUST Common Security Framework (HITRUST CSF) certified. The certification validates that Databricks meets all the mandatory security and compliance requirements.

IDEs should not be used by novice developers. For fresh mobile app developers it is difficult to learn multiple things at once like Java
Tableau is one of the most popular BI Analytics tools in the market today. I am not surprised with the astounding number of applications for any Tableau openings.
With growing size of data everyday, the need for business Intelligence is also thriving like never before.Business Intelligence is about analyzing data