Hire Apache Spark Developers to Increase Revenue and Stimulate Growth
Deep dive into big data to unveil the hidden patterns, correlations and meaningful insights and create ground-breaking business strategies! Apache Spark is a cutting-edge tool to unearth the value of the massive volume of data.

TRUSTED BY
GLOBAL CLIENTS


















Aegis Softtech has an in-house team of expert Apache Spark engineers who are adept in reaping maximum value from this lightning-fast unified analytics engine for big data.
Apache Spark engineers in India empower companies to make the most of this modern and efficient big data platform. Hire Apache Spark engineers to unleash the benefits of intelligent data-driven decision making with big data insights.
Hire Apache Spark Developers to Reap the Benefits of Big Data
Apache Spark helps to create special analytics reports making data processing and querying at a fast pace. Apache Spark can run programs up to 100 xs faster in memory than other big data platforms.
1. Sensational Speed
Speed matters the most in Big Data processing. Spark enables the data professionals to speed up large scale data processing. By efficiently using Apache Spark, our engineers can seamlessly handle petabytes of clustered data of more than 8000 nodes at a time.
2. Massive Set of Libraries
Libraries are essential for any platform. Spark bundles various valuable libraries to support machine learning, including libraries for graph analysis. Hire Apache Spark developers to select apt libraries to provide maximum benefits to your business!
3. Ease of Use
Apache Spark carries simple APIs. Spark APIs help engineers to operate on large datasets flawlessly. In addition, more than 80 high-level operators help to develop parallel applications.
4. Seamless Structural Streaming
Aegis Softtech's developers master the knack of seamless streaming with leading-edge techniques for writing and maintaining the streaming code. Hire Apache Spark engineers to handle real-time data streaming!
Apache Spark Engineers from India Help Promote Data-Driven Decision Making!
Apache Spark is becoming immensely popular because it offers high-value advantages to businesses. Our expert engineers identify the opportunities to make the most of Apache Spark.

Apache Spark for Machine Learning
MLlib is an interestingly curate machine learning library for Spark users. It facilitates flawless integration with other tools at a quick pace.

Apache Spark Core
Apache Spark Core is a flawlessly built distributed data processing engine. It is the critical component of a Spark project as it also offers the I/O functionalities.

GraphX
We have trained Apache Spark developers who know how to best use Spark's API for graphs, GraphX. It combines the ETL process, analysis and iterative graph computation in one system.
Hire our Apache Spark Developers across
USA

Canada

UK

Germany

France

Singapore

Italy

Israel

Australia

Japan

Netherlands

Sweden

Switzerland

Norway
Hire Apache Spark Engineers to Gain a Competitive Edge
Businesses across different industries and domains use Spark to enhance their performance. All the functionalities of Spark make it a perfect choice for many organizations. Our developers have the capabilities and potential to help companies capitalize on Apache Spark in technology, financial, baking, telecommunication, manufacturing and many other fields.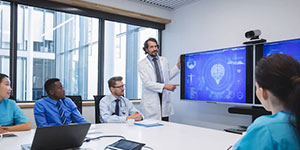 Healthcare Companies
Many organizations in the healthcare and wellbeing sector use Apache Spark. It is a crucial component of several healthcare apps and software. Apache Spark helps to analyze patient records, perform predictive analysis and much more. By integrating Spark, companies can enrich the quality of care.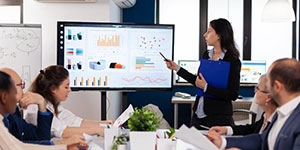 Financial Companies
Our Apache Spark engineers in India helps financial and banking firms automate big data analytics with machine learning. By integrating Spark, companies can analyze patterns concerning market competition. In addition, Spark enables companies to perform real-time monitoring and risk-based assessments.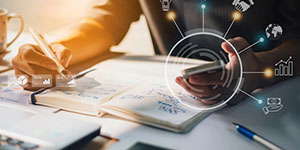 Technology Companies
Spark is developed for interactive queries on large datasets. Spark's valuable features make it an apt choice for streaming data analysis in technology and software companies.

In this blog, let us go through some of the very important tuning techniques in Apache Spark. Apache Spark is a distributed data processing engine and
YARN is an open source Apache project that stands for "Yet Another Resource Negotiator".
Spark is an Apache undertaking publicized as "extremely quick group figuring". It has a flourishing open-source network and is the most dynamic