CubicWeb Development Services - A Reliable Option For Business Growth
Challenges are something that our CubicWeb Development Company can flourish on. Aegis Softtech has a strong desire to make a real difference in the business sphere.

TRUSTED BY
GLOBAL CLIENTS


















Hire CubicWeb Developers for the right development services makes half of the business successful in today's world. We are an all-star team of top strategists, technologists, marketers, and creatives from leading companies and top universities. We are a passionate tribe committed to growing your business and building experiences that people love!
We're a global company that can improve efficiency, eliminate the risk of idle time, and works on your CubicWeb development services projects with less than no time. If you want to stay up-to-date with the constantly evolving web-based solutions on an open platform and get professional assistance, you should not hesitate to choose Aegis Softtech.
CubicWeb Development Company For Business Solutions
CubicWeb is a complete open source expressive custom application architecture that contains both a database service and a web processor. Cubes are the primary concept driving the system that is a repeatable software component consisting of a database schema, algorithms to modify the data model, and a user interaction necessary to present data. Here are some of the benefits of CubicWeb Development mentioned below.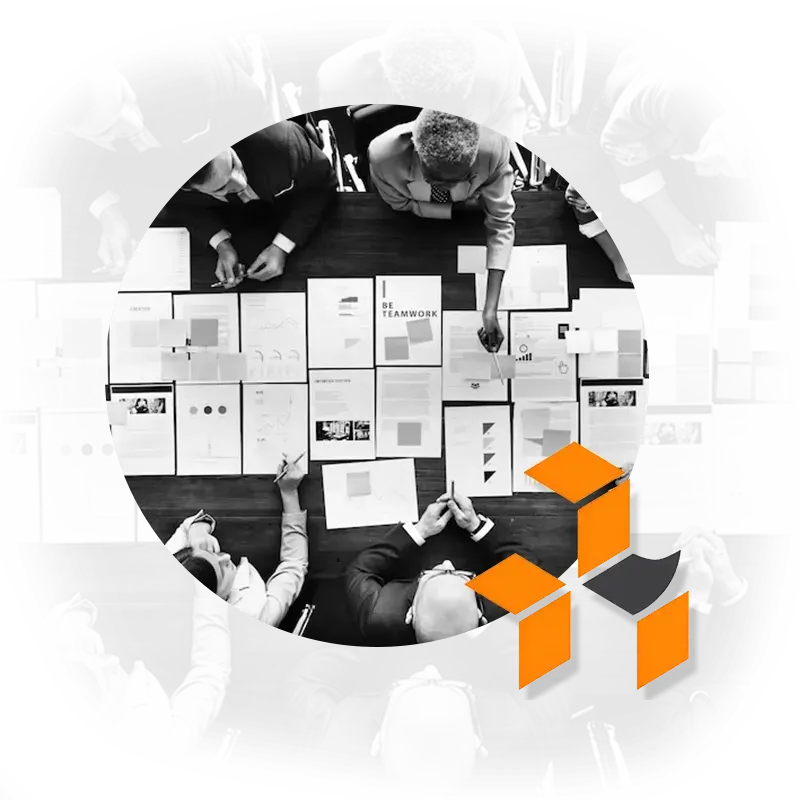 A repository of components that can be reused (data prototypical and interpretations) that could mix any capabilities, in addition to a choice and a perspective framework for moderate creation of HTML/CSS, which is the main primary benefit of the CubicWeb.
Another major primary advantage of CubicWeb is that it can add any functionality.
You are free to use the work or material, modify it in any way you like, replicate it, spread it, or communicate it in either its original or modified form.
The main advantage is that CubicWeb offers a clear engine server through the obvious data model of the app. Collaboration Since Revision and Clover services are applied as storing backends, the Data warehouses and LDAP databases are dependable.
The query language utilized is called Relation Query System (RQL), and it is very identical to SPARQL, which is developed by the W3C.
Why Hire CubicWeb Developers from Aegis Softtech?
Selecting the correct technology stack is important for developing any quick and functioning websites. And the existence of libraries and structures is intended to make the life of the developer simpler by offering a framework for well-organized applications and website development. Nonetheless, the question here is always been to select the appropriate kind of programming language to perform a developmental procedure that is rapid, efficient in terms of expense, and reliable.
We Deliver Cubicweb Services Across
USA

Canada

UK

Germany

France

Singapore

Italy

Israel

Australia

Japan

Netherlands

Sweden

Switzerland

Norway
CubicWeb Development Services That We Provide
CubicWeb Programming
CubicWeb is not that simple to work upon however when you get a grasp of it you will see that it works smoothly and there is rapid development in your web development process.
CubicWeb Modification
If you have an ongoing application and are searching for some assistance to make it better then you should stop here. When it comes to the CubicWeb framework, our company has covered a lot of areas. We make sure to support your customization without impacting the program as it is currently designed.
CubicWeb's Support For Web Interfaces
CubicWeb can be used to create remarkable application programming interfaces (APIs). We are a technology provider who can provide you with APIs that are specifically tailored to your needs and we can do that for you.
CubicWeb Applications
CubicWeb was used to create some outstanding applications for e-commerce and mobile commerce, and Aegis Softtech is going to be the ideal partner for bringing your ideas to life.
Why Trust Aegis – A CubicWeb Development Company?
We have been actively working to fix the gap between business objectives and technological possibilities. To make the most of this chance, we want to say thank you for your consideration to extend a positive place here at Aegis Softtech. This is your one-stop center for each of your requirements connected to your current or previous project.
Adapt to your already written protocols
Verified, renowned specialists
Complete power over project development
Optimization of costs and accessibility of expansions
Hire CubicWeb Developers From Us To Get Started!
Aegis provides technology solutions that cover the complete life cycle to simplify your digital transformation process. We simplify difficult business challenges by offering creative approaches for several companies to date that are experiencing the quickest growth. Our technological knowledge is truly ground-breaking. You can get started right away with absolutely no pressure, and you can simply put forward your requirement for CubicWeb development services to us.
Frequently Asked Questions
It is a standardized structure that was created in Python that enables data to be shared and utilized across the divisions of applications, businesses, and communities.
Currently, there are many template languages. You can select your template as per your preference and choice.
CubicWeb uses a semantic web framework to work on various modules to work on web applications.

Are you considering investing in On-Demand Python Development? Discover why businesses are increasingly seeking out on-demand development for their applications and how you can benefit from it too. Unlock new opportunities and make the most of your time!
Python offers a plethora of libraries and frameworks, making it the go-to technology for creating AI and ML solutions. Even though there are many alternative tech stacks accessible, Python has taken the lead.
The world of application development is rife with cutthroat competition, making software testing a necessary step.