Achieve Perfection With Our Performance Testing Services
The performance testing industry is constantly evolving. The past few years have seen a major shift in the software industry, as cloud computing became more prevalent. This shift has also brought about new challenges and opportunities for companies in the industry. As a result, many software companies are now looking to expand their scope of work, including performance testing.

TRUSTED BY
GLOBAL CLIENTS


















The performance or load testing solutions and services are effective that are tailored to meet the diverse needs of the customers. Aegis is the best performance testing company conducting testing under high traffic and verifying operational capabilities. The amount of time an app takes to load and its overall functionality are both essential to the success of your product. We incorporate test performance with our load testing services into your CI/CD workflow to identify issues at an early stage in the SDLC.
Guaranteed To Deliver Exceptional Services By Performance Testing Company
We are currently the testing service of choice for a significant number of industry leaders and well-known businesses. We are aware of the importance of performance optimization to guarantee that your application will not face a decrease in performance despite the significant increase in the volume of traffic. Therefore, the following are some of our effective performance testing services.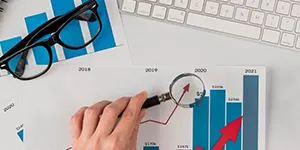 Scalability Testing
Aegis Softtech evaluates the capacity of a system to expand as more pressure is applied to it. We contribute to the understanding of the stage at which the system is no longer able to scale and the identifying of the reasons for this. The outcomes of scalability testing can be applied in the process of making future development plans and preventing unnecessary increased investment in technology.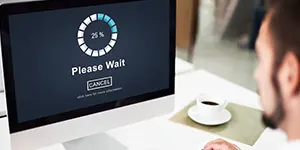 Load Testing Services
The software will continue to function normally even if the amount of work being done on it suddenly increases with our load testing solutions and services. With the help of load testing tools, the functionality of the software is examined by us. We can also help you find out if your application is performing well in a production environment.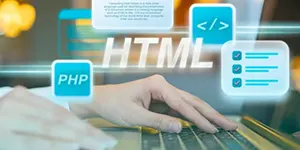 Web Testing
Web testing enables businesses to gain a better understanding of how their websites are functioning in terms of start-up time and performance. You can get webpages of the highest quality, which is interactive and aesthetically attractive, with unrivaled performance and reaction time when you work with Aegis Softtech. We offer a large pool of user services that are outstanding in quality, as well as consistent and uninterrupted.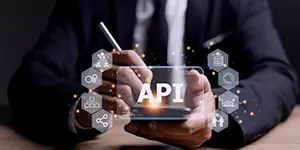 API Testing
Utilize our API testing services as part of your enterprise-wide integration testing to examine the dependability, usefulness, and reliability of available APIs, as well as the performance of consumers of those APIs. We will guarantee that both the functional and non-functional aspects of your systems are tested using service virtualization models.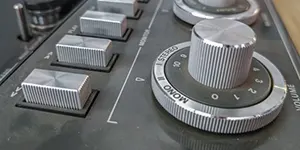 Volume Testing
We have been recognized as one of the most reputable companies offering volume testing services to customers all over the globe. We can understand the unique necessities of each client and supply them with specialized services. We can assist you with a variety of important volume testing services to check database info frequently, run application cases before manual load tests and monitor performance under huge payloads, and so on.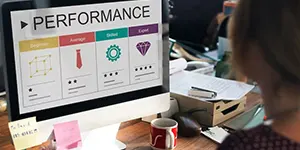 Performance Testing
With our performance testing, you can identify application weaknesses, reduce business risks, and measure your software code for better quality control. From finding memory leakage to guaranteeing optimal connectivity, we help you find and resolve potential system failures.
We Deliver Performance Testing Across
USA

Canada

UK

Germany

France

Singapore

Italy

Israel

Australia

Japan

Netherlands

Sweden

Switzerland

Norway
Why Aegis Softtech for Monitoring and Performance Testing Services?

Test on Various Complexity
Our performance testing company carried out tests to ensure that a software product is living up to the standards that were set for its development. We will develop a test that is specific to your requirements to replicate the behavior and interaction of actual users with your application.

Use of Effective Strategies
We can take care of any complex load testing. We provide one-of-a-kind and highly efficient load testing services, which can be applied to a broad range of software applications and platforms. It simulate real-world situations and scenarios from the perspective of the user.

Recognize Ineffective Code
If the code that runs your product is overly complicated, it won't make effective use of the resources it has. However, it can be difficult to discover these defects under typical circumstances; consequently, our load testing solutions can help you to locate these problems.

Worldwide Test Access
We can conduct performance testing that is both economical and efficient thanks to the indigenous performance test management techniques that we use. On the other hand, to evaluate how well your products operate in different parts of the world, our tests can be initiated from any of our physical locations.

Quick Debugging
The process of debugging can be a time-consuming and tedious procedure. Debugging should be done in real-time. We can help you to save time and effort in correcting even post-development problems by finding any bugs and making improvements to the software.
Why should you choose Aegis to conduct Performance and Load Testing Services?
As a leading provider of performance testing services, Aegis Softtech performs load testing on websites, applications, and software to ensure that they are operating at their full potential. These are the characteristics that distinguish us apart from other application testing services. Professionals who have both experience and expertise in testing are at our fingertips, and they can deliver first-rate services. We provide a faster processing time to facilitate the speedier distribution of the application, component of software, or website that is undergoing testing.
Our comprehensive reports provide an in-depth analysis of the application, program, or website in the problem. These reports also include information regarding the maximal load that the product can manage as well as the probability that it will collapse soon. Our performance testing company provides the most effective testing solutions at prices that are reasonable. In addition, our performance and load testing is carried out with the help of tried-and-true methods and best practices that are generally recognized in the business.
Our Experts provide the best Load Testing Solutions – Partner with us now
In the world of digital technology, failing to meet the performance expectations of users can hurt the company's bottom line in a way that is both rapid and substantial. Your company will always be at risk for potentially disastrous slowdowns and failures if you don't conduct effective performance testing. Load testing services are required to anticipate how the system will behave and perform under real-life production conditions. These problems can have a direct impact on top-line revenue. The team of Aegis Softtech has a wealth of experience in the field of delivering innovative services to global companies.
Our proficiency in performance testing as well as load testing extends to a broad variety of application types, such as client-server, online, networked, and mobile, cloud databases, high trading systems, extremely complicated applications, and much more. When you decide to use our services for load testing solutions, we will appoint a designated professional to handle all of the requirements. The team of our performance testing company will serve as your sole point of contact for all of their questions and concerns.
Aegis offer highly adaptable and reasonable pricing choices to the customers, which we ensure will meet their financial requirements as well as the requirements of their businesses. Create end-to-end load tests and performance success factors with ease. At Aegis Softtech, we are always glad to help you and provide answers to any inquiries that you may have. Get in touch with us as soon as possible to find out how we can be of assistance to you!
Frequently Asked Questions About Performance Testing Services
Definitely. Checking software products to ensure their excellence is essential to the company's overall performance. Without good quality assurance, there is a substantial decrease in the success of a company.
Apache JMeter is primarily utilized in web server apps. It's mostly used for speed testing, it is even combined with a test strategy.
Some important stages are the design or planning phase, the building phase, the running phase, and the analyzing and tuning phases.
Testing under pressure can assist developers in identifying problems such as sluggish website response times, delays in the system, or failures. When you are interested in determining the maximum number of users that your system can support, you can conduct a load test.

The acceptance of a software program by its target audience is essential to the product's overall success.
Software testing is a process that is used to analyze the effectiveness of the system to discover whether or not the software system met the required specifications or not and detect any flaws to guarantee that the product is free from flaws to produce a good product.
In today's technologically driven corporate environment, the software may be found everywhere.