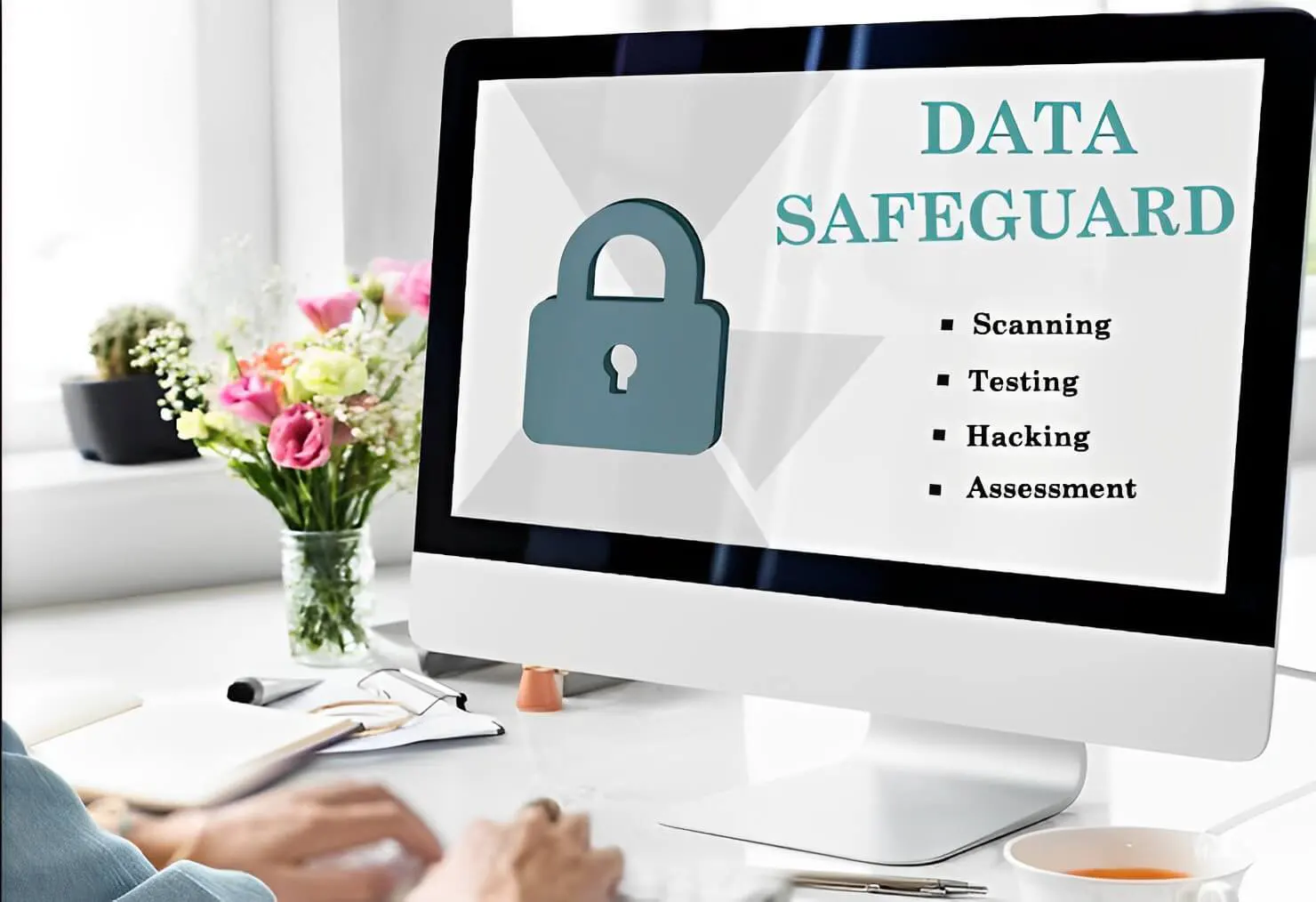 Security testing is done to uncover any powerlessness or safety shortfall that may be current in the program or application. Security efficient testers employ a diversity of security testing techniques to discover possible warnings, guess the chance of vulnerabilities being utilized, and assess the overall risk that the program or app is exposed to. The actionable insights gained from these tests are put to use to close any security holes that were found and reduce any associated risks.
Introduction: The importance of data protection in software testing collaborations
When getting together with a software testing services, it is useful to have a clear comprehension of the data security risks involved. Data is the lifeblood of any company in today's digital world, and the protection of that data should be a key cover for every business. It is useful to have a strong process in place to protect your data, regardless of whether you are entrusting sensitive customer information, unique algorithms, or trade secrets.
It is impossible to understate the extent of the potential risks posed by data breaches and illicit access. The repercussions may be terrible, resulting in monetary loss, harm to reputation, and even legal issues. Therefore, getting the needed precautions to secure the security of your data is not just the best option; it is a vital prerequisite for any kind of engagement with a software testing firm. This is because data security is one of the most important concerns for any business today.
What are the many kinds of security checks that may be done?
1. Vulnerability Scanning
This proactive strategy enables firms to detect and resolve vulnerabilities before the vulnerabilities can be exploited, therefore lowering the risk of data breaches, unauthorized access, and other types of cyber-attacks. The process of identifying known vulnerabilities and vulnerability signatures is referred to as vulnerability scanning. Vulnerability scanning is often driven by automation, while there are also manual techniques available. It is the first stage in a lengthy process including vulnerability management and the protection of applications and software. This is done so that a better understanding of the baseline security warning may be obtained. Scanning for vulnerabilities not only helps firms maintain the security and integrity of their systems and networks, but it also supports them in complying with the requirements and standards that are specific to their sector.
2. Scanning testing
These scanning technologies are meant to cause photos that are correct and comprehensive, enabling security officers to rapidly detect any suspicious persons or items. The outcomes of these tests are outlined, subjected to in-depth optimization, and come after the presentation of unique solutions to the issue. In addition, a good number of the security scanning systems available today are outfitted with clever algorithms and software, which further improves these systems' capacity to identify and assess possible dangers.
3. Ethical hacking
Ethical hacking, sometimes known as white-hat hacking, is a fascinating topic that includes using hacking abilities and tactics for beneficial and lawful objectives. This discipline is also often referred to as "white-hat hacking." Ethical hackers are masters with a high level of expertise who are acquired to find vulnerabilities in computer systems and networks and to get top solutions to such weaknesses. By simulating assaults from inside the application or program, any flaws, vulnerabilities, and misconfigurations are tested for exposure and tried to be found.
4. Posture assessment
When it is available to secure valuable assets and sensitive detail, one of the most important steps that must be taken is an evaluation of the complete security posture of a business. This process entails doing an in-depth optimization of the many various security policies, procedures, and exercises that are already in place inside the company. The first step is to evaluate the physical security measures, which may connect management controls, surveillance systems, and alarm systems, to control whether or not they are enough and efficient in preventing illegal entry to facilities.
Hire the services of a reliable software testing company
This is, without a doubt, the most effective technique to guarantee that your product will continue to be risk-free. Look for a quality assurance partner that can ensure the project's safety from both a logical and a physical standpoint. In addition to that, there should be specific safety precautions in place for the hardware.
What factors determine the reliability of a service provider? The answer is straightforward: a history of productive collaborations with prominent customers. When a partner has a high client retention rate and consistently gets great comments from satisfied customers, you can be confident that the security processes they use are effective. The majority of the following policies and practices are implemented at both the individual and business levels:
1. Robust spam filtering with just a few allowable exceptions
Because we live in a modern era, our email inboxes are continually immersed with an endless stream of messages, the weight of which is unrequested commercial messages known as spam. Strong spam filters have been launched by a variety of email suppliers and platforms to tackle this issue and to assist in protecting consumers from unwanted and possibly hazardous communications. A secure environment may be maintained by finding a happy medium between an effective spam filter and a policy that permits restricted exceptions.
2. Strict security through passwords
Because of the increasingly complex nature of online attacks in today's hyper-connected world, it is very necessary to have a reliable password security system in place to keep our private and sensitive information secure.
3. Software for protecting businesses against viruses and other forms of malware
Enterprise-level software provides a full array of sophisticated capabilities, including real-time scanning, proactive threat detection, and automated upgrades, to maintain the greatest degree of protection possible. These features include real-time scanning. Encryption of emails sent from the server, with settings that are carefully monitored, in addition to attachment scanning characteristics. Because these stringent security procedures are implemented at the server level, businesses can provide their customers the peace of mind that comes from knowing that their private information and email conversations are safe.
You may, however, see a quality assurance (QA) partner that will attempt to win your confidence and operate as a real extension of your team if you do the necessary research and screening. The need of building trust and maintain open lines of communication is something that a dependable QA partner is aware of throughout the whole process.
You can see the important relevance of a software testing firm in an organization and business nowadays. This is especially true in today's commercial world. Those that value their time and money above all else should get in touch with a software testing business as soon as possible for assistance with meeting all of their testing requirements and achieving their goals.
Selecting the correct tool
When software development teams have the necessary tools to let them concentrate on innovation rather than maintaining integrations or manually executing tiresome tasks, they can perform at their highest level of efficiency. Getting the job done quickly and effectively requires careful consideration while choosing the appropriate equipment for the job. Below are some tools that they must use
Automation: The incorporation of automation into the process reduces the risk of errors caused by human intervention.
Static application security testing (SAST), dynamic application security testing (DAST), dependency and container scanning, and licensing compliance checking should all be included in a solution for complete application security.
Management of projects: An effective project management tool may assist teams in planning releases, increasing visibility, keeping complicated projects on track, and identifying stakeholders.
Bottom Line
In conclusion, it is essential to have a complete data backup and recovery policy in place as soon as possible. This assures that even in the case of a data breach or loss, you will be able to quickly retrieve your information and limit the damage that it will have on your Software testing company.