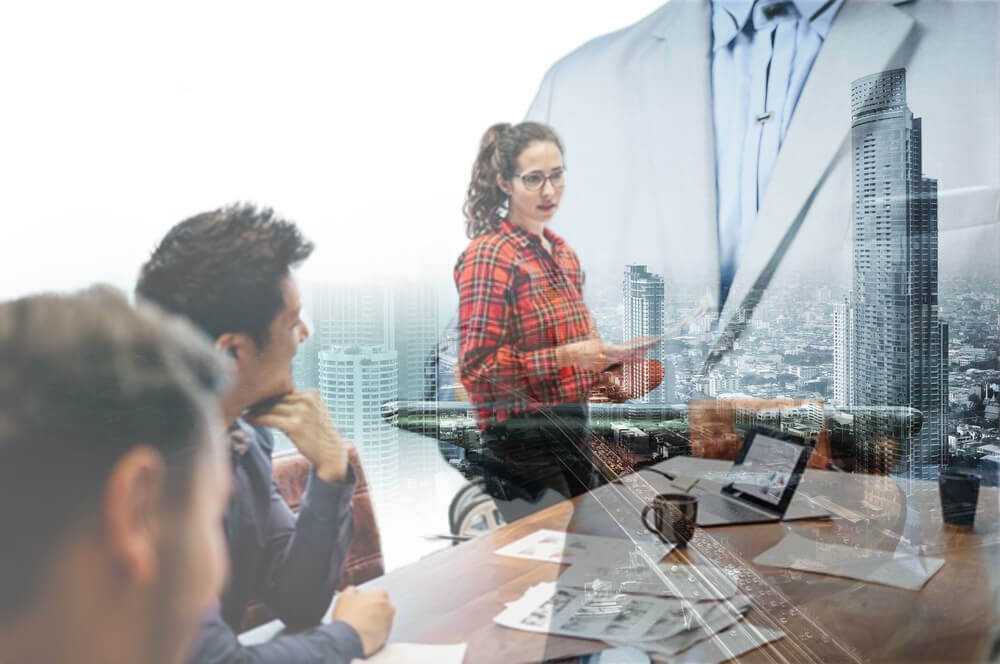 The ability of a company to effectively manage the connections it maintains with its clients is directly correlated to that company's level of commercial success. Consequently, there has been a rise in demand for information technology (IT) solutions that especially target the challenges related to daily interactions with consumers.
CRM is not merely the usage of expertise; rather, it is a method to get further knowledge of people's wants and behaviors to establish deeper connections with them. CRM is not limited to the app of technology. As a result, this is more like a business mindset than a technological solution, and its primary purpose is to aid in the successful and efficient handling of clients. Despite this, a successful CRM depends on the use of several technological tools.
Why companies are using CRM?
The necessity of acquiring new consumers while simultaneously keeping the ones you already have is of the utmost concern in the business world. Because it may be expensive to acquire new clients, maintaining and satisfying your current client base is very vital.
The additional possibilities a consumer has to do business with the firm, the better, and one method to do this is through opening new channels like direct sales, advertising, licensing, and the employment of agents are all included. Other ways include: Having many distribution channels does, however, increase the need to effectively maintain your connections with the customers you already have.
The term (CRM) refers to the process by which organizations can obtain an understanding of the behavior of their customers and alter their Microsoft dynamics CRM company operations to provide clients with the highest level of service possible. In principle, customer relationship management (CRM) enables a company to appreciate the importance of its clients and make the most of enhanced ties with those consumers. When you have a deeper acceptance of your clientele, you'll be more equipped to cater to their specific requirements.
CRM may be performed by the following :
1. Obtaining information on the purchase patterns, views, and interests of clients
2. The practice of creating profiles of persons and organizations to improve marketing and sales.
3. modifying your business practices to provide better service to your customers and boost your marketing efforts
What real estate is booming?
The term "real estate" may be used to refer to any kind of real property, including land, houses, and anything else that is physically related to land, such as trees, bridges, fences, etc. In addition, it may refer to anything man-made or naturally occurring that is located above, below, or linked to the earth. A person may make an investment and acquire land like this for their own personal usage.
The person who owns land or other property has the legal right to sell, hold, enjoy, or rent the property in question. The indestructibility, rigidity, transferability, one-of-a-kindness, and perpetual investment potential of real estate are some of its defining characteristics. The growth in the number of homeowners whose houses are now worth less than their mortgages has reached such a point that an extremely high percentage of those homeowners have come to the conclusion that they are unable to afford to continue living in their homes.
They would like to sell their house, purchase a similar property for a much lesser price, and suffer the loss to improve their cash flow position by having a smaller mortgage payment each month. The home they now own is not comparable to the home they are interested in purchasing. These folks were able to easily discover a property that met their needs at a price that was within their budget since there is software even for real estate available.
What Real estate CRM is all about?
The term "real estate CRM" refers to a kind of software that is used in the real estate sector to manage client relationships. It is the mechanism that makes it possible for real estate agents to construct, develop, and maintain meaningful connections with consumers and leads.
Real estate customer relationship management software is an organized system that performs the function of consolidated storage space. It keeps information on customers as well as the implementation of strategic decisions, sellers, and sellers. This information pertains to prospective leads, as well as new and existing consumers. With its reporting and built-in analytics, a well-organized customer relationship management solution gives you the ability to quantify the effects of your contacts. You can monitor all of the actions associated with sales and observe how close the leads are getting to becoming customers.
By supplying you with more in-depth information about the actions and preferences of prospects, CRM may help increase the effectiveness of your marketing efforts. It can provide you with the information that you desire, whether you need to improve landing sites, emails, or other types of marketing material. Your target audience may be readily segmented so that you can produce information that is more relevant and useful.
In addition to that, the facts on user interactions, lead-generating channels, communication history, and purchase history may also be incorporated into this information.
Real Estate Businesses Should Use CRM to Make Sure There Is No Lead Leakage
Real estate brokers can solve the problem of losing potential clients to manual processes such as spreadsheets by using CRM in their firms. Gone are the days when salespeople needed to enter every lead in paper-based systems or in Excel.
You can easily collect property inquiries from all of your marketing campaigns using a Retail CRM Software Services, including digital ads (such as Google and YouTube), social ads (such as Facebook and LinkedIn), conventional ads (such as print and television ads, as well as via phone calls), your website, and real estate marketplaces.
You can do more with your CRM than only capture leads from campaigns; you can also evaluate these leads. Determine which programs are successful and which ones need significant optimization to achieve their full potential. If necessary, do A/B testing of your content on each platform to see which approaches are most successful. This is because the characteristics of prospects differ depending on the platform. People you'll find on LinkedIn are likely to be quite different from those you'll find on Instagram. As a result, they will need to use distinct techniques. In many cases, your CRM will be able to alert you to this need.
What benefits of the Real Estate Industry for using CRM Systems?
The real estate market is seeing a steady increase in levels of competition daily. If you want your agency to progress and grow, you should constantly be on the lookout for new ways to expand the overall experience that your clients have with your business in the quite beneficial manner possible. Even when business is sluggish, you should keep innovating cutting-edge techniques to position yourself as the top name in real estate and drive away the competition. This will let you establish yourself as the industry leader. A strategy that is centered on the customer is essentially the paradigm for effective business. In today's world, when everything is driven by technology, the quite operational tool for this job is CRM Consulting. It can be a main factor in the real estate industry.
The following is a list of some of the most significant things that a CRM system can perform for your company:
1. It can store and organize data in a single location
You are aware, in your capacity as a realtor, that the data you collect is your most important asset, and the more data you collect, the more of an edge you have over your rivals. The data obtained from customers is the lifeblood of your company. When you have CRM software in place, there is no longer a need for you to manually gather and store data. You'll be able to get more done in less time if you use a customer relationship management system. You will have several lead generators, and the CRM Software would give you the ability to organize and secure the data from various sources in one location.
2. Gives the capacity to react instantly as a result of it
You are well aware that the success of your company is contingent on your capacity to reply to inquiries through clients in the shortest amount of time feasible. If you are late, there is a possibility that you could lose a prospective client. A timely reaction is essential to maintaining healthy relationships with one's customers. The very best customer relationship management software will alert you whenever a new inquiry or lead comes in, allowing you to reply to the new information in real-time rather than sending an impersonal automatic answer.
3. You may utilize it to Maintain communication with customers
You should not restrict your goal to just your new or prospective customers if you want to develop meaningful connections with your existing customers. The most important thing is to not lose touch with previous customers or business partners that you have worked with in the past. You should return the gesture of most purchasers or renters sticking with their chosen real estate agent if you want to attract their business. Your customer information will be stored by a real estate CRM, and you will receive birthday reminders so that you may send birthday greetings to your clients as a sign of goodwill. A customer relationship management system is a smart investment on both a personal and a professional level.
4. It enables you to live a greener lifestyle
Going green is the correct thing to do, both socially and ecologically. Because it automates operations, customer relationship management software, especially free CRM software, may help you decrease the amount of paper waste you produce. For example, it assists you in automating marketing duties, which frees you from the requirement to physically print marketing materials. Your real estate company may benefit in many ways from using customer relationship management (CRM) software, including the ability to generate leads, gather data, and maintain contact with customers.
5. Maintain communication with high-value customers
Because it enables you to efficiently retain these contacts in a database and to be more proactive in your interactions with these CRM will ensure that you never lose sight of your high-value customers. After the transaction has been finalized, you now have the opportunity to maintain communication with the other party. You may also establish reminders to send them automatically customized notes on significant occasions like birthdays, anniversaries, and holidays. This can be done by setting up reminders on your computer. These kinds of personalized touches have a tendency to go a long way, and they may really increase the likelihood of a future sale or a reference coming from a satisfied customer.
6. Lead Management
You may promote projects either online or offline as a channel partner or an agent. You can do this via several platforms. These include social media platforms such as Instagram, Twitter, and Facebook, as well as property listings posted on the handles of other companies, YouTube Ads, and other similar platforms. CRM in real estate gives you the ability to continually monitor, manage, and push leads farther along in your sales funnel, even though leads are produced from a variety of sources.
7. Classification of Leads
The CRM software divides leads into several categories according to criteria such as income, geography, and property preference, among other considerations, and then assigns leads to the appropriate agents. With the help of this data, you will be able to provide pertinent information to the customers through a variety of communication methods. For instance, if an email about a project was sent to a buyer, but the buyer did not continue with the transaction, you could send additional information about the same project, or you could even share information about a project that falls into the same location-price category.
The Digital Revolution and Its Impact on Real Estate
Industries have adapted in ways that have never been seen before after the COVID-19 event. The real estate sector is not an exception to this rule. Because of the social distance between them, real estate agents needed to devise methods for conducting showings in a contactless manner and make use of various tools and technologies so that customers could see properties without physically going to them.
This resulted in a novel approach to doing business. As a direct consequence of this, customers are now able to do research and check-up possible real estate brokers on the internet before they have ever seen their first house. It meant that real estate brokers needed to ensure that they had a digital presence as well as technologies that would allow customers to see their properties without having to leave the comfort of their own homes. The company switched to using virtual tours instead of in-person demonstrations, internet evaluations and ratings in place of human recommendations, and direct and directed communications in place of phone calls.
Tools for e-commerce and customer relationship management (CRM), which stands for customer relationship management, are the pillars of this transformation.
Besides, a decent CRM system will give a wide variety of other tools to manage customers, such as
1. Social media management
2. Drip campaigns
3. Improve the processes of your employees.
4. Enhance process management
5. Follow up with leads more effectively.
6. Minimize the activities you do daily.
Accelerate Your Online Sales through CRM So You Won't Get Left Behind
These new advancements have the potential to improve the real estate market's overall efficiency and visibility. It will also significantly boost the productivity of the workforce.
If a company wants to remain competitive in the market, it must be able to satisfy the ever-shifting requirements of both the market and its clients. There is no denying that the quick pace of change in the real estate industry is throwing up doors for real estate agents that were previously shut. If you decide to go through with the adjustments, you will be the one responsible for opening the door.
Bottom Line
A customer relationship management system is with you every step of the way, from the production of leads through the closure of the sale and even beyond, when it comes to maintaining contact with customers. Your life may be drastically improved by properly using a customer relationship management system. In addition to assisting you in generating more revenue, it may also assist you in regaining control of your time. You now have the opportunity to focus on activities that are important to you but that you haven't had the time for before.