Software Testing Company
Step into the future of flawlessness with Aegis Softtech
Are you tired of navigating the complexities of software testing alone? Aegis Softtech, a premier software testing company in India, stands ready to transform your testing journey. Backed by a seasoned team of Desktop, Web, and Mobile App testing experts, we exhibit our unwavering commitment to delivering top-tier quality. By seamlessly blending manual and automated testing, we bring unparalleled cost-effectiveness and efficiency to your projects.

TRUSTED BY
GLOBAL CLIENTS


















With a remarkable 19 years of industry excellence, Aegis Softtech stands as your beacon of reliability. We have hundreds of testing engineers delivering impeccable application testing services, meticulously examining every detail. We ensure the software works as intended, serving users, clients, and internal needs. We prevent issues, like bugs, that can disrupt software, protecting businesses and users from potential harm.
Software Testing Services
Delivering software excellence with supreme security and quality
Elevate your software quality and security with Aegis Softtech, a standout leader in the industry for software testing services. Catering to diverse sectors, we offer customizable testing processes and adaptable QA outsourcing solutions. Count on our automated software testing company for end-to-end QA services, fortified by ISO certification for timely & zero-defect post deliveries. Step into the future with innovative AI-driven testing. Trust Aegis Softtech to amplify your software's potential.
Our QA Services Journey
Much like crafting software, testing follows a structured path. This journey defines key stages, shaping the process of meticulous testing. While there's no one-size-fits-all model, our approach adapts to project dynamics and development strategies.
Understanding Requirements
Delve into project objectives and functionalities.
Strategizing Tests
Plan a comprehensive testing strategy in alignment with the project scope.
Crafting Test Cases
Design detailed test cases, tailored to project needs.
Creating a Test Environment
Set up an environment mirroring real-world conditions.
Executing Tests
Rigorous testing using designed test cases to evaluate the software.
Closure and Assessment
Evaluate test outcomes, highlighting achievements and avenues for enhancement.
Key Highlights of our Quality Assurance Services
Unbiased Quality Assessment
Our adept QA professionals meticulously scrutinize your applications, identifying potential issues early in the project life cycle and ensuring a seamless user experience. Your project's triumph is our paramount goal. Our QA engineers drive your software toward flawless perfection.
Cost-Effective Solutions
Bid farewell to exorbitant testing team cost. Aegis Softtech provides economical solutions that enhance your existing teams' productivity and accelerate releases while maintaining impeccable quality.
Customized Flexibility
Flexibility is our hallmark. We seamlessly adapt to your processes, offering tailor-made solutions that align with your unique requirements, ensuring an exceptional partnership.
Innovate with Automation
Marvel at our extraordinary strides in automation testing. Our programming prowess, combined with cutting-edge tools, streamlines your testing process, boosting efficiency and accuracy.
Swift On-boarding & Timely Delivery
Experience prompt project initiation with our extensive team, commencing work within 2-3 days. Our refined QA workflow, developed over 18 years, ensures an optimized testing process for efficiency. Transparent communication fosters swift bug detection and eradication, expediting project completion.
Risk Mitigation
Engage with seasoned Middle- and Senior-level experts, ensuring the highest levels of proficiency and professionalism. Rigorous functionality, UX, security, and performance testing minimize errors and reduce business risks.
Flawless Matching & Scalable Solution
Witness tailored expertise as we diligently match the perfect candidate to your project. Should the need arise, we swiftly provide replacements, ensuring an uninterrupted journey. We adapt to changing project scopes seamlessly. Our flexible approaches empower you to scale your team on demand.
We Provide Services of Software Testing Across
USA

Canada

UK

Germany

France

Singapore

Italy

Israel

Australia

Japan

Netherlands

Sweden

Switzerland

Norway
Application Testing Services
Our tailored application testing services strategies cover ERP systems, microservices, e-commerce, and more. We go beyond standalone testing, embedding quality throughout the development cycle. ERP to Blockchain Apps, our extensive software testing services cover a spectrum of applications. We deliver robust and scalable solutions for flawless user experiences.
With a focus on high-risk aspects, like microservices and IoT, our cutting-edge techniques guarantee flawless performance, enhanced user satisfaction, and successful software launches. Our automated software testing company India provides robust, scalable, and reliable testing solutions to clients worldwide.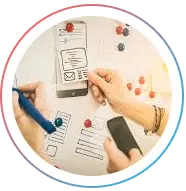 At AST, we ensure your software functions perfectly on all devices. With Agile methods and black-box testing, we validate features based on real scenarios. Our focus on efficiency, reusability, and metrics guarantees top-quality results.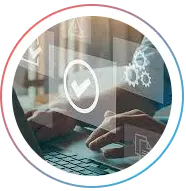 We test how well your app handles heavy use. Our dedicated team measures response times, finds bottlenecks, and ensures smooth performance. With detailed reports and tweaks, we assure your app runs great, even under pressure.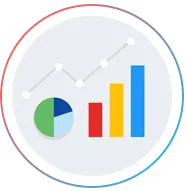 We bring unmatched mobile testing expertise, focusing on iOS & Android. In today's dynamic mobile landscape, we tackle OS fragmentation, user expectations, data usage, and more. Our Mobility Testing ensures optimal customer experience, high performance, and swift market entry. Count on us for precise device selection, a blend of manual and automated testing, and seamless OS-specific development.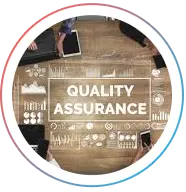 Transform testing through automation, ensuring broad coverage and faster cycles. Boost coverage, and cut costs with our robust framework. Dedicated resources, shared components, and module independence make automation seamless and efficient.


Automated Software Testing Company
Partner with the best automated software testing company in India to fortify your software's reliability, efficiency, and market readiness. The dedicated team of Aegis Softtech simplifies testing complexities, uncovers errors, and ensures your product thrives. Say goodbye to resource-intensive setups, time zone woes, and communication glitches. Secure your software's journey with our software testing services - where innovation meets immaculate quality. Maximize your software quality with our application testing services across mobile, web, and desktop apps.
Our Approach to Test Automation
Embark on a journey of precision by assessing your automation requirements, considering scalability and application coverage.
Craft a roadmap tailored to your needs, outlining the depth and breadth of automation to be employed in your testing endeavors.
Choose from a toolkit of cutting-edge solutions while designing a strategic architecture that lays a robust foundation for automation success.
With mastery, we craft automated scripts and curate test data, ensuring every aspect is finely tuned to perfection.
Create an ideal setting for flawless execution by meticulously configuring the test environment to meet the demands of the task at hand.
Witness the culmination as we execute meticulously crafted scripts and validate data, ensuring accuracy and reliability.
Our journey reaches its zenith with automated performance tests, exploring the scalability of your backend systems to ensure optimal functioning.
Leverage QA Automation to Unveil the Benefits
Swift software testing expedites product launches and updates, aligning with consumer preferences.
QA teams focus on strategic testing, capitalizing on their proficiency.
Reliable, comprehensive automated tests minimize human errors, ensuring robust outcomes.
Rigorous, uniform testing heightens result precision, reducing oversight.
Optimize resource allocation, catch bugs early, and avert costly resolutions, resulting in substantial savings.
Technology Stack
API Testing
Rest assured

|

SoapUI

|

Postman
Performance Testing
Apache JMeter

|

Blaze meter
Security
OWASP Zap
Web
Selenium

|

Nightwatch.js

|

Katalon Test studio

|

Jasmine
Mobile Testing
Appium

|

Katalon test studio
Cloud
Browser stack
Test Management
Test Rail

|

Jira

|

HP ALM

|

Trello

|

Pivotal Tracker
BDD
cucumber

|

Specflow
Custom Hiring Approaches For Your Business
Choose from flexible hiring models that suit your needs - monthly engagements or fixed pricing. The skilled developers of our automated software testing company India are ready to contribute to your success.
Unlock the Power of a Dedicated Team
Empower your projects with a dedicated team tailored to your requirements. From inception to delivery, we engage in agile and lean software development. We ensure bi-weekly sprint designs, iterative development, and seamless project delivery.
Experience the Certainty of Fixed-Pricing
Streamline your project with our fixed-price model. Starting with meticulous requirement gathering and gap analysis, we proceed with agile development, regular feedback, and integration of cloud and DevOps practices.
Our Comprehensive Testing Services
Drive business potential through our comprehensive software testing offerings.
Frequently Asked Questions
Aegis Softtech outstands as a premier company for software testing specializing in application testing services. Our dedicated teams ensure your software functions flawlessly, providing a competitive edge and minimizing risks.
Absolutely. We combine manual expertise with cutting-edge automation tools to provide comprehensive software testing. This approach enhances efficiency and accuracy throughout the testing process.
We cater to diverse industries, including healthcare, finance, e-commerce, and more. Our extensive experience enables us to tailor our testing solutions to your industry-specific needs.
Certainly, Yes! It covers on-premises, cloud-based, and hybrid solutions. We adapt our approach to match your deployment model and ensure thorough testing across environments.
Absolutely, we prioritize confidentiality and willingly sign Non-Disclosure Agreements to safeguard your sensitive information.
Certainly, we ensure a smooth handover process when taking over from existing vendors, minimizing disruption.
Our team sizes are customized to match your project requirements, ensuring efficient collaboration and resource utilization.
We hold a strict policy to protect and ensure the security and integrity of your innovations.

Testing is an essential kind of software development. It lets all the developers understand and fix mistakes/flaws before they create huge difficulties.
Automation of business operations, sometimes known as "BizOps," is an unavoidable part of the future of every contemporary organization.
Testing is an essential component in guaranteeing the safety, dependability, and efficacy of medical equipment. The landscape of medical equipment software testing is continuously changing as a direct result of the rapid development of new technology. As the healthcare industry continues to embrace its digital transformation, the requirement for testing procedures that are both rigorous and effective remains of the utmost importance.