Dynamics 365 Customer Insights To Improve Customer Experience
Dynamics 365 insights unify customer data from multiple sources to create an omnichannel view, enabling businesses to personalize interactions, anticipate needs, drive loyalty, and deliver exceptional experiences across all touchpoints.
The Dynamics 365 Customer insights consulting services by Aegis Softtech specialize in leveraging its power to offer data analysis, dashboard creation, predictive analytics, and more. Customer service insights consulting helps businesses make data-driven decisions that lead to improved customer engagement and revenue growth.

TRUSTED BY
GLOBAL CLIENTS


















Key Insights Of The Customer Data Platform

Algorithmic
Driven Analysis
By leveraging built-in artificial intelligence, the customer data platform provides real-time analysis of customer behavior that enables businesses to identify patterns and correlations to make informed decisions to anticipate high-value customers, unveil new customer segments and cross-selling potential, and detect at-risk customers.

Action Oriented
Strategic Conclusions
Dynamics 365 seamlessly integrates with your current system, giving you a comprehensive view of your data through report models. You can customize reports to visualize any customer segment or touchpoint along their journey, enabling you to gain insights and make informed decisions effortlessly.

Customer
Data Consolidation
It consolidates customer data from first- and third-party sources, allowing businesses to build enhanced customer profiles. The platform uses Pre-built connectors and customizable AI segments to create KPIs without coding.

Personalized
Experience
It enables personalized experiences by unifying customer data from multiple sources, providing businesses with a deeper understanding of customer preferences and behaviors. (buying trends, demographics, journey, etc.)

Robust, Aided, and
Scalable
Azure provides secure and compliant machine-learning capabilities. It grows and scales with your business while you maintain complete ownership of your data.
We Deliver Dynamics 365 Customer Service Insights Across
USA

Canada

UK

Germany

France

Singapore

Italy

Israel

Australia

Japan

Netherlands

Sweden

Switzerland

Norway
Dynamics 365 Customer Insights Consulting Services To Drive Targeted Engagements
At Aegis Softtech, we offer top-notch Dynamics 365 customer services insights, through which businesses can benefit from the latest strategy and industry best practices to gain a competitive edge. As a Microsoft partner, we deliver measurable outcomes with our tailored solutions. We assist small businesses to large enterprises with our expertise with Dynamics 365 Customer insights consulting services and drive business successfully.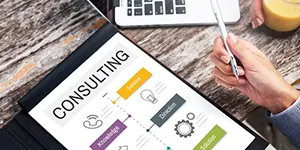 Consulting and Implementation
We assist you in implementing customer insights in various modules including, sales, marketing, F&O, project service, service, etc.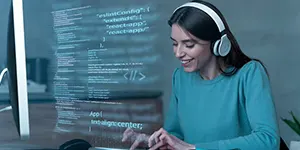 Support and Maintenance
You will receive technical and functional support and maintenance 24*7 from our top support team.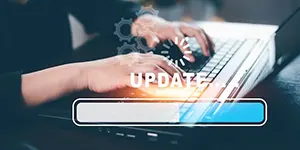 Upgrade and Migration
We provide top-notch services to migrate from your traditional systems (ERP & CRM products) and upgradation.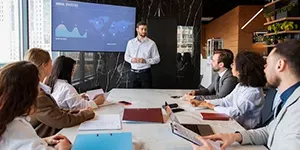 Training
We help end users know the potential of the tools with our Customized training plans through our certified consultants.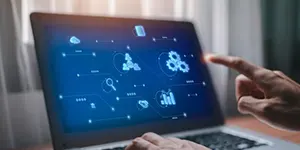 Customizations
Our impressive end-to-end customization services include Personalizing reports, screens, etc., per your business needs.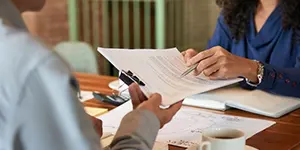 Licensing
We provide you with various licensing options for you to choose from.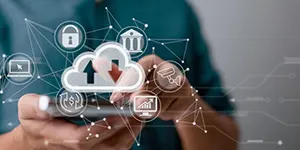 Integration
We help you integrate dynamics 365 with the MS power platform and other apps.
Leverage Customer Service Insights Consulting From A Trusted Microsoft Partner
Our proficiency in Microsoft platforms and bespoke dynamics CRM solutions built for clients worldwide have positioned us as a reliable customer service insights consulting company.

15 years of Microsoft Dynamics Partnership

Microsoft Certified Partnership

More than 250 Successful Projects Delivery

Pool of Experts

Methodical Approach
Frequently Asked Questions About D365 Customer Insights
Dynamics 365 Customer Service Insights can integrate data from broad sources, including social media platforms, CRM systems, transactional systems, etc. This flexibility gives a complete picture of your customer behavior and preferences.
You can create customer segments based on behavior, preferences, and other criteria using the customer insights tool. It allows you to target specific groups of customers with personalized messaging and offers, which can increase engagement and conversions.
D365 Customer Services Insights follows strict data security and privacy protocols, including encryption and access controls, to ensure your customer data is safe and secure. Additionally, you retain ownership and control of your data, and Microsoft does not use your data for advertising or other purposes.
It is user-friendly and accessible to business users, with a drag-and-drop interface for data mapping and segmentation. However, little technical knowledge may be required to set up data integrations and customize the platform to meet your needs.
Yes! Microsoft offers D365 Customer Services Insights a free trial version that allows you to explore the customer data platform capabilities and see how it can benefit your business.

CRM is an abbreviation for "customer relationship management," because relationships are the true driving force behind the success of a company.
Today, the healthcare business is putting out significant effort to address concerns such as technological implications and improved consumer satisfaction. It had already begun for the healthcare provider to deploy the numerous technology applications in their field of expertise. In addition, they are focused on improving the customer interaction among the provider and its (patients), which will eventually result in increased customer satisfaction and loyalty. People like to believe that they are receiving customized attention. They don't need to be served as a number.
Custom software is developed following the needs of the customer, while off-the-shelf software is prepared software that may be used promptly after the purchase. You may find yourself in a complicated situation when it comes to selecting the best one for your establishment.