Microsoft CRM Development Services
Engage and nurture customer relationships through customized Microsoft CRM development now. Analyze customer journey, identify growth opportunities, CRM implementation action-driven work practices, take data-backed decisions and provide superior user experience with Aegis Softtech' CRM development services India.

TRUSTED BY
GLOBAL CLIENTS


















Powerful Microsoft Dynamics CRM Solutions
As customers are the top assets for any organization irrespective of the industry you're in, we need to give some special attention to how the business is in the eyes of the customers. Microsoft Dynamics CRM is all about improving the customer relationship through customized dynamics 365 marketing and sales pipelines.
Custom-Made CRM Development Services
As your organization progresses, you require a central system that holds every information you need about the customers. Without a central integral system, you could lose valuable information, misplace it or using inaccurate information that leads to chaos. If there is a primary Customer Relationship Management (CRM) system, you can cut straight to implementing the business strategies instead of worrying about getting the right customer information or its accuracy.
Developed by Microsoft, the Dynamics 365 sales platform is a single system that allows adding, edit, manage, analyze and implement business functions. You can keep track of the progress of the current strategy, gauge the customer responses and make changes to them for better conversions. At Aegis Softtech, we provide services for CRM customization India that aims to simplify customer management and increase business productivity.
360-Degree Customer View
Though many talk about having a 350-degree view of their customers, not many truly has it. With our MS CRM development, you can positively create a complete look of your customers that allows in creating personalized interactions and consistent customer service.
Automated Systems
Let go of the manual working with the mundane day-to-day tasks and take advantage of our CRM integration services India. We integrate different platforms to Dynamics CRM Solutions, which aids in automating many processes that ultimately leads to more productive hours.
Highly Scalable
Microsoft Dynamics CRM is a highly scalable platform that can expand as much as you require. You don't need to worry about the increasing volumes of data and loads of operations you conduct on this platform as it can store all.
We deliver MS CRM Development services across
USA

Canada

UK

Germany

France

Singapore

Italy

Israel

Australia

Japan

Netherlands

Sweden

Switzerland

Norway
Unparalleled CRM Development
Microsoft Dynamics CRM is a multi-faceted platform that improves the business processes across the divisions of sales, marketing, customer relationships, logistics and many more. Since customers are the central point for a majority of departments, our MS CRM development aims to promote growth by concentrating on evolving the individual segments that work towards organizational development.
With the support of the best CRM outsourcing company India, you can profit from the customized Dynamics CRM platform by optimizing the business functions, improving customer relationships and increase the revenue.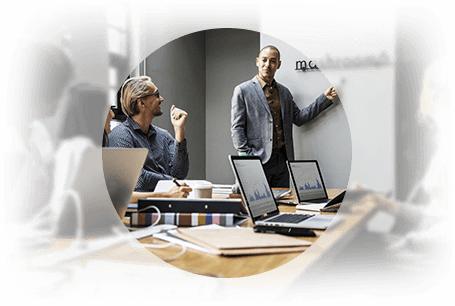 Why Your Business Needs a Robust CRM Platform?
Have complete clarity and awareness over customer behaviour.
Manage customer data efficiently, access and analyze them any time you want.
Personalize customer interactions based on customer profiles to maximize conversions.
Get insights into the actions of the customers and create better content without coding any experience.
Streamline pre-defined process flow, automate wherever you can and save time.
Why Choose Aegis Softtech as Your CRM Development Company?
10+ years of experience in Microsoft CRM development for companies from all over the world.
Rigorous testing process to ensure foolproof CRM deployment.
Expertise in data management, cloud computing, business analytics and mobility solutions.
Industry-specific approach to providing services for CRM customization India.
Result-oriented MS CRM development for productive business activities.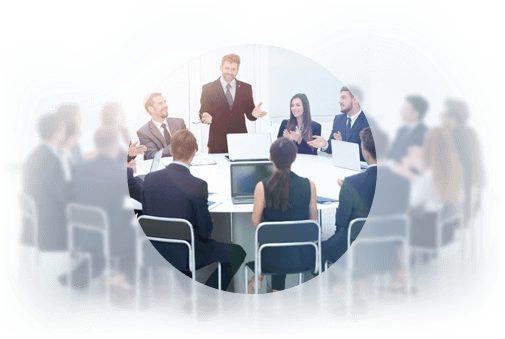 Leading Microsoft Dynamics CRM Company
With Microsoft Dynamics CRM Services, you can implement a lot of operations aimed at business excellence. To help you get the best start, we provide customized CRM development services India, wherein we develop the platform that serves the exact purpose of your company. As a distinguished Microsoft Dynamics CRM company, we have helped several businesses to integrate the Dynamics CRM platform with their business operations and get a sharp increase in their customer conversions.
This CRM platform can make all the difference that you were searching for and we can show how. Hire the best CRM outsourcing company India now!
Frequently Asked Questions
Have any queries about how Microsoft CRM development will help your organization? Well, here are some of such common questions along with its answers. If you have any more questions, write to us.
There are many reasons why Dynamics CRM is the best. From our experience, here are the top few reasons that have made this platform stand out from the rest.
Integration with Office 365 for increased productivity
Customizable platforms based on the specific priorities of the business
Business intelligence features for the future
Unmatched potential to fine-tune and help the business progress
Multiple AI tools that minimize human interference
Yes, we can. If you have plans of purchasing the software of Dynamics CRM, we can coordinate with your team to procure the software and get the license for you.
The platform of Dynamics CRM has several intelligent tools available, some of which includes machine learning. Therefore, you don't need any external applications to incorporate machine learning technology with customer relationship management.
Yes, we offer training services for the initial few days along with support services for Dynamics 365. Your employees can reach out to us any time and get their queries cleared on how to use the platform. Once they get the hang of it, you can see how productive they have become.
If you want to move to the cloud version of Microsoft Dynamics 365 from the on-premise version Dynamics CRM, contact us now. We will make the transition smooth and lossless with minimum downtime.

CRM is an abbreviation for "customer relationship management," because relationships are the true driving force behind the success of a company. The goal of customer relationship management (CRM) technologies is to manage current customer connections as well as historical customer relationships and prospective customer relationships by harnessing data to better future interactions with customers.
The ability of a company to effectively manage the connections it maintains with its clients is directly correlated to that company's level of commercial success. Consequently, there has been a rise in demand for information technology (IT) solutions that especially target the challenges related to daily interactions with consumers.
Dataverse Search is now the recommended way of performing the search on the platform. It is the relevance search renamed with new features added to it.