Software that is prone to errors is harmful to everyone. It hurts a company's reputation, turns off customers, and frustrates engineers. Correcting problems after software has been released into production is a costly and time-consuming endeavor that requires extensive resources. If you want to prevent all of these problems, you should learn more about best practices for software security. They will ensure that your quality assurance programme is on track in 2023 and beyond.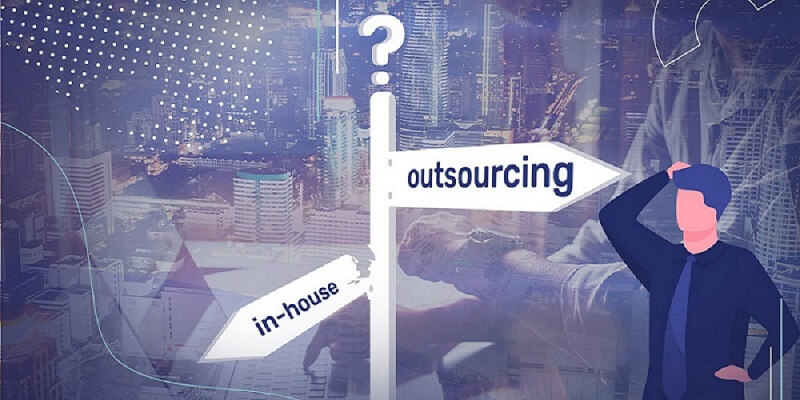 The advantages of contracting out software development are immeasurable. Nonetheless, like the Boeing example illustrates and as detailed later in the text, selecting a contractor may be a mission from hell. The 80 percent of retailers, on the other hand, continue depending upon software development to outsource.
The Evolution of Outsourcing Relationships
Because of the fast advancements in technology that occur nearly every day, companies are searching for ways to reduce costs while simultaneously increasing production and efficiency. As more and more businesses seek to adopt software development to outsource, it has emerged as the preferred option for nearly all of them. Outsourcing has emerged as a critical component of any organization, particularly in the information technology sector.
Outsourcing the software development process has several advantages over an in-house project. Cost savings, more access to a larger talent pool, and faster timeframes are some of the benefits. Good, dependable software development firms are now more easily accessible than they have ever been. Several businesses, ranging from entrepreneurial start-ups to long-term partnerships, outsource all of their software development tasks.
Top Five Software Development Outsourcing Trends
Software Development Outsourcing is a popular way for companies to create and manage business software and applications without the need for dedicated IT departments made of software designers, developers, and project managers. The value of software development projects outsourced to external suppliers is expected to grow at a rate of 5% every year from 2021-2024.
Here are the top 5 trends in software development outsourcing to expect in 2023
1. Cloud infrastructure
Most business enterprises have moved their data to the cloud. As per a report by Gartner, companies are likely to spend around $ 1 trillion by the end of 2023 for developing cloud infrastructure. Cost optimization is a major reason for migrating to the cloud because there is no need for the company to expand its IT resources. Data security is also more robust in the cloud. Thus, external suppliers implementing cloud strategies would be high on the list of companies this year.
2. Preference for niche specialized suppliers
Rapid advancements in technology and innovations cropping up swiftly mean a company cannot have an in-house IT team that can adapt rapidly to the changes in the technological world. Thus, companies are looking for narrowly specialized service providers and this trend is likely to continue in 2023. Multiple suppliers might be needed by companies to fulfill specific specialized functions. Large outsourcing companies offering a plethora of cutting-edge software development services and having diverse teams of skilled professionals would be more in the demand.
3. Rise of process automation
Artificial Intelligence and the Internet of Things are being rapidly integrated into the internal processes of companies. To this end, software development outsourcing firms offering advanced automated tools are going to be in demand in 2023. Artificial Intelligence and IoT have already enhanced the user experiences of customers in online shopping platforms. The sharp rise in online transactions due to COVID is leading the demand for AI and IoT-based solutions by e-commerce companies.
4. Rise of Rust programming language
Rust became a popular programming language in 2020 and even caught the glare of tech giants such as Microsoft and Intel. The popularity of Rust is going to increase and companies would increasingly seek software development solutions.
5. The increasing need for increased Cyber Security
Data has long been regarded as the most precious resource. That is not fresh information. However, as a result of this, protection has never been more important.
As cybercrime becomes more prevalent, more businesses will make financial investments to ensure that they are GDPR (General Data Protection Regulation) compliant. All data must now be adequately safeguarded, which is the current obligation.
Owners of businesses, whether they are large corporations or small family businesses with websites, resort to outsourced Cyber Security services to solve security issues, safeguard their business data, and ensure compliance with GDPR requirements.
The worldwide cloud computing industry is booming right now
Several other sources, including Gartner studies, indicate that the demand for cloud computing will only increase in the coming years. Predictions indicate that worldwide expenditures connected with the cloud computing transition will be close to $1 trillion by 2023. Due to the growth in the quantity of data that has to be kept, businesses are increasingly turning to outsource for building effective cloud platforms. Security services will be in high demand, and the need for cloud outsourcing services will be congruent with that demand. Currently, the number of publicly accessible cloud storage systems is growing.
Additionally, a committed team may function as a flexible extension of your own company. You will have the freedom to alter the structure of the dedicated team, such as by adding additional software engineers, if the situation requires it. As a result, a team of developers may simply transition from working full time to decreasing the number of team members and the number of hours worked depending on the progress of the project. They may also go on to a new project or provide advisory services on the current situation (given reasonable notice to the outsourcing partner).
For many businesses, it is more difficult and time-consuming to get the same degree of flexibility from their workers as they did before. Every year, more and more business people believe procurement should be one of the most essential components of the contractual process. Notice periods and the duration of contracts will also be shortened in comparison to what they are now at.
Bottom Line
Many smaller firms have benefited from outsourcing web applications in terms of reaching key goals and establishing long-term profitability. Partnerships with software QA outsourcing firms, in addition to investing, provide an opportunity to expand the company into emerging markets.
While choosing the appropriate development partner for your projects, clients should exercise extreme caution, as the wrong development partner has the potential to cause all of the issues listed above to manifest themselves. Before settling on a software development firm for your IT needs, do your research, verify, and cross-check your choices.