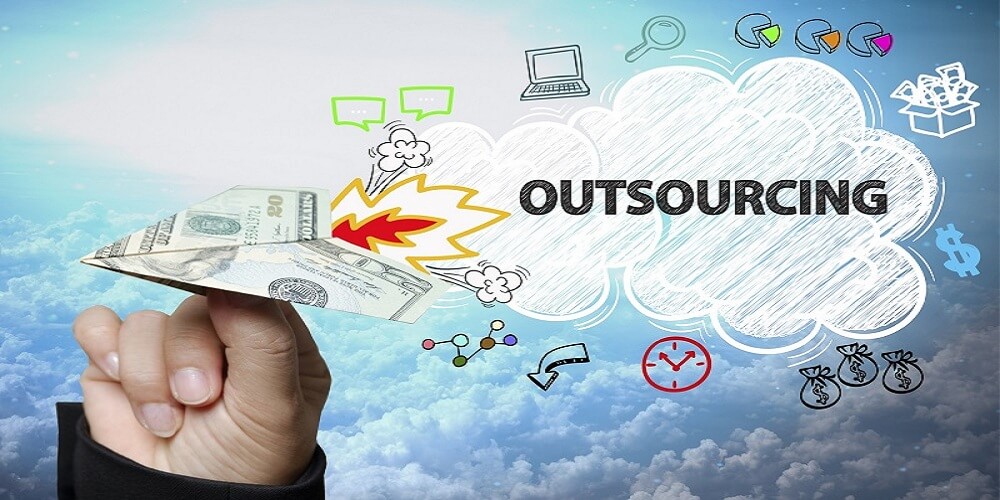 The market for intelligent applications has grown throughout time as a result of the wonderful alternatives that have been developed to simplify company operations, boost profitability, and handle commercial relationships with the customer base. The various company categories are adopting new software solutions in order to improve their overall production level and profitability. In order to keep up with transforming business movements and bring potential needs, companies seek for solutions that are flexible and straightforward in design.
Businesses should be informed of the latest developments and therefore, the need for Software Development Solutions to the reputed service provider is important.
Why to Outsource Software Development Project?
1. The necessity for software application development firms that can offer and create solutions to assist business in adding consistency and integrity to the network has grown as a result of current developments in the industry.
2. Corporations, on the other hand, are concerned about shifting trends since the time-consuming phase of building is prone to suitable to develop that are no longer relevant. This is due to the fact that the testing process can only begin after the stage of development had been finished.
3. The fact that there is less time available for testing also restricts the breadth of improvements that may be made to the solution. If a product become outdated before it is implemented, it is clear that the business is not only spending money on a technology which would not be used, but it is also squandering time and effort that might otherwise be used to improve efficiency.
4. When working with a professional development firm, you can expect dependable software that is tailored to your organization's requirements whilst staying within your budget.
5. When it comes to connectivity, custom retail CRM software development company to new heights. The ability to obtain your business from virtually everywhere, whether on a Smartphone or tablet, is enabled by this feature.
6. The manner in which your consumers interact with your company is very essential. Need those to give you with good comments, or do you want them all to stay away? Then you can't resist providing customers with an internet platform that makes it simpler for them to access your goods and services and so a software development in any company is a must.
How to Manage Outsourced Software Providers?
It is possible for smaller application development companies to obtain with bigger corporations by outsourcing parts of software development. It may also aid in the cost-cutting efforts of bigger corporations. It is possible to make the most use of your outsourcing and close proximity software engineers and to guarantee that each project runs well if you follow a few simple guidelines.
Conduct extensive study before making any decisions
There is a large selection of software supplier partners from all across the globe, and there are numerous factors to consider while making a decision. You must choose a nation, the size of the team, the team's specialty, and the budget for the project, among other things.
In order to do so, we suggest looking at reputable ratings sites. These rankings of the top technology companies are updated frequently by certified professionals and company owners, and they serve as an excellent starting place for your search.
Choose interviews with prospective providers
Because most of the screening for a prospective software developer is done remotely via outsourcing and near-sourcing, it is critical that you conduct insightful and deliberate interviews with candidates. Inquire about comparable projects that have been completed and for references. In addition, the business developer you select should be able to meet the unmet requirements for your project.
Research and development of prototypes
Now that the criteria have been established, it is time to begin developing how the programme will appear and operate in order to meet them. From the beginning, the most essential considerations should be usability and mobility.
It may be necessary to build basic wireframes to demonstrate how interactions will function in the programme, or it may be necessary to construct more complete prototype to evaluate with users, dependent on the software development approach you are using. Instead, you may determine that you need additional user input and organise a development sprints to get a product or concept across from your users as soon as possible, if possible.
Regular meetings should be held
It is preferable to have more frequent but smaller discussions if you have the option of selecting among one multiple meeting every week and five 30-minute meetings every day of the week. In addition to receiving frequent updates on daily work, you will not tyre your members of the team with lengthy conversations.
Get your financial records in order
We're speaking about your financial situation here. Even if the product has a certain budget, you should still be creative. It does not follow that it is a good idea to choose the most inexpensive sourcing firm accessible. There needs to be a delicate balance struck among what you anticipate and how much you are prepared to pay for that expectation. Once this has been determined, the following stage is to determine how much money will be given out and when it will be given out.
Main Reasons why Businesses Outsource their Development Process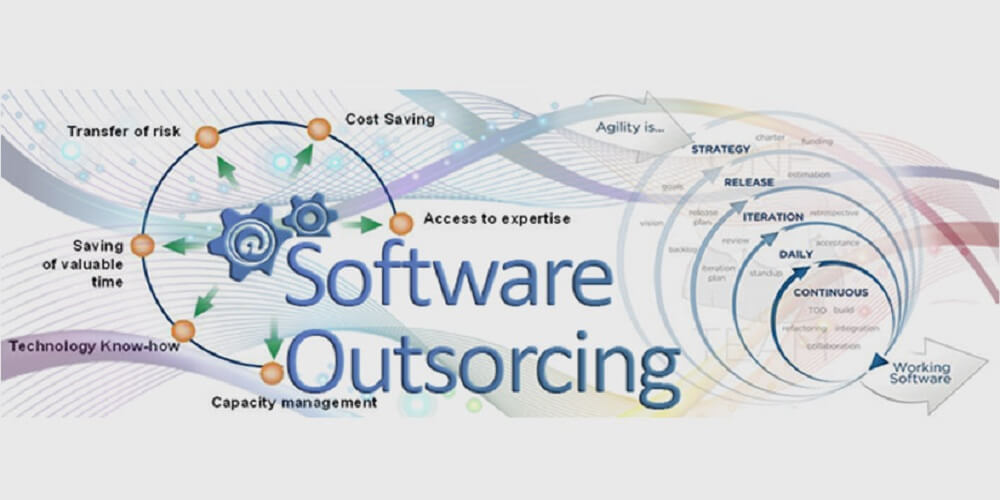 At first sight, this increase seems to be counterintuitive services involve a slew of extra challenges in terms of communication and administration, after all. On the other hand, there are substantial bonuses that exceed these possible problems, and the positives are self-explanatory.
1. Cost-effectiveness:
Outsourced teams do not have to be based in the same location, and company owners do not have to spend money on office space and IT equipment.
2. Time-savings:
By outsourced software development activities, businesses may devote more time and resources to their core company goals and procedures.
3. Global competence:
Outsourcing teams are comprised of specialists from all around the globe, allowing them to collect best practises from a variety of markets and organizational structures.
4. Increasing the productivity of in-house teams:
Business developers may devote their time to the most important activities while also providing extra knowledge on complex projects multiple resources can manage either private and public objectives.
5. Streamlined management:
Management is streamlined since outsourcing teams have their own project managers and team leaders who contribute their knowledge to the project and relieve the top governance of the load of project management duties.
It may take some time to discover a suitable partner pretty quickly. However, choosing the appropriate software developer implies that your company will be able to survive and expand in methods that you've not even considered.
Conclusion
Every single aspect is critical when it comes to outsourcing software development services and the estimation for a whole bundle of apps that clients may provide to their customers. With the advancement of technology on a daily basis, as well as the introduction of many new methods, the whole industry is defined by a refreshing shift in Offshore Software Development.