Microsoft Dataverse Implementation For Enterprise Success
Revolutionize Your Enterprise Service Delivery by achieving Agility, Efficiency, and Data Intelligence with Microsoft Dataverse implementation. Microsoft Dataverse is a SaaS data service that offers global accessibility, scalability, and top-notch security while adhering to all relevant regulations. It is a versatile data solution that handles any data type, format, or source.

TRUSTED BY
GLOBAL CLIENTS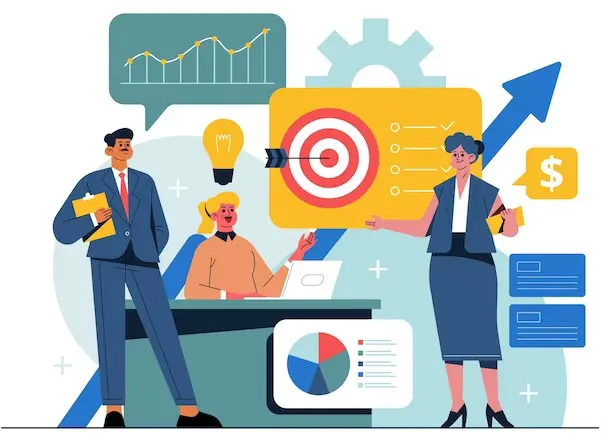 Streamline productivity by utilizing user-friendly low-code applications to enhance efficiency.
Leverage AI and automation for data updates and duplication reduction.
Boost customer service with automated flows and intelligent bots.
Securely store personal data in a compliant Microsoft database.
Seamlessly manage access and security by integrating with Azure Active Directory.
Uncover The Value Of Microsoft Dataverse Consulting Services

Low Code Development
Empower users of all levels, from knowledge workers to professional Power BI Developers, with the user-friendly Microsoft Power Platform's Dataverse, which requires little to no coding for full functionality.

Workflow Simplification
Microsoft Dataverse Consulting Services promotes standardization and consistency in an organization's data, leading to simplified workflows and improved data management capabilities.

Interoperability
Dataverse enables seamless information exchange and efficient retrieval, providing a comprehensive solution for effective data management and analysis.

SaaS Product
Since Dataverse is a SaaS product, it eliminates the need for infrastructure typically required by on-premises databases.

Scalable Solution
Streamline your data management with a simple, compliant, and secure SaaS data service that is easily scalable and accessible worldwide.

Flexible Architecture
Dataverse's flexible architecture enables businesses to quickly and easily modify data models to meet evolving needs without complex coding.
We Deliver Dataverse Implementation Services Across
USA

Canada

UK

Germany

France

Singapore

Italy

Israel

Australia

Japan

Netherlands

Sweden

Switzerland

Norway
Boost Your Business With Microsoft Dataverse Implementation
Dataverse is a web storage solution that secures data for business applications like Power Apps and CRM sales modules of D365. It integrates structured and unstructured data from multiple sources into a single data store used in Dynamics 365 and other model-driven apps.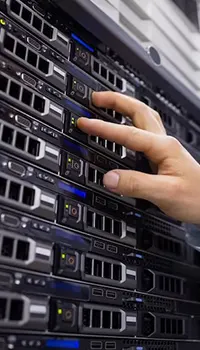 Data Storage
Dataverse organizes data into tables, each table representing a collection of records. It has standard tables like activities and contacts and custom tables for organization-specific entities. Dataverse also supports storing unstructured data as file attachments. Dataverse has three types of cloud capacity for storing data:
Transactional Database storage for entity definitions and record data,
File capacity for storing attachments on emails and notes in Dynamics 365 and Power Apps.
Log capacity for audit logs that track records and attribute data changes.
Dataverse Security
Dataverse ensures security using Azure Active Directory (AAD) identity and Role-Based Access Controls (RBAC) to restrict unauthorized access to data and the environment. Administrators can define security permissions for authenticated users once using infrastructure-level security. Determine access to data in Dataverse by assigning security roles to users, which control their interactions with tables, columns, features, and other components.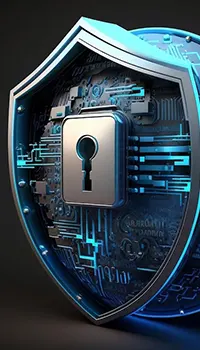 Dataverse with D365
Microsoft Dataverse is a secure data platform for Dynamics 365 apps that manage compliance through multiple layers. It provides secure storage to the data used by various D365 applications, allowing users to access their core organizational data and create advanced applications without any additional requirements. It seamlessly integrates with data stored within its various sources allowing users to save and work with data from any external source within Dataverse. The dynamics 365 CRM developer helps in importing D365 Data to Power BI for in-depth reporting. DLP policy and D365 admin to prevent accidental sharing of sensitive information across apps.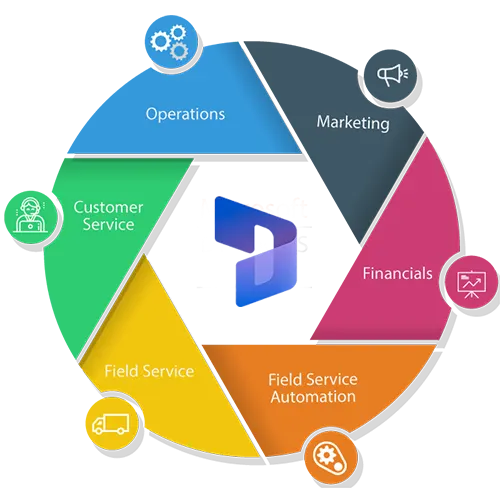 Dataverse with Power Platform

Power Apps
It allows storing app data securely in Dataverse and connecting with multiple data sources through a library of connectors. The Power Platform built on Dataverse ensures data interoperability and automatic integration.

Power Automate
An algorithmic interface for automating routine workflows includes updating and matching data, receiving notifications, and more. It offers a library of connectors to integrate with Microsoft Dataverse for connectivity to hundreds of data sources.

Power BI
Dataverse stores data that users can use to create informative dashboards and reports about various business functions, including sales and customer service, using the user-friendly Power BI platform.

Power Virtual agents
These chatbots can retrieve information from Dataverse providing brilliant responses to user inquiries.
Explore Our Microsoft Dataverse Consulting Services
Aegis Softtech, a trusted Microsoft partner, has over 15 years of experience in offering top-notch Microsoft Dataverse consulting services. Our expertise in working with the technology makes us the most eligible, experienced, sought-after consultants for Microsoft Dataverse Implementation. Partner with our team of highly skilled and professional consultants to unlock the full potential and maximize the capabilities of Dataverse. The company also provides continuous and cost-effective consulting and support services to help you optimize your Dataverse implementation and Power Platform experience.

Frequently Asked Questions About Dataverse Consulting
Yes! We can integrate Microsoft Dataverse with other third-party applications using connectors specifically designed for this purpose. Depending on the needs of the integration, there are several connectors to choose from. Working with an experienced Microsoft Dataverse consultant can help ensure seamless integration and identification of the best connector for your requirements.
Microsoft Dataverse implements various security measures, including role-based security, field-level security, record-level security, audit logging, multi-factor authentication, and data encryption. These measures ensure that data is secure and accessible only to authorized users with the appropriate permissions and credentials.
Yes, we can assist with data migration from other systems to the platform. We can evaluate the existing data infrastructure of your organization and devise a plan to migrate the data securely and efficiently. We follow processes such as data mapping, transformation, and validation to ensure that the migrated data is accurate and has integrity.
The timeline for the Dataverse implementation project varies depending on the project's scope and complexity. Smaller implementations can be completed in a few weeks, while larger projects may take several months or even a year.
Yes, Aegis software can provide ongoing maintenance and support services to help keep the platform running smoothly. These services may include system monitoring, bug fixes, security updates, and user training and support.

As a part of the focus on low-code no-code and empowering citizen developers, Microsoft recently announced Power Pages.
Power BI is a suite of Smartphone platforms developed by Microsoft for use on several mobile devices. The Power BI Report Server, for example, is a web interface that is physically located on the premise and that you can use to handle reports and key performance indicators (KPIs).
Last year December, Microsoft announced the general availability of Power BI Direct Query for Microsoft Dataverse or Dynamics 365 Customer Engagement apps. Now with TDS – tabular data stream and Power BI Direct Query, Power BI users have more options to connect to Dynamics 365 environments.