As a part of the focus on low-code no-code and empowering citizen developers, Microsoft recently announced Power Pages. Power Pages can be used to create Web Sites for various business requirements with precise control and minimum effort. You do not need to have a technical background or rely on developers for creating web pages for you. What makes this feature stand out compared to other products in the market is Power Pages is part of Microsoft's Power Platform, so you can easily leverage existing DataVerse, Power Automate, Visual Studio Code, Azure DevOps, and other features that are part of Power Platform and Azure offerings.
Let us start by first signing up for the trial instance
Open https://powerpages.microsoft.com/ and select the Try it for free option.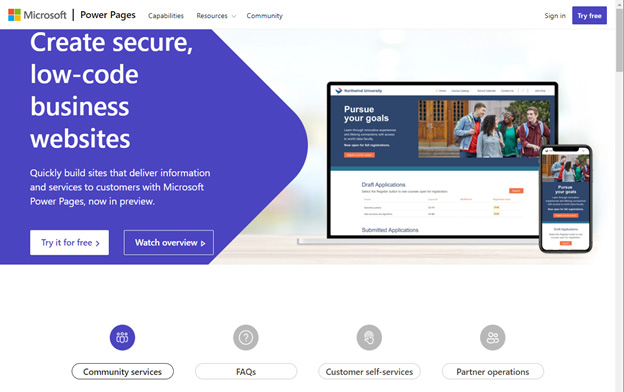 Log in with your Work email address and click on Get started on the Power Pages preview page.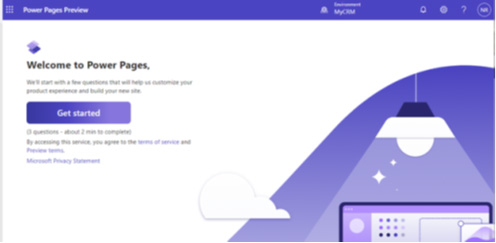 Step 1 – specify your experience with building websites.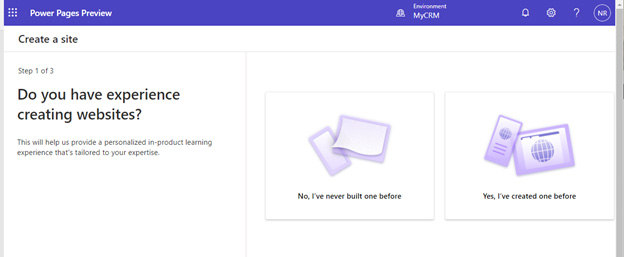 Step 2 – specify the template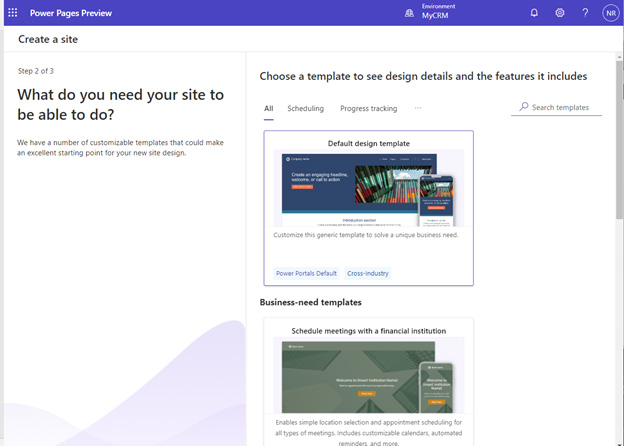 Step 3 – After selecting the template, specify the Site Name and the Web Address and click on Done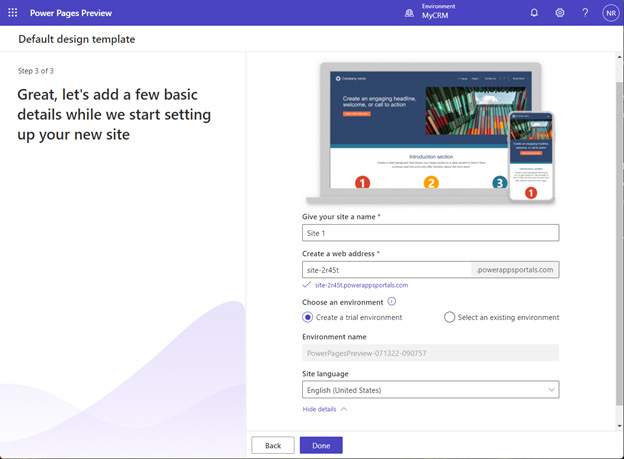 After a couple of minutes, you can see the Site ready with the options to Edit and Preview it.
The other actions that you can perform are Share, Manage and Delete and also create a new site using Create a site option.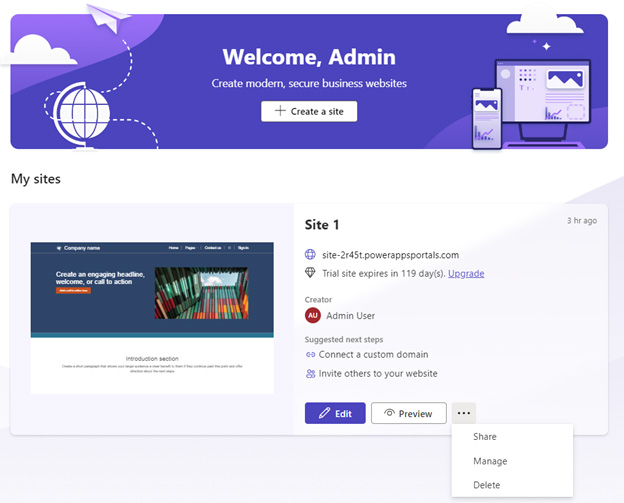 When you click on the Edit option you get different workspaces for customizing the website.
Pages workspace is where you add a new page, reorder the pages, edit the design of the page, preview the page, etc.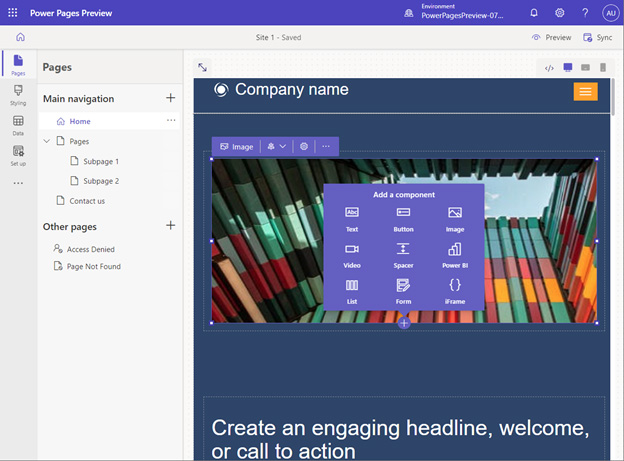 Styling workspace is where you can apply different themes, and specify color palette, background, fonts, etc. to have more control over the appearance of the pages.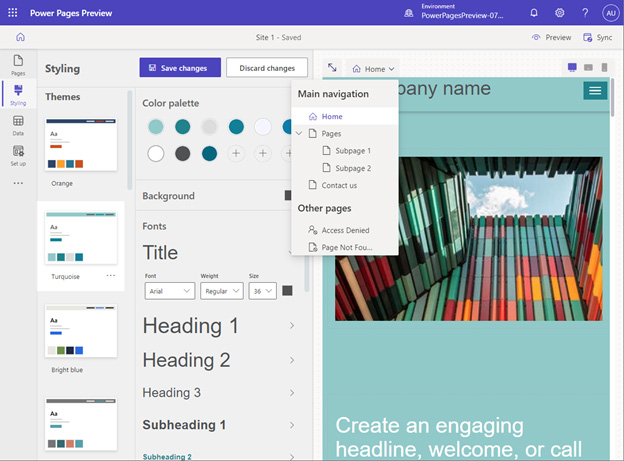 Data workspace is where you can add and update tables, define rows and columns for the tables, and create views and forms for the tables.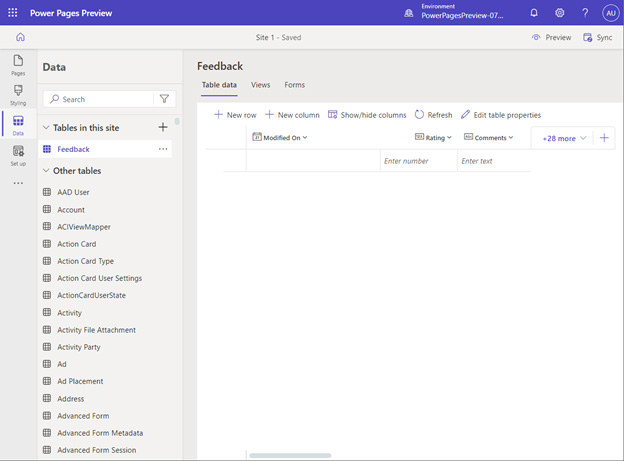 Setting up a workspace is where you can configure different Identity Providers and permissions for the Tables.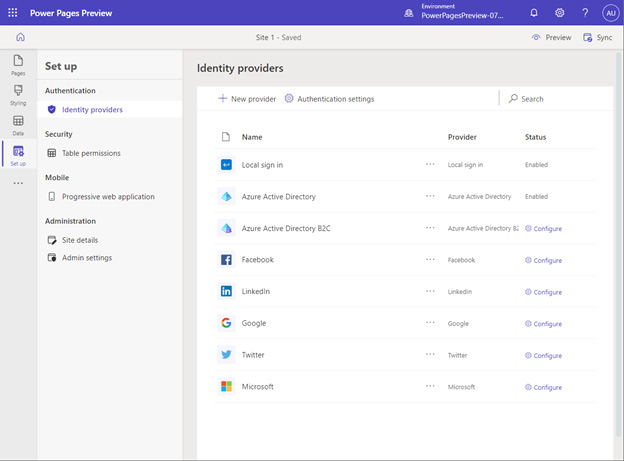 Progressive web application, Site Details, and Admin Settings are still not available, considering this feature is still in preview, it is expected to be available soon.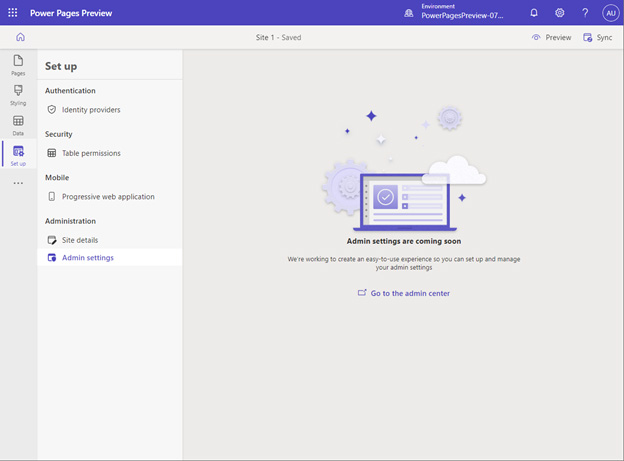 And the last option allows you to connect the WebSite to the Flows and perform advanced configuration of the portal from within the Portal Management app.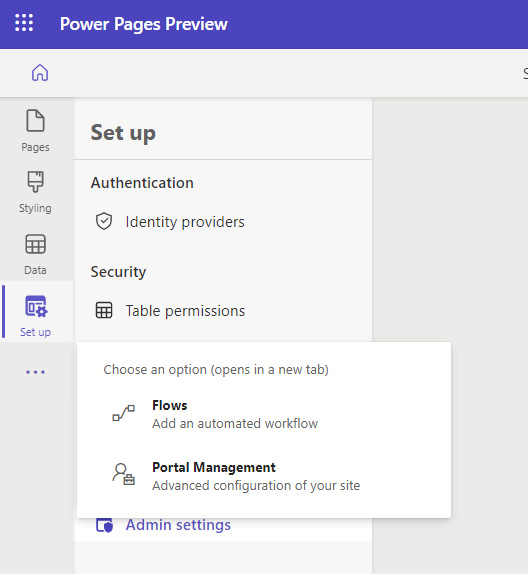 Here we had a quick overview of the basic capabilities of the Power Pages and covered how easy it is for both experienced Dynamics CRM Developers USA as well as citizen developers to get started and build a professional website effortlessly in no time.